Well Hello Thursday and friends!
It's safe to say that I feel like a little bee. I've been so busy buzzing all around town this week. CHA is near and my check list is packed with cute crafting projects. Just to name a few... I've got to paint a vintage hutch mint green, finish up some layouts for my collections and paint some metal cans. While I'm up to my ear's with paper and paint, I hope you'll enjoy today's class for the month of April.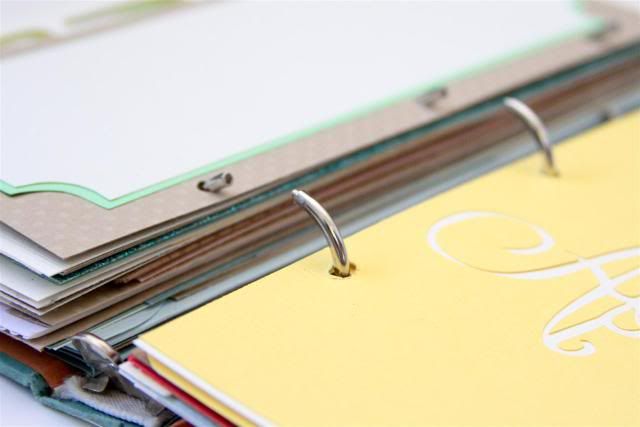 This year Easter is on March 31st, but I plain to add it in my book on the 1st of April. I picked a sunny yellow, pure white, hot pink, a peachy orange, a touch of green and tan.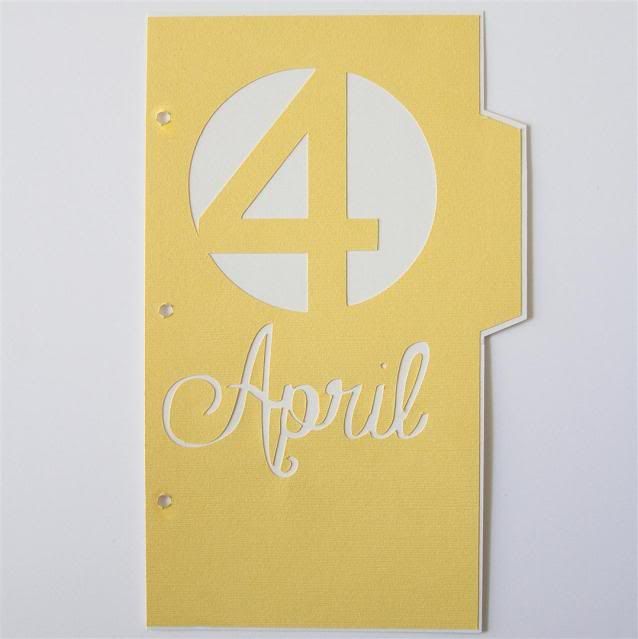 I'm getting better with my Silhouette, because of
THIS
video. I learned how to weld images together. So I used a pretty font for my month and a bold number within a circle.
You've seen this page before, but this time I added a little bunny. Which you can find
HERE
This was a card "diecut" and I turned it into a page. I back it with a pop of color and you can find the card here
HERE
This page has another pop of color and you can find the die cuts
HERE
and
HERE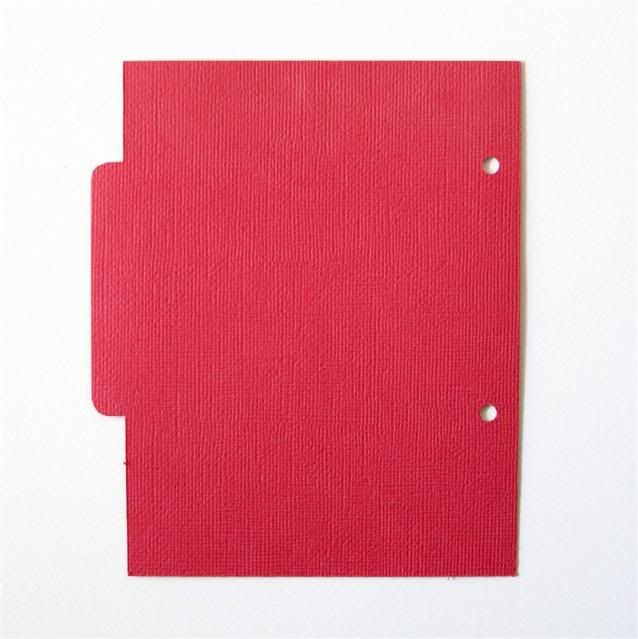 I love
POCKETS
and putting a tag in them.
THIS
paper is from my Oh Happy Day Collection and I added a small hand cut bow tie to the bunny in the circle.
I used a texture piece of cardstock to cut out
THIS
and backed it on orange cardstock.
And here are the whole team of papers together. Bright and cheery, just like spring. Making this month made me long for spring and a visit from the Easter Bunny :)
Here are the back's of the pages. I counted 36 spots for photos and Journaling.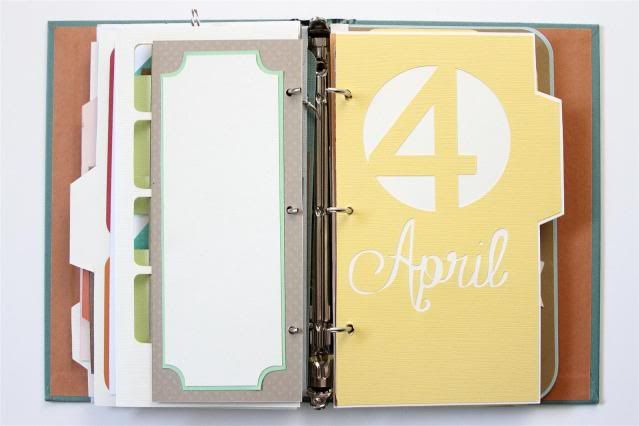 I'm digging all the layers so far and I can't wait to add in the photos.
How about you? How is your book coming along?
And don't forget to follow me through Google. It will let you know when each classes posts :)
It's over to the right.