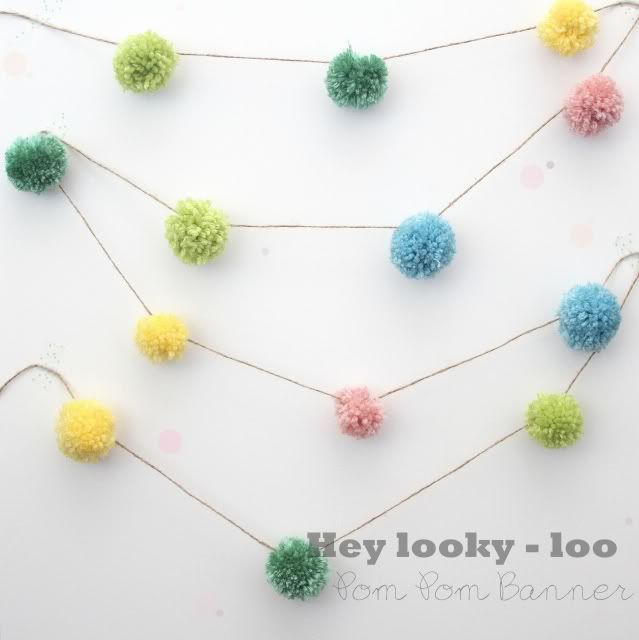 I have always LOVED pom poms! I can remember watching mom and having her teach me how to make them. Their soft and fuzzy feel...is oh so fun! Being that CHA winter setup is less than a week away, I've been uber busy designing projects for my booth space. I determined that a pom pom banner would be a splendid look for SunKiss. I headed to Joann's and found yarn that matched this paper. I was so trilled to find all the colors I needed and got started on it the moment I walked in the door. By 3am I was COVERED in yarn fuzz and had a show box packed with charming little pom poms.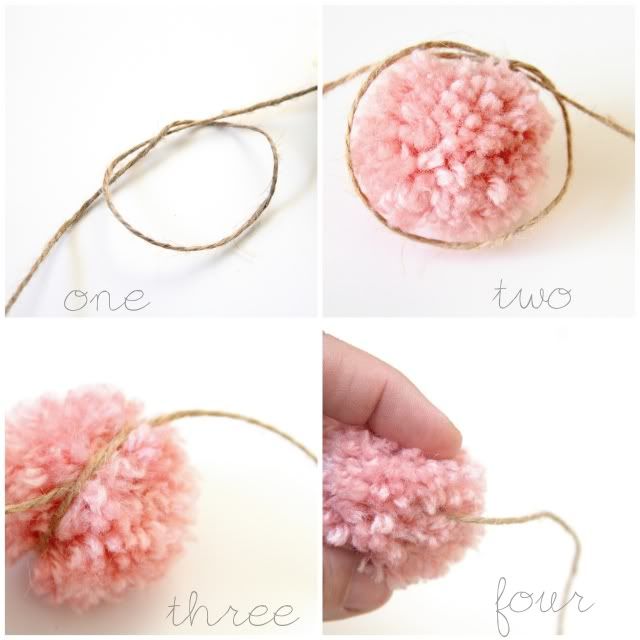 The steps are so simple. To see how to make the pom poms, you can visit my
bosom buddies blog
.
Once you've got your shoe box full of pom poms, grab some twine. Simply do an overhand knot and put the pom pom in the middle. Pull the knot tight and fluff the ball. I told you it was easy! Later next week, I'll show you how I used them in my booth space.