It's official... we are bonkers! For YEARS I've wanted to take the boys to see the
Rose Parade
in Pasadena Ca, instead of eating Lucky Charms for breakfast and watching it on TV.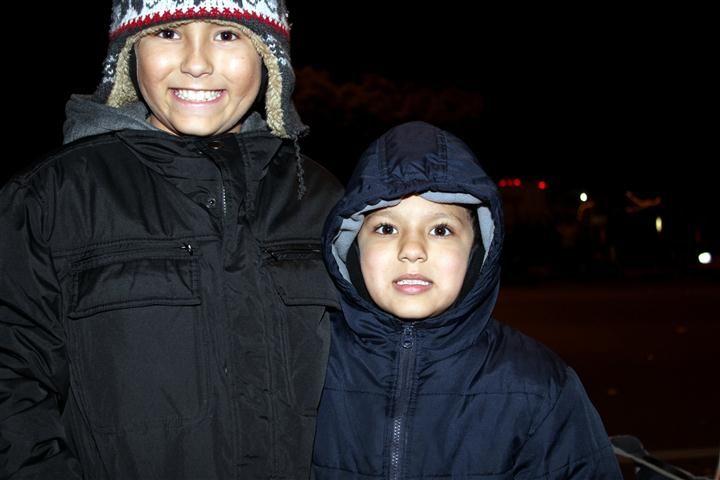 Since my hubby has friends that go every year, it took the work out of planning the "when and where" to go for seats. Mr. Sonboul, the boys, and I packed up every single blanket and pillow we had in the house. We tossed it all in the car and made the short drive there. We got there about 6pm New Years Eve and it was already soooo frosty. We ate dinner with everyone in the moonlight and watched the cold air cause our breath to do the cool smoke thingy.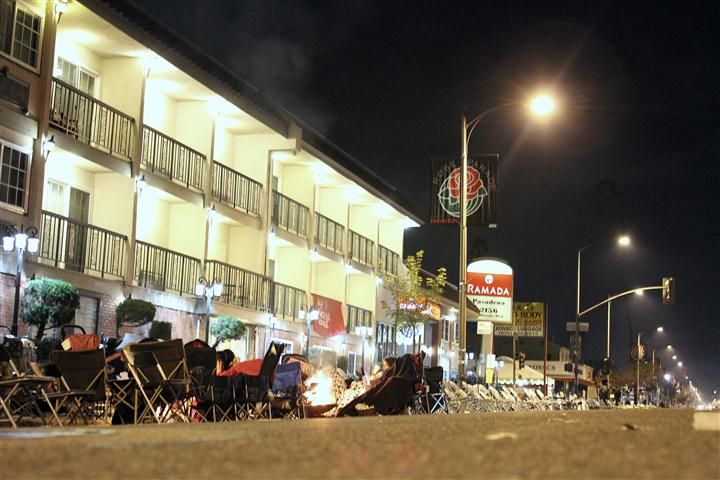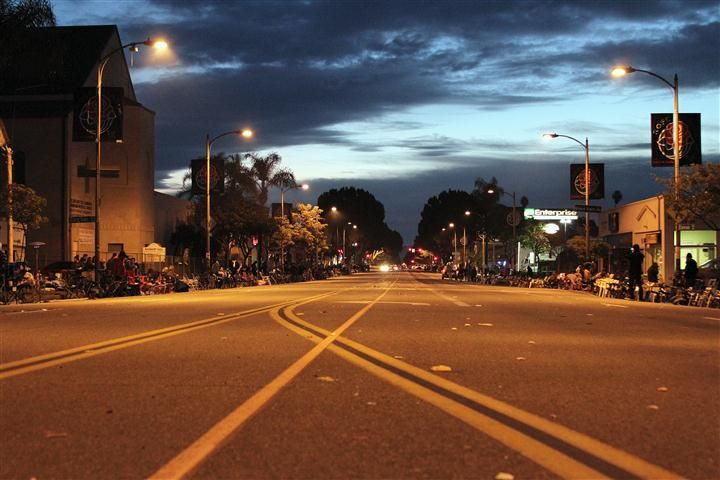 There was no way I would let the boys sleep on the street, although a lot of other parents did. We turned our "Hondassey" into a mini home. The boys thought it was the neatest thing ever. We made sure to thank Heavenly Father for the home we have and that we don't have to sleep in a car at night, and that this was a "fun" one-time thing and not a day to day life for us. To keep the piercing cold out, we draped TONS of towels and blankets along the windows. Sometime in the middle of the night, Bradley's leg took the row on his side down lol. So I had to fix it and it was lamer than lame!
As for Mr. Sonboul.... to keep our spot he slept out in mother natures icebox, with all the other daddy's. The temp got down to around 34 degrees and around 4am I switched with him. Finally around 6:30am, the sun started to come up and I was so happy to see her. Oh and I almost forgot! I got a little white trash and peed outside on a curb... twice (when no one was looking of cross). The bathrooms were so far away and I couldn't leave the boys in the car as they slept. Let me tell you... that curb was dang cold!
Oh, and Mr Sonboul and Calvin are also in this picture. Can you find them? lol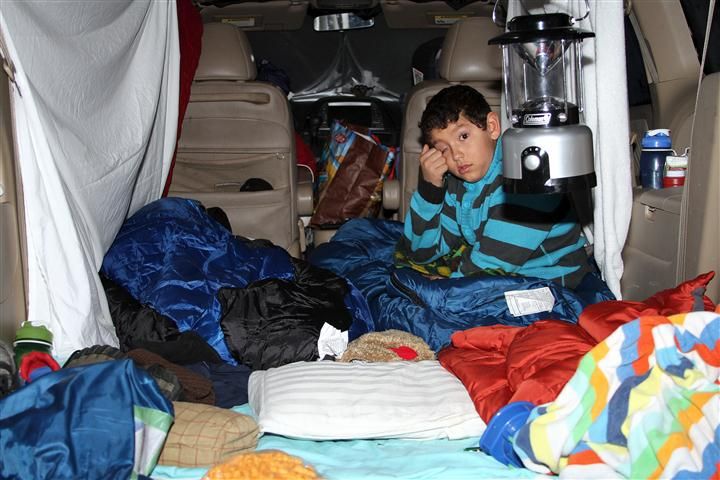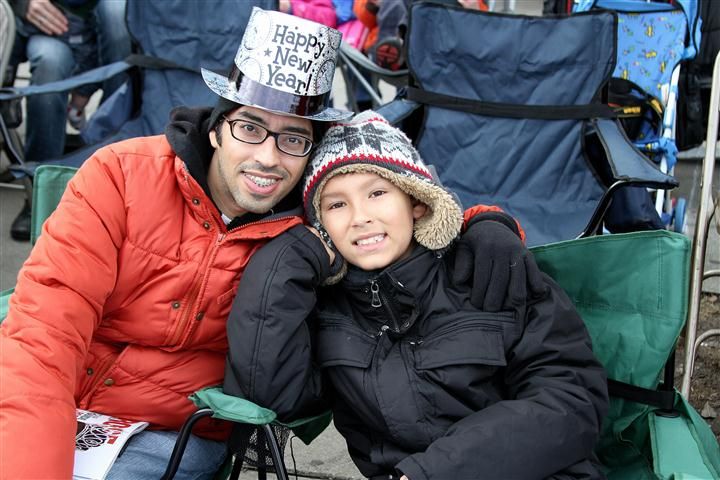 Nothing like a little Cotton candy and donuts for breakfast.
I don't know if you've ever gone to the Rose Parade, but it's a MUST! All the floats are covered in flowers. Everything you see on the bear is a flower or some kind of a plant. I'm telling you... pure amazement! There are also bands and animals that do really neat tricks. The boys LOVED every moment and that made it worth sleeping in such icy conditions.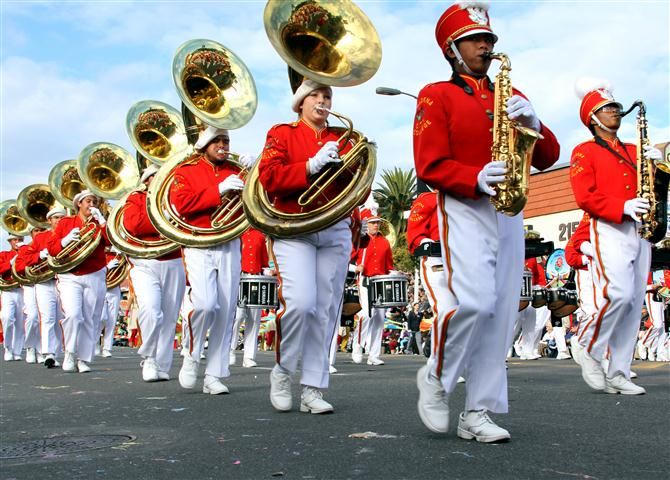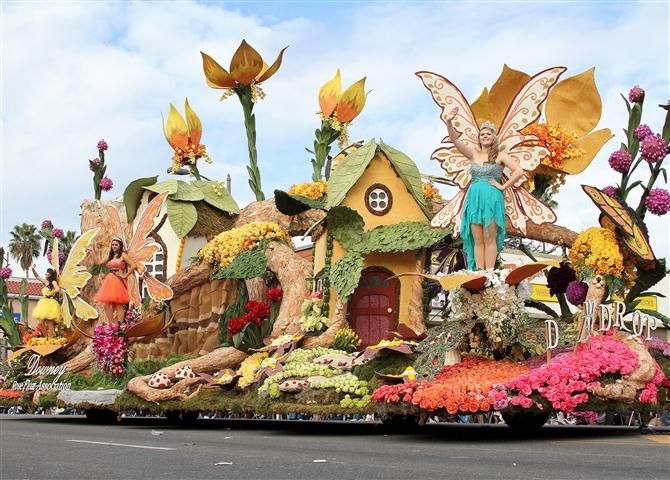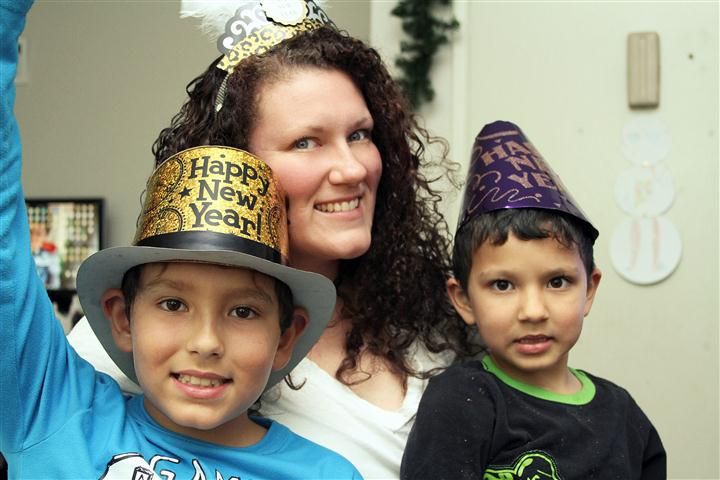 Because Mr. Sonboul spent the countdown out on the street and us in the car, we did a little countdown "redo" when we got home. lol Calvin's focused face is the money shot! They were both really into it AND we opened our time capsule from last year (We all went to the store last year and picked out some goodies, boxed them up and waited to use them until last night). I forgot what I picked and we all enjoyed our new gifts.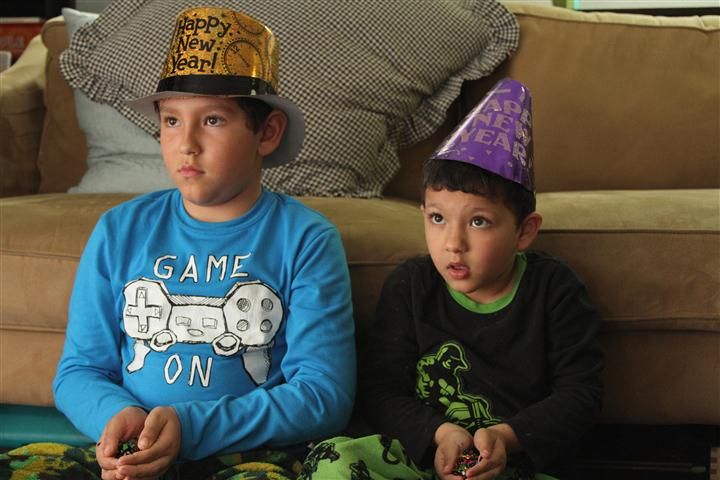 We poured confetti into each of the boys hands and yelled HAPPY NEW YEAR! Needless to say... OH MY WORD... BEST NEW YEARS EVER! I doubt we will ever be able to top this day. REALLY I doubt it!!!
PS I'll be posting about April tomorrow :)