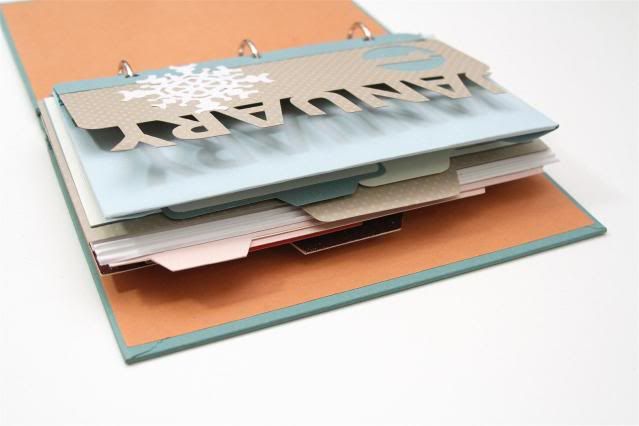 Let's Get Crafty for 2013!
In
THIS
post I shared how I made the cover and the 3 ring binder become one and today in this free online class, I will show the first month in my "A Year In A Book" project. It's simple really, just cute tags and pockets here and there. I pulled out my
Silhouette
and I'll share links to things I've used. For this month I stuck to light blues, tans and creams. Actually I will be using cream and tan throughout the whole book, so I pulled 20 sheets of each. I measured the book's size, just so you all know what I'm working with.The size is 9.5 X 6.5 inches. Up first I have the month's cover: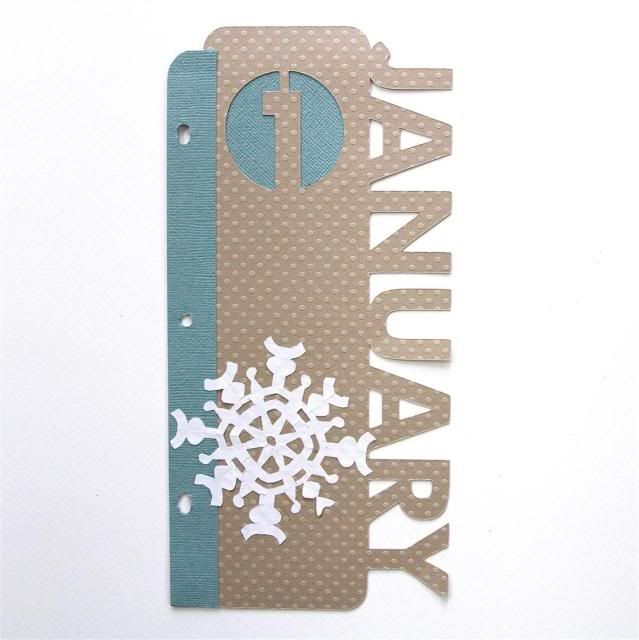 I used
THIS
to create the tag and I added in blue on the left side and behind the 1 (to add a pop of color). I also hand cut a little snowflake...being that it's winter time.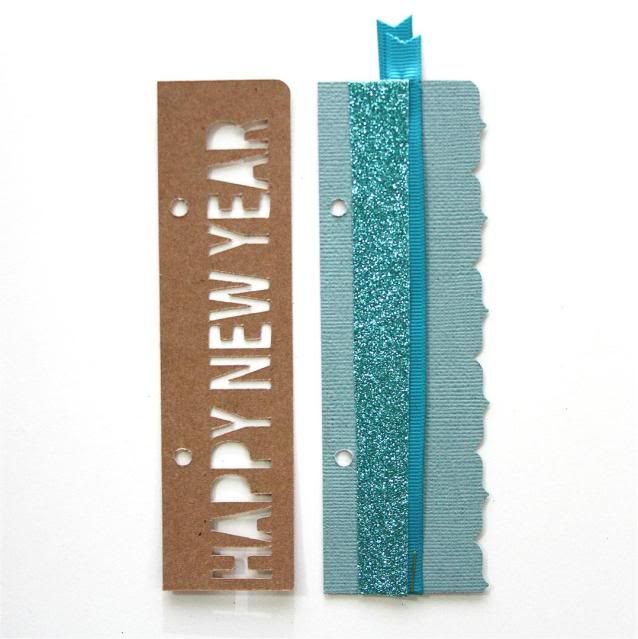 Using
THIS
font, I cut out Happy New Year. Then I created a back tag with glitter and ribbon stapling together. Layering them on top of each other, creates a charming "party" look. A little peek-a-boo action.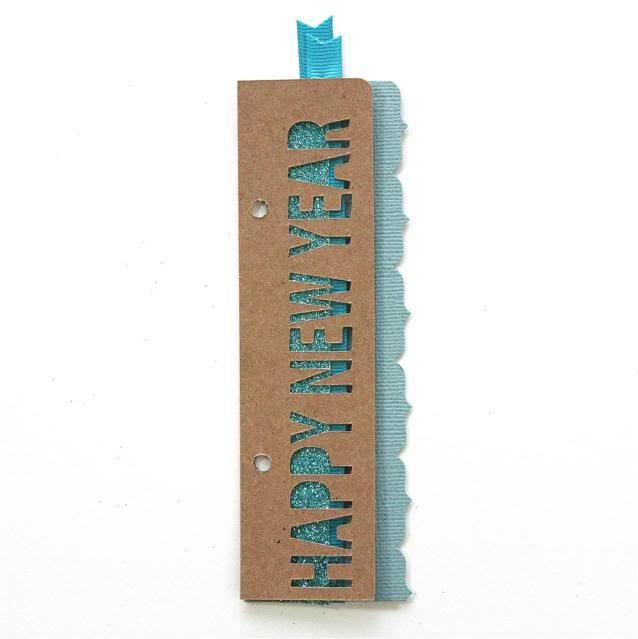 I made an envelope and used eyelets, plus twine to close it. I will show how to make the envelope tomorrow. It's really easy if you don't already know. It's size is 9X5 inches. It will hold all our families keepsakes for the month.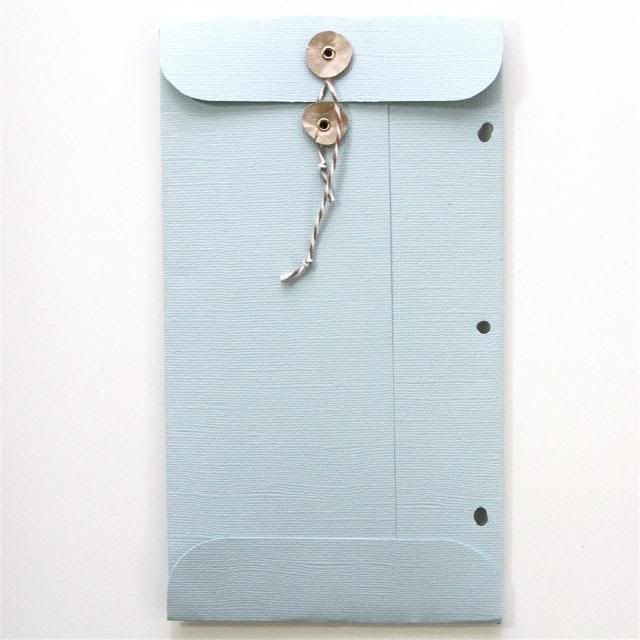 Using
THIS
darling tag and layering the opposite color behind it, was a cinch! I also mounted them onto a larger tag and rounded the sides on the right. I just adore a layered look and I plan to use two photos on this. Plus, let's not forget the back... more space!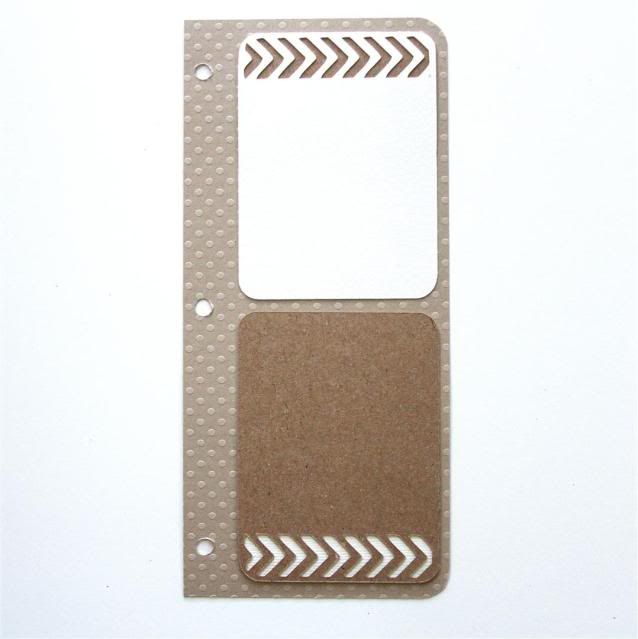 I layered a circle frame onto a tag with a tab... simple yet... divine. Just wait until I add a photo and embellish it in Jan.
A blank tab sheet can go a long way. Rounding the sides soften the look... don't you think?
Tomorrow I will share more about this 8 framed sheet, but for today you'll see it like this and the backing to it. This will allow me to have 16 1.5X1.5 inched photos.
Just another sample tag and a larger sheet for lots of photos and possible journaling space.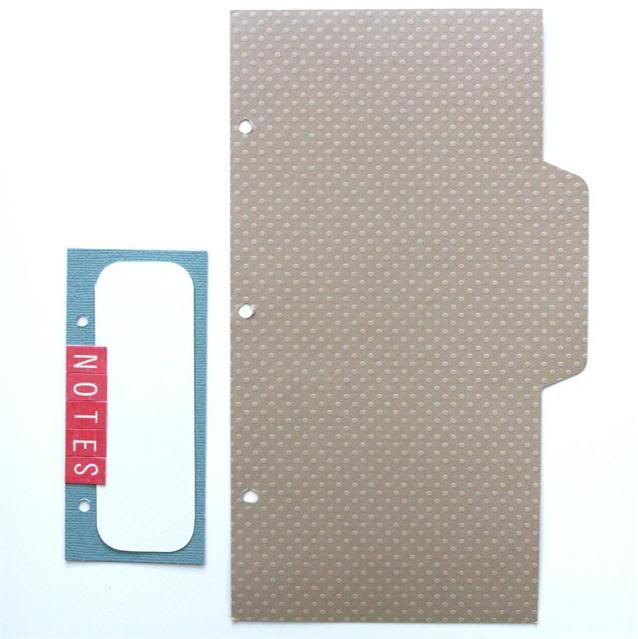 I found this neat textured paper at Michael's and I'm pretty sure that most craft stores will carry it. Just ask for the texture section. I went with white, because I like the clean look. I stapled on a blue cardstock and mounted it onto a cream colored cardstock. This will allow me to add in many more photos of our trip to the snow after CHA. I can't wait for that trip!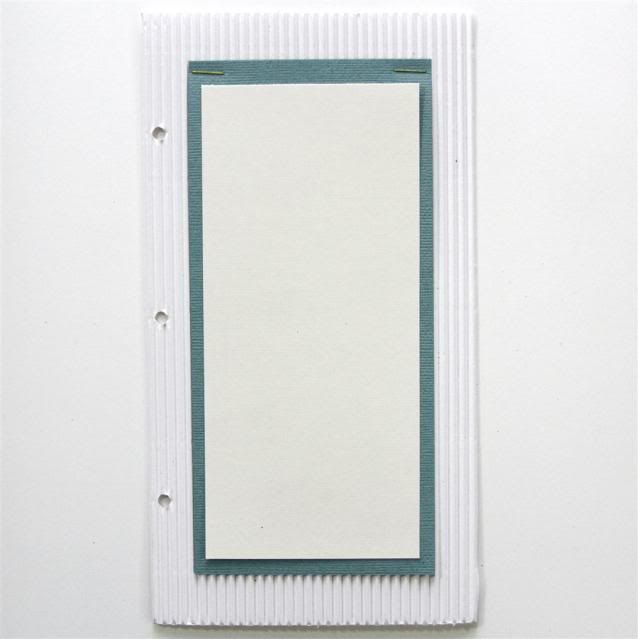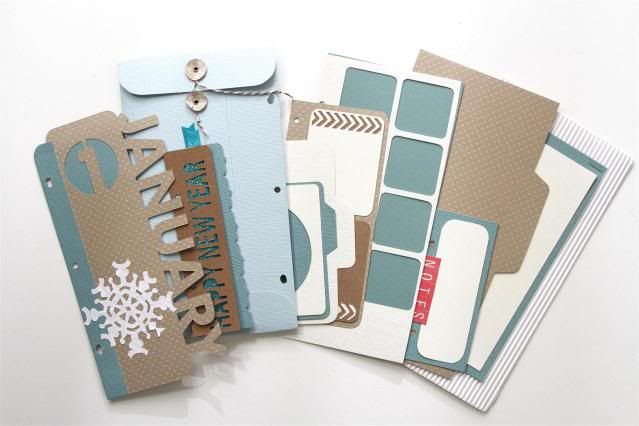 And all together they look like this (out of the book). I get giddy over tags and layers like this. Altogether I should have more than 31 photo spots and again, a pocket for keepsakes. I hope you follow along and take this challenge. Doing this project has me really excited for the photo a day challenge, because I'll actually have a place to put them. Oh and
THIS
program will allow you to print large to very small photos. It's how I always get my tiny photos on layouts. Tomorrow I will go over Febuary, so make sure to stop by.
PS If you like what you see, do pin it on Pinterest and follow me to the right (google tab). Thanks everyone!