At the crack of dawn I took apart our Christmas tree... being that we've had it for a month now and it's becoming a fire hazard. I carefully packed up each ornament and tucked the bin away for next year. Doing this book makes me feel so prepared for fun new adventures that my little family will take. Just me and the boys. Now let's get down to the nitty gritty and talk about February. I decided that a soft pink, coral, baby blue, and orange were a perfect color combo for love and romance. I hope to go on a lot of dates this month, with Mr. Sonboul and the boys ;) Hey maybe even a BFF date.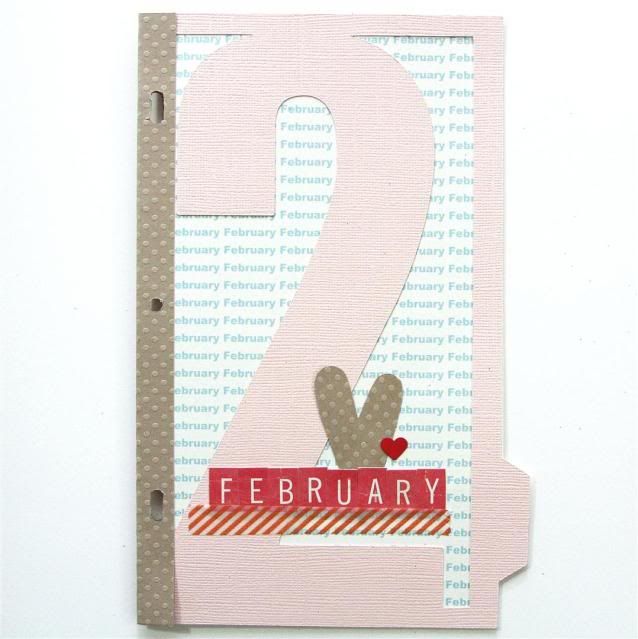 I wanted to do something different for the cover, so I found
THIS
delectable two divider. I wanted something special behind it, so I used word and printed up a sheet that said "February" over and over again. Oh and I made the text a baby blue color. I also pulled these cute
stickers
and
tape
.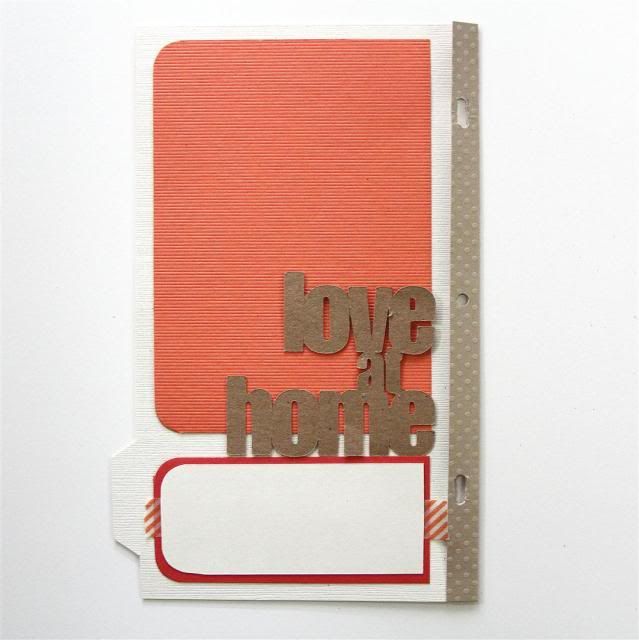 On the back, I added in two coral tones and
THIS
love at home diecut. I only glued down the home area, so I can slip a photo under it later.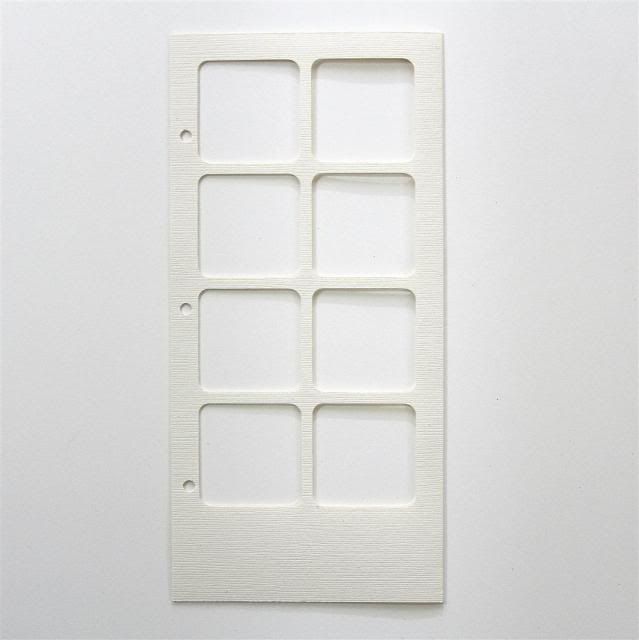 Yesterday I said I would share this page and here it is. It's a 9.5 X 9 inch sheet folded in half, with 12 windows. I simply used my rounded square tool oppition (from the circut or silhouette) and stacked 4 rows of 4, making sure to leave room in the middle for a folding line. I plan to sandwich photos and embellishments here ;)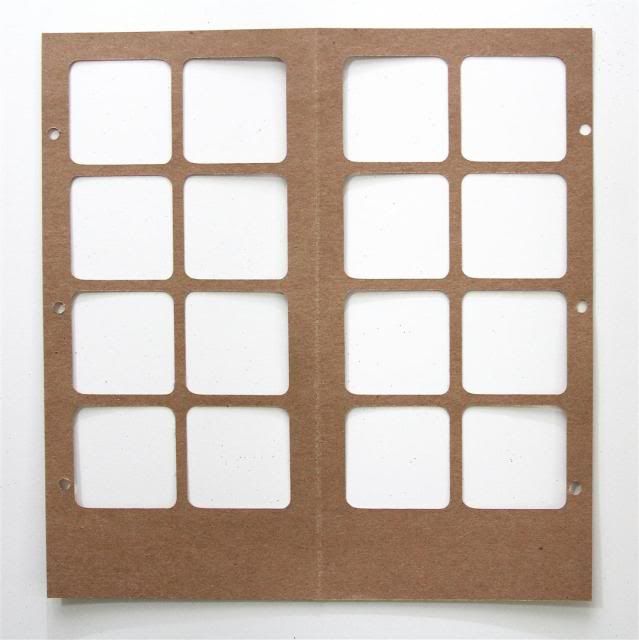 Up next is a simple tag page. I added on two dove tail strips. The paper pretty much says it all....right? :)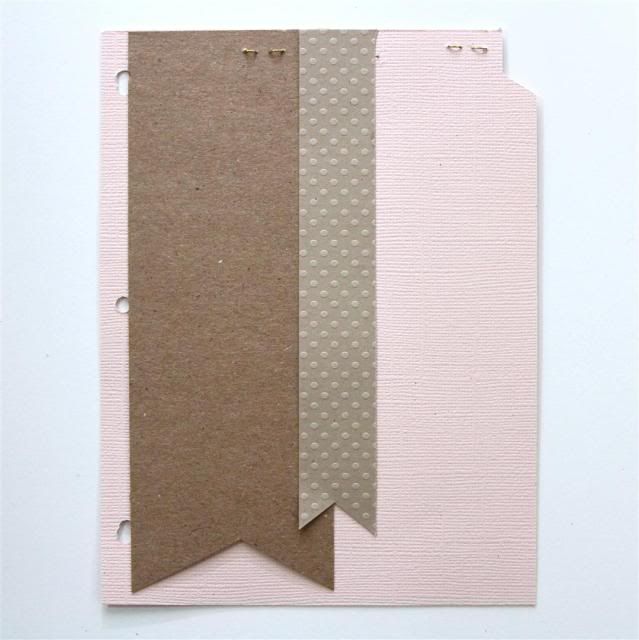 On the backside I added in a "Be Mine" tag and used
THIS
font. I also glued on different sized hearts. This will be a Valentine's date page for Mr. Sonboul and I...xoxo
I really like how this next one looks. I wanted to use another envelope and I found this
pretty heart envelope
. I matted the inside and cut off the 4th flap, that way I could put tags inside it. Ya know, making it into another pocket.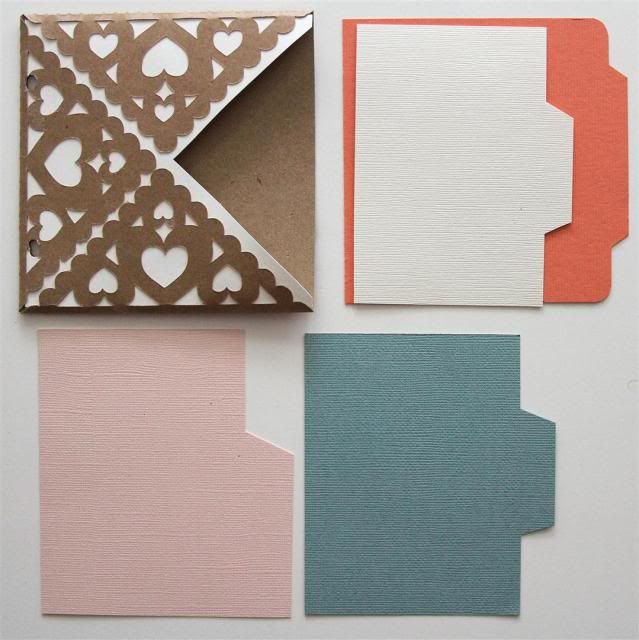 I found this pretty copper glitter paper from Michael's. It's made by their company brand. You won't be able to glue ANYTHING to it, so I stapled on the top sheet.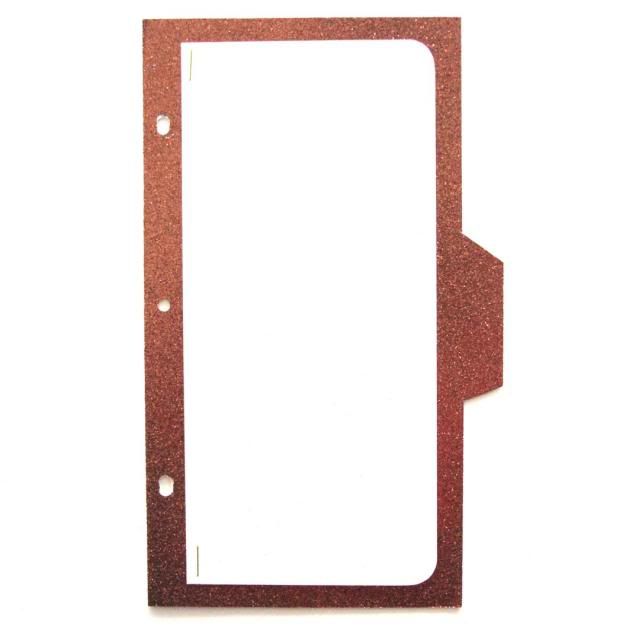 The backside is colorful and I used
THIS
journal tag. So cute right?!
Because this month has less days, you'll need less spots for photos. However, I'm still able to count over 35 photo spots. I'm pretty happy with this months color palette and design. Here are all the fronts: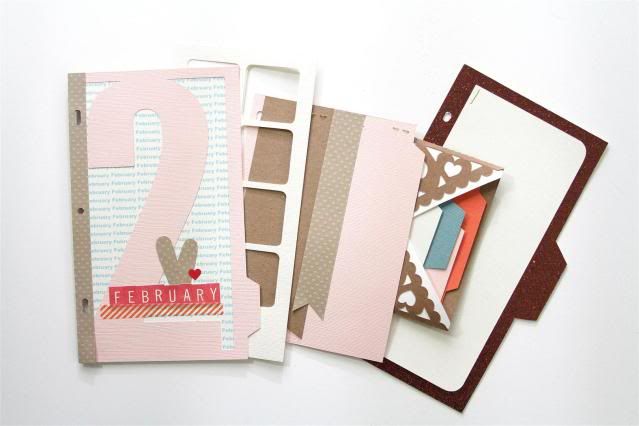 And their behinds ;)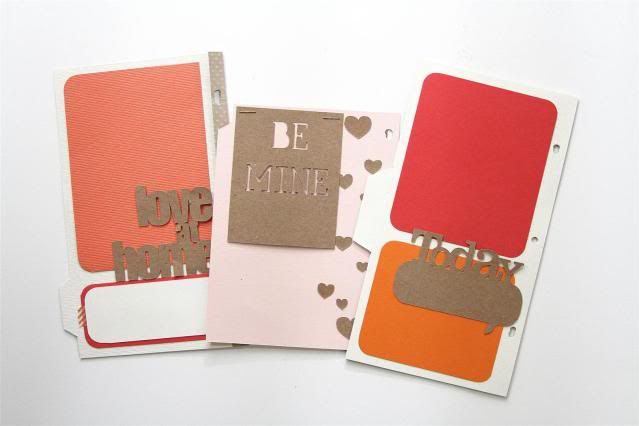 Tomorrow the fun will continue with March, which means more cute pages. Plus a lot more fun links. I hope you enjoyed this month's pages and don't forget to check out my giveaways on the right side bar. You have until Jan 1st to leave a comment. It's for my two new collections.