Good day to you and welcome back!
Today in class we will be discussing March. When thinking of March... I think green, but I'm not personally big on St. Patty's Day. I decided to still use green, but I used lighter tones and blue. Oh and plus some more glitter, just because I love glitter. The Cover can be found
HERE
and I backed it with a nice robin's egg blue. Again, I'm keeping the cover's look clean and modern.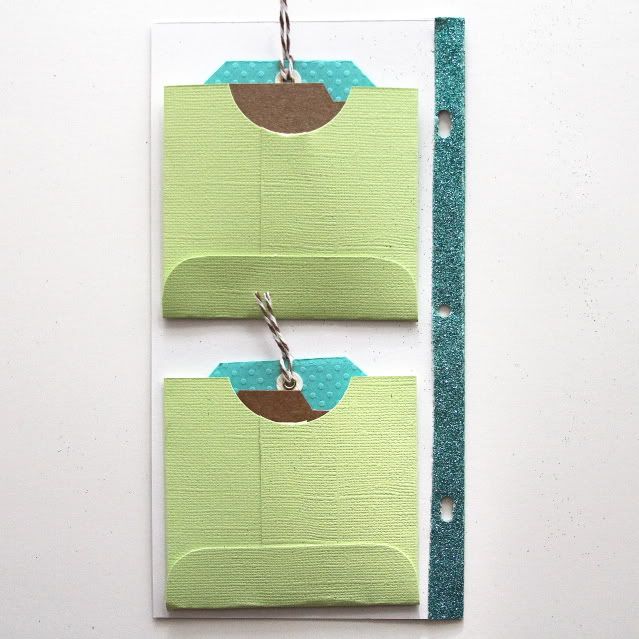 On the back side of the cover, you'll find two cute mini pockets. This will serve for March 1st and 2nd. I created two little tags in each pocket and added an eyelet with twine to the teal tag.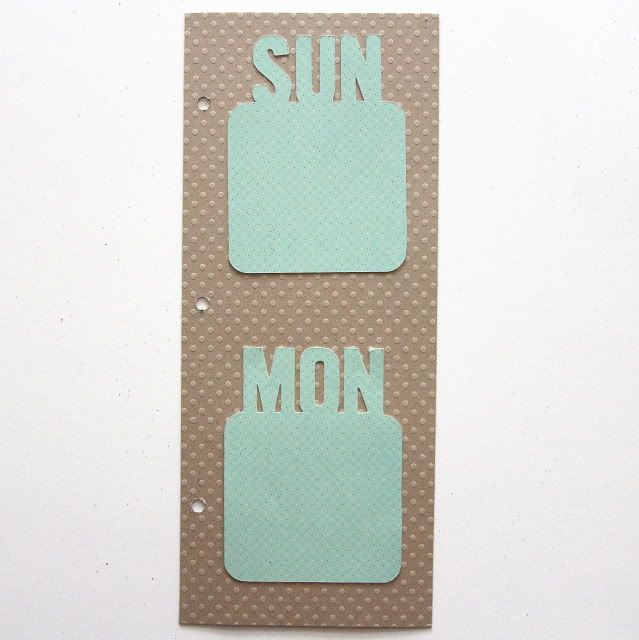 I fell in love with
THESE
square week tags and placed them on both 9X4 inch sheets.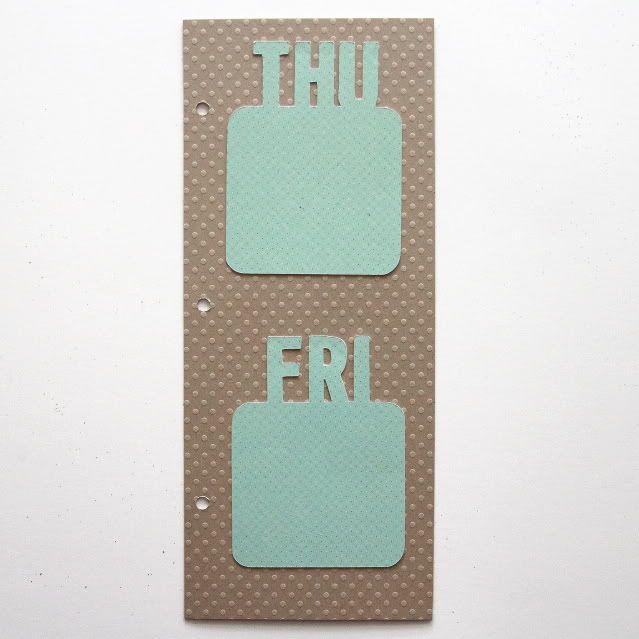 On the back of the 2nd sheet, I made a larger white tag and placed it over the Saturday tag. That's mainly because we always do more on Saturdays :)
You've seen this page before and you can see the full thing HERE
For the last two pages, I created a matted look and rounded the edges. To make it even cuter I added in a tiny envelope and a tiny tag.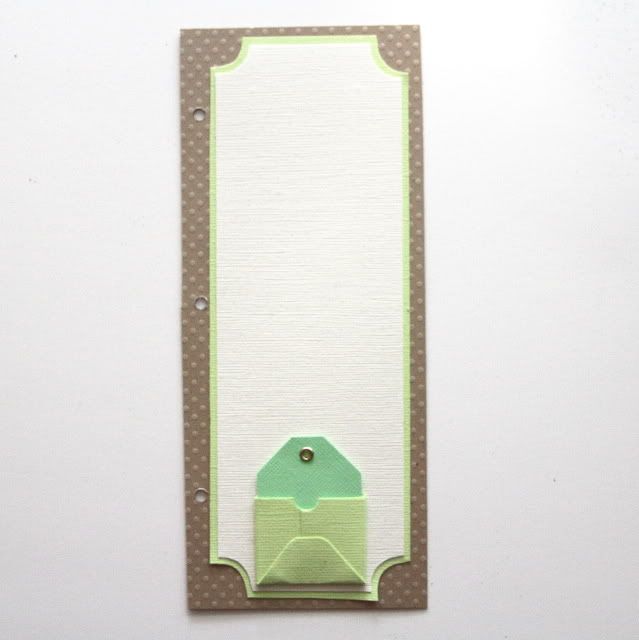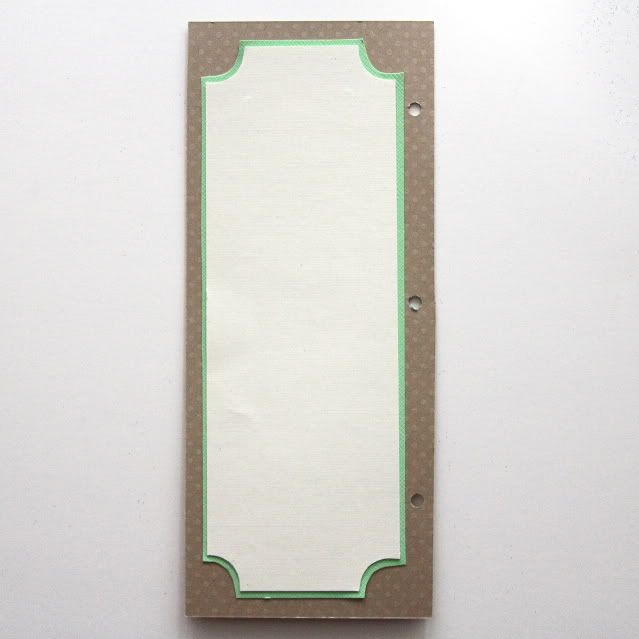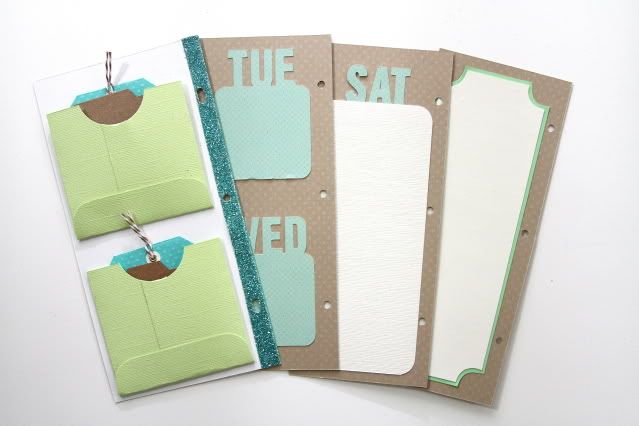 All together I count 31 photo spots and if I need more space I'll most likely add in a pocket for keepsakes. So, do you like St. Patrick's Day? I guess if you do, you could add in something like
THIS
. Tomorrow I'll be back with April and I'll show how I made the large pocket. Again, it's super easy to make. Once you make one, you'll master it.
~H