While picking out my clothes
for a busy day, something
exciting happened!
I went to pull on my jeans
and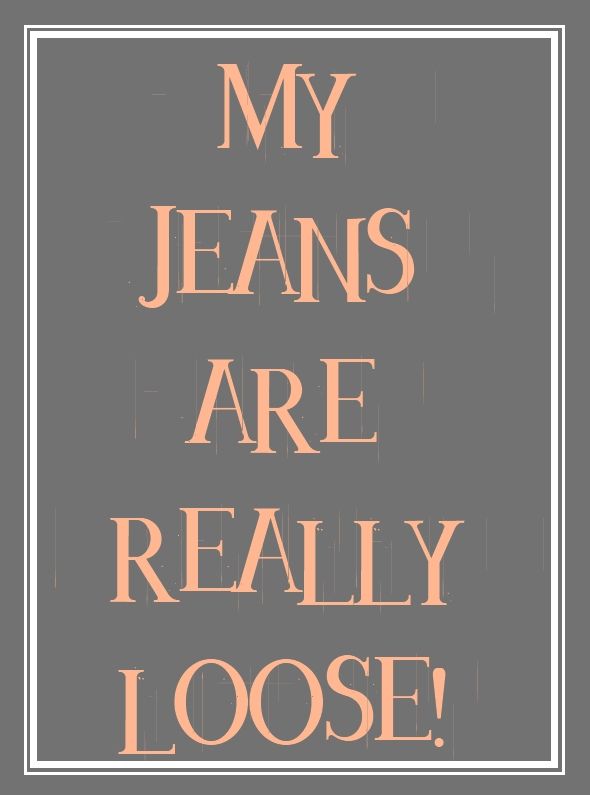 I have gone from a size 24 (oh my)...
to a size 20 (oh yes!).
Once I get down to a size 18,
I'll go and get some new pants/jeans
and I'll take you all along for the experience
:)
WOOHOO!
P.S.
A comment was left asking to see updated weight loss photos,
but I'm waiting until I hit -50 lbs.
You can see how I looks when I started
It's pretty funny.
P.S.S.
Here is this week's weight loss motivation.
When I get preggo again,
I want to look preggo and not just fassy.
(fat+sassy=fassy).
Once upon a time I went to get a pedicure
with my BFF and while enjoying having my feet rubbed
(at 9 months), I say
"Man, I can't wait to have this little guy"
The lady that owned the shop said:
"Oh...you're pregnant? I just thought you were fat".
I just about died!!! She was from another country
and was just being honest, but I just about died!
So, I would really like to look preggo this next
time around. Cute and preggo!
That's not too much to ask is it?
LOL