I'm so thrilled that school is ALMOST out for us in Cali.
I'm so sick of fighting to get Calvin dressed in the mornings and trying to get everyone out on time...making it just in time as the bell rings. Even though our school doesn't get out until this Thursday, the boys last day will be Today. I'm a fun mom like that :)
What about weight loss you ask? Well from the looks of the picture I posted of me a few days ago.... it's the same o'l... same o'l. I missed my WW meeting last week, because I had to help Bradley get caught up on work. Although I honestly was happy I didn't have to go to the meeting, only because I'm sure I didn't lose much this week. Summer however, it is my greatest motivation. Ya know... putting on that swimsuit and going out in public...oh man! I saw a girls out and about shopping today with the nicest figure and I totally thought... "If my body looked like that I would walk around naked". lol
Well...I obviously wouldn't...well okay maybe by myself at home :)
I promise I'm not a weird nudest. WOW this blog post went from School getting out, to weight loss and me being creepy. Any who... first things first... I've got to kick sugar. The only issue is summer is just around the corner and ice cream is at everyone's home we visit. If you have been reading my blog for a while, you'll know that ice cream is my "treat of choice". How do you overcome saying "no", when you want it so bad???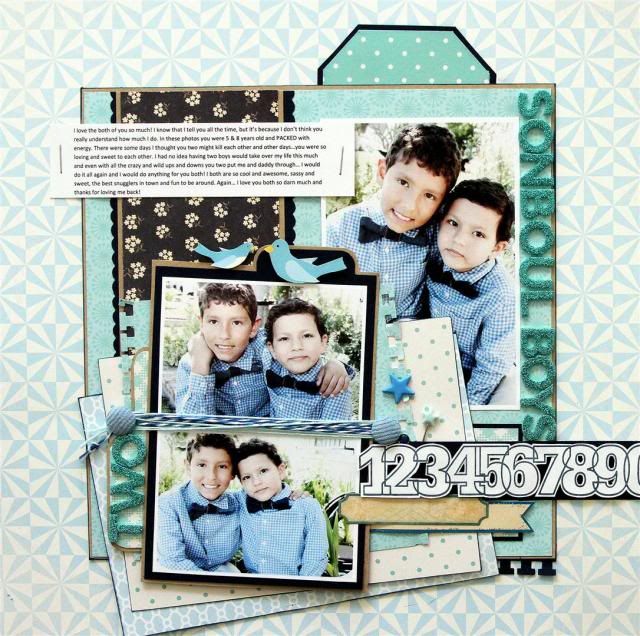 Oh well, to end my odd post today... here is a layout I made using some of the papers from my collection. You can find the papers
here
Oh I ate water melon over the weekend and so I can cross it off my
summer bucket list