Don't you just love clarity?
I was in need of some and this nice little break from blogging and a few other things has allowed me just that.
My pace this past 5 years has been "GO" and after a while you just need to schedule yourself for some downtime/me time.
I've been catching up on friendships and spending more time with family, I've even taken a break from scrapping and I'm feeling packed full of creativity! I've got LOTS of ideas and I can't wait to use them again.
I've been cutting back so much that this is the last month that I'm on any Design Teams. Yes, I still work for GCD and I love it. I have a new collection that is done and coming out soon, but as for DT's...it's just time that I retire from being on them. This decision fills weird, but so welcomed. I've spent the last 8 years of my life working at being on the best teams and now... they just don't seem important. Yes, I still love all those companies, but I'm okay with being a fan on the sideline. I fill like it's totally me now...DT free and clarity has helped my new creative process. I highly recommend taking a "timeout" and regroup your life!
Summer is almost here and I'm so excited about it. I'm so excited knowing that the boys will be with me everyday. I'm excited to drive out to my sister's house in MO. I'm excited to tan my chubby white legs...which is so needed! Trust me! I'm excited for the summer box and parades and a new site I'm working on. I'm thrilled to take the boys to Disneyland...oh so thrilled. It's going to be a magical summer.
To come to a point... I'm back to blogging and am ready to share it all here.
Thanks for being a friend and taking this journey with me.
See you all tomorrow!
~H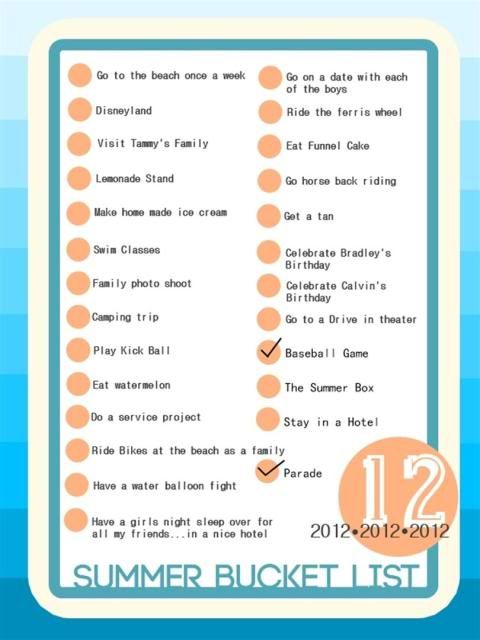 P.S. Our new Summer Bucket List :)