As promised, here is a Lovey Dovey giveaway for this month. I meant to get it on the blog yesterday, but CHA is taking up a lot of my time. If you haven't heard... I have my very own collection this year. You can see it
here
I'm so nervous about sharing it and I hope you all will love it. I almost feel like my crafty heart is on the chopping block. So be gentle with it. K?!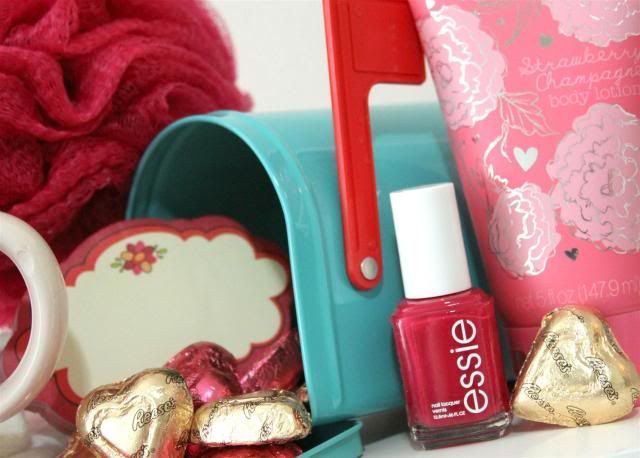 I took a couple of close-ups of the loot. This is not my normal giveaway because normally it's scrappy stuff. I thought I would mix it up this time and do things for our upcoming Valentine's Day. Wait... do we Americans only celebrate this holiday? Am I a blonde for asking this? haha. I've never thought about this before. Hmmm...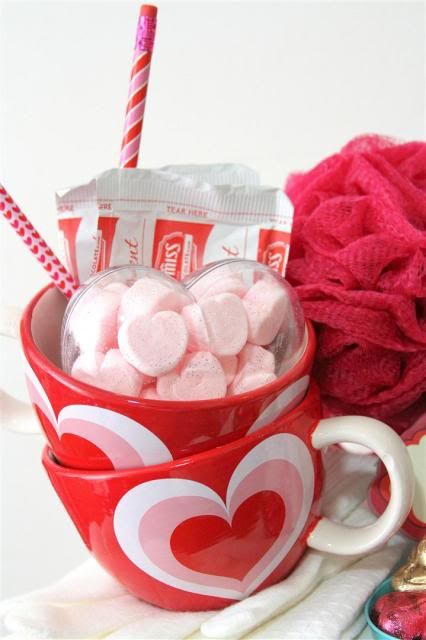 -1 Cute Cup
-A Heart Filled With Marshmallows
-Hot Cocoa
-Sweet Tooth Reese's
-Something To Get Clean With
-Two Pencils
-An Adorable Notepad
-1 Teal-licious Mail Box
-Smelly Good Strawberry Lotion
-Something Pretty For Your Nails
Now simply leave a comment here and on February 1st I'll announce the winner.