What's a blog party without a ton of giveaways?!
When I first started working on the book, I had a lot of product donated to me and it made making the book feel like a picnic in the park. In fact I felt spoiled..almost like I was a 5 years old on Christmas morning. Once the book was finished, I contacted all the same companies and they were once again good to me... and now you ;)
Here is the giveaway line up this next week:
GCD Studios,
Fiskars,
American Crafts, Crate Paper, Studio Calico,
My Mind's Eye,
Craft Junction,
October Afternoon, Technique Tuesday
AND let me tell you... they are all NEW collections and tools.
Some of you have already bought the online book and I'm dying to know what you think! Please do share a comment and let me know. For those that are waiting for the book, here is another sneak peek. This layout is one of my favorites in the book. It might be because Calvin is on it and he has the world's greatest chubby kissable cheeks.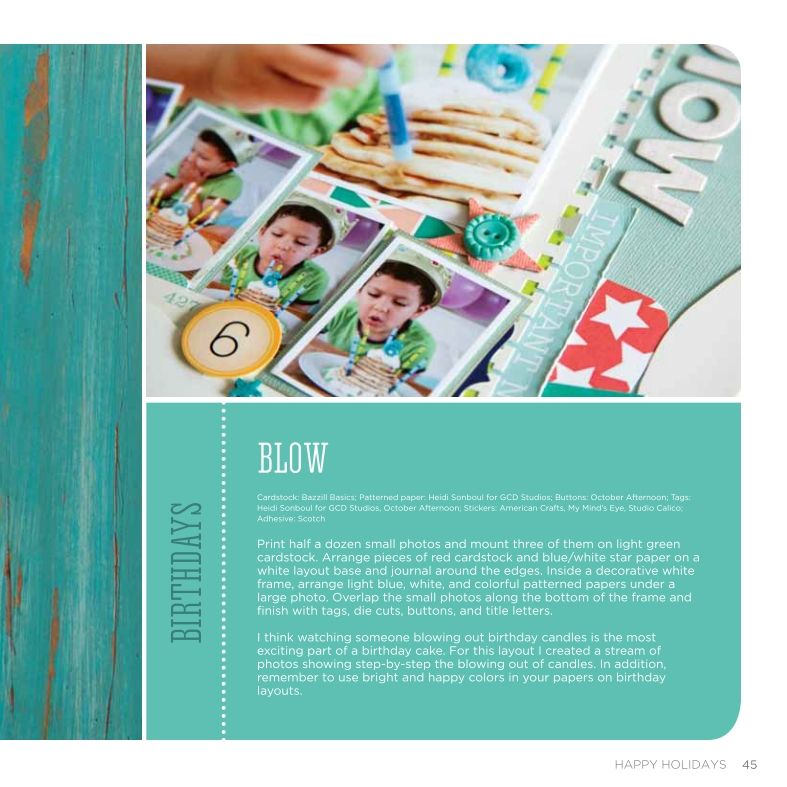 Today Northridge is giving away this And if you go
here
you can win my Special Delivery collection :)