We seemed to be the last school on Spring Break, which was perfect when going to Disneyland. We walked on almost every ride and the longest we waited was around 30 minutes for a bigger rides. Which again... is not bad at all. With all the sadness in our lives, we wanted to do something special for the boys and decided to take them to the happiest place on earth. Thanks to Uncle Jimmy... we got in for free :)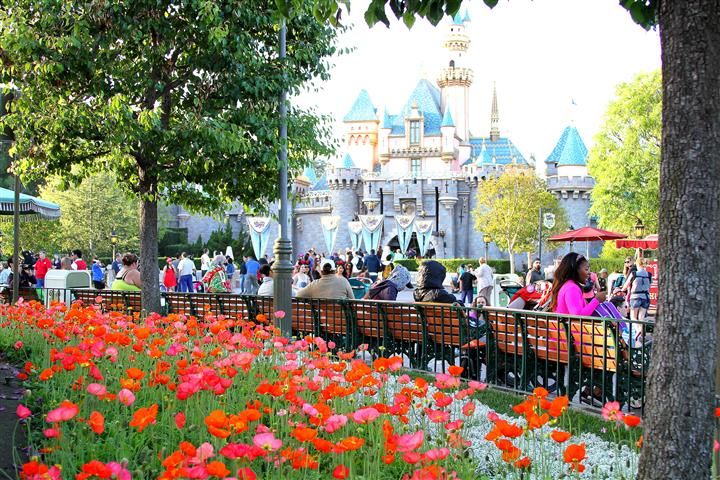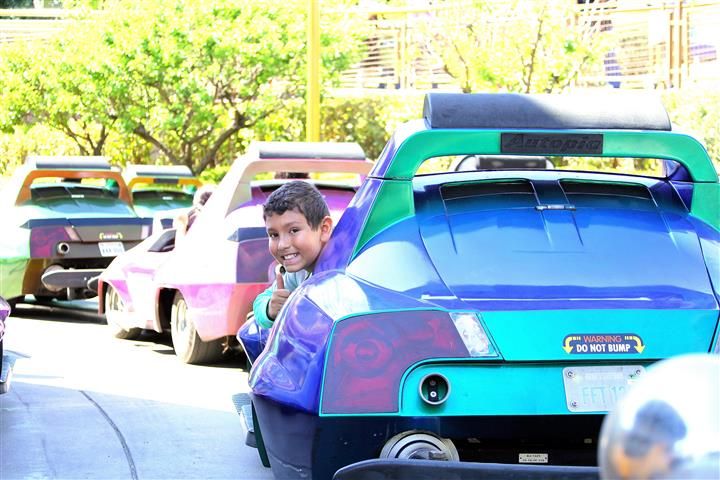 This was the first time Bradley went on Space Mountain and he is now officially hooked. Calvin decided not to go on it, so Bradley and Mr. Sonboul took our fast passes and went a second time. I think we heard Bradley scream "IT WAS AWESOME" and kabillion times.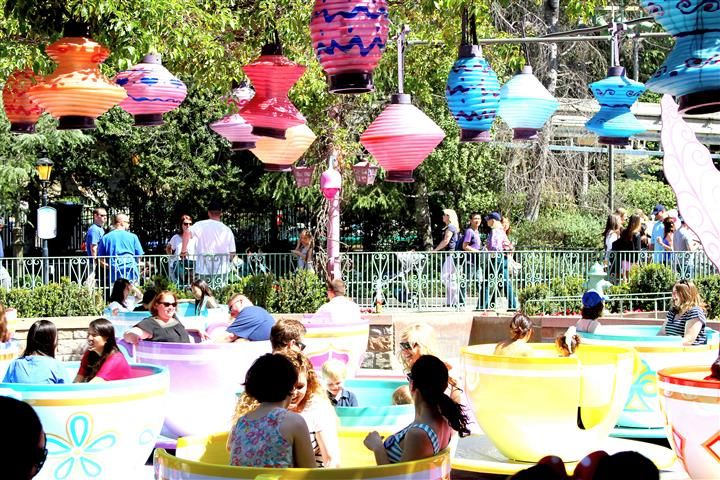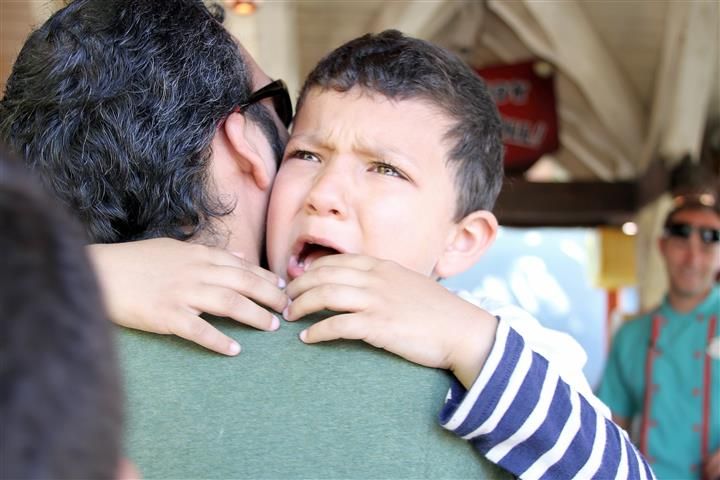 A Funny Calvin Fact:
He likes to act super tough on the outside, but he is super tender on the inside. Almost every ride we wanted to go on (like Buzz Light Year) Calvin said "I'm scared and I don't want to get on it". The last time we took him to Disneyland was when he was 3, so he didn't remember any of the rides. Getting him on any ride was just like this photo and every time he got off the ride he would say: "I LOVE THAT RIDE!!! It was totally awesome"! So being the "good" parents that we are, we forced him to get on all the rides...except for the really big rides. Besides he was too short for those anyways.
Later in the day Calvin got picked to train in the Jedi Academy. This photo makes me laugh every time I see it... being that he was staring down Darth Vedar. haha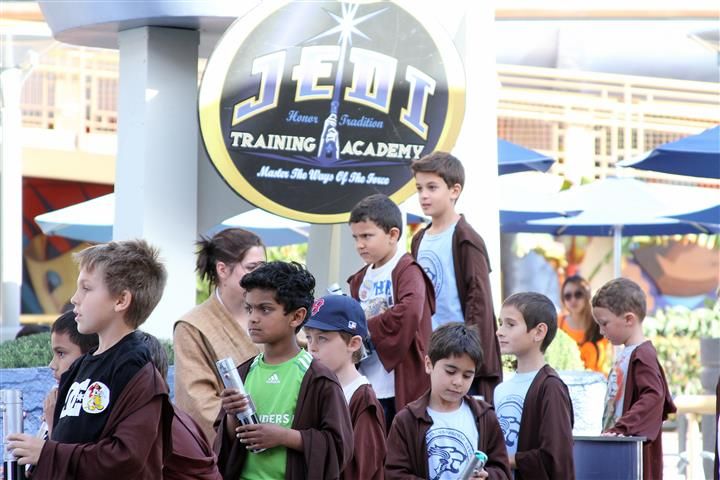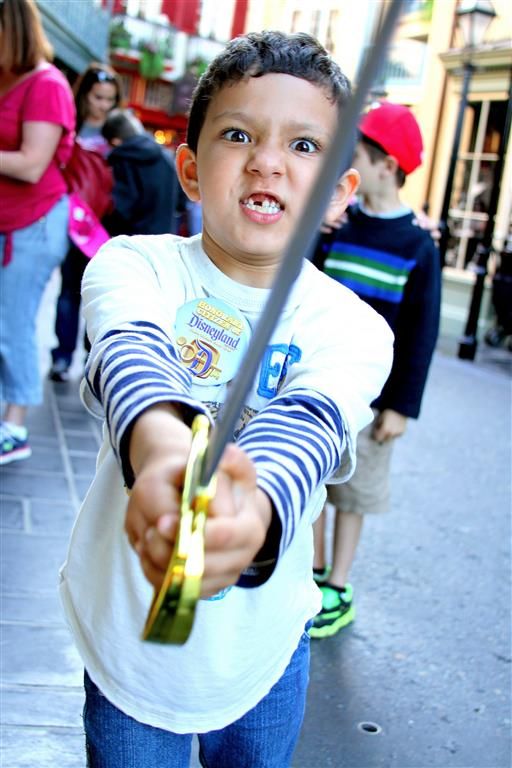 We let the boys take their chore allowance along. They both bought a sword which was around 5 bucks. Now that we are home, they have been playing pirates for days. So I can say it was money well spent by the boys. Oh and because we saved so much money on getting in Disneyland, we went for a yummy mexican dinner. Dude, it was $50 for the 4 of us.... Disneyland you are so crazy! Let me tell you though, it was delicious AND that salsa KICKED this white girls butt! I even had to spit it out. I know... real classy, but really it was CRAZY hot! It had be begging for water.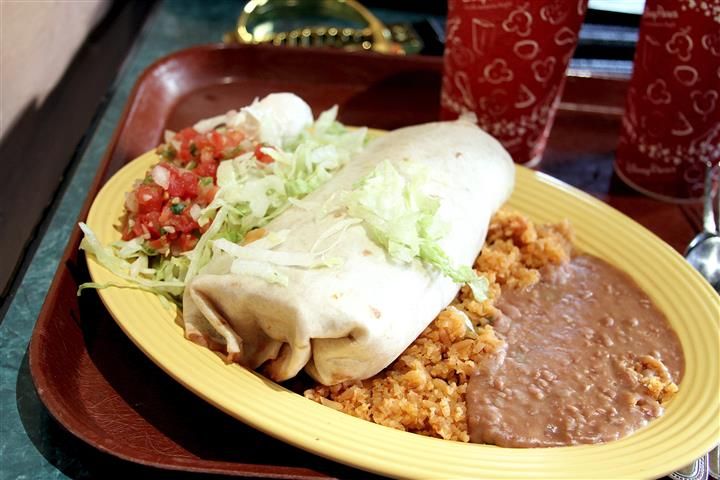 We are sad that Spring Break is over, but it was time well spent. While on our break we did all of this:
Visited the Beach and built a sand castle
Had a Redo of Easter
Had a cousin spend the night
Played tons of board games and the Wii here and there
Ate amazing food everyday
Went Miniature Golfing
Slick track diving/go carts
Held and visited our neighbor's birds
Went to the movies
Visited the LA Temple
Went to Diddy Riese for ice cook sandwhiches
Went to Disneyland and rode a TON of rides
Went to the Cube
Slept in
Went water zorbing
Went to a bubble show...which was AMAZING!
Long story short, I am grateful for family time that heals the heart. We laughed, we cried, and we enjoyed just being the Sonbouls. Something we all 4 desperately needed!