When I put the finishing touches on my layout I had a thought "Has it really been 4 years, when I last played along with a challenge and made a layout just for fun"? The answer was "YES"! Somehow 4 years went by and this was most likely the reason I got burnt out in the past. I am SO HAPPY I now only scrapbook for fun and for me. It's the best decision I've ever made for myself. It was also really nice being able to scrapbook with my lines. In fact... I kinda felt cool.
The challenge I'm playing along with was to create a layout using the
resist technique
. I don't normally use mist and thought this could be thrilling to try. LOL After 3 different tries, I finally had a look I liked.
Two Pea's
has so many great
challenges
and now that my book is done, I'm most likely going to lay low for a while and just enjoy playing along. I also realized I'm out of photos to scrapbook. Which means... I need to get back into taking pictures as well.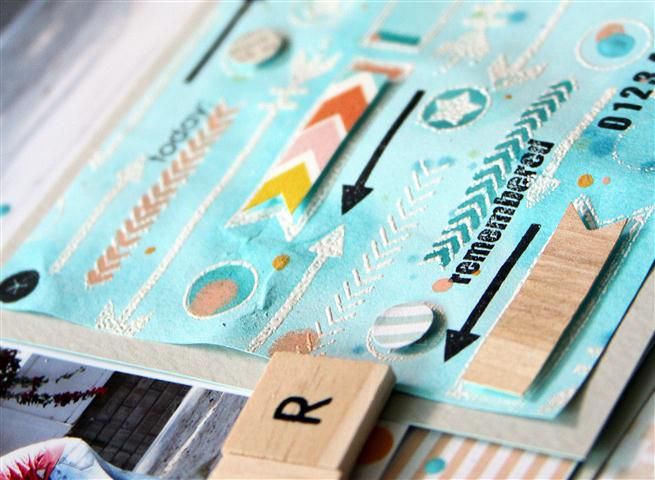 Even if you like the layout or not... I like it and I thought I would share it. The drought is over and I'm happy. I now crave to scrap almost every night and that's alright with me.
P.S. Mr. Sonboul is totally winning at being more romantic. His thoughtfulness and help is a turn on. I totally need to step up my game!