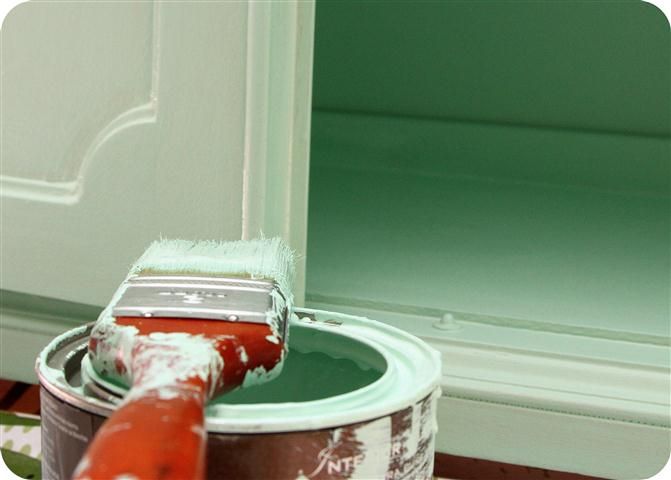 This story begins with me having a dream about a BIG o'l Heavy hutch for my CHA booth space. As soon as I woke up, I got dressed and went over to the Goodwill. The store had a 30% off on all furniture, which was awesome. I walked to the back of the store and there it was. An old beautiful hutch, longing to be revamped. As I checked out of the store, it came out to $115.00.
I got it home and knew that it needed fresh paint...Mint Green to be exact. Mr. Sonboul thought I was crazy to paint such a nice piece of WOOD furniture. Together we sanded down the beast and after FOUR coats of paint, it was complete. Oh and I spray painted the handles silver. Having it in our home was perfect. It allowed me to dress it up, just as I would do it for the show. So here it is in all it's glory. I hope you adore it as much as I do AND go me for recycling!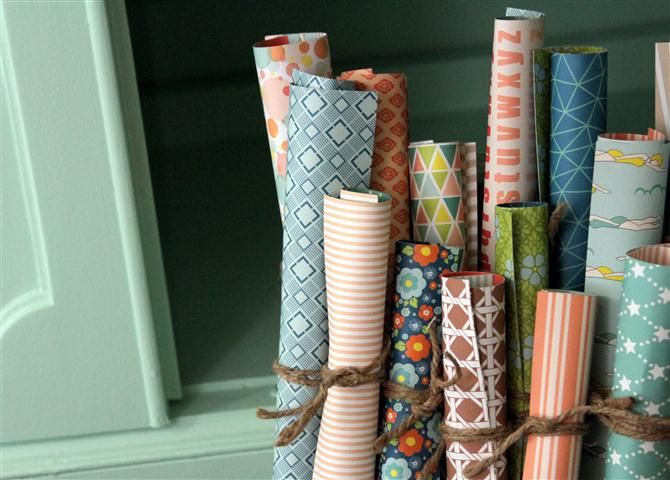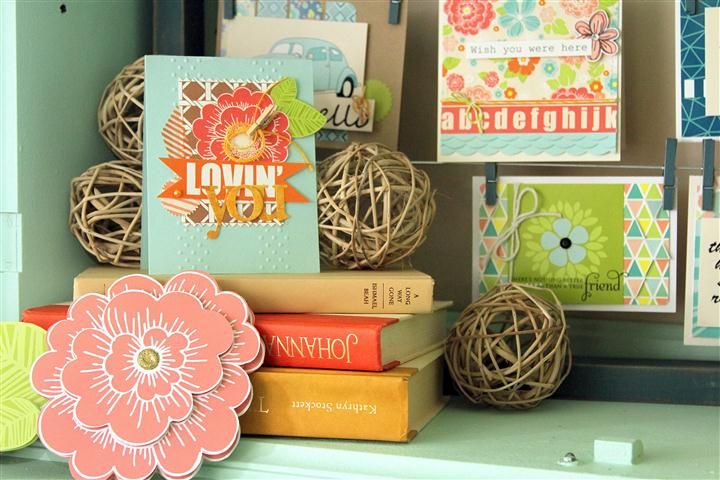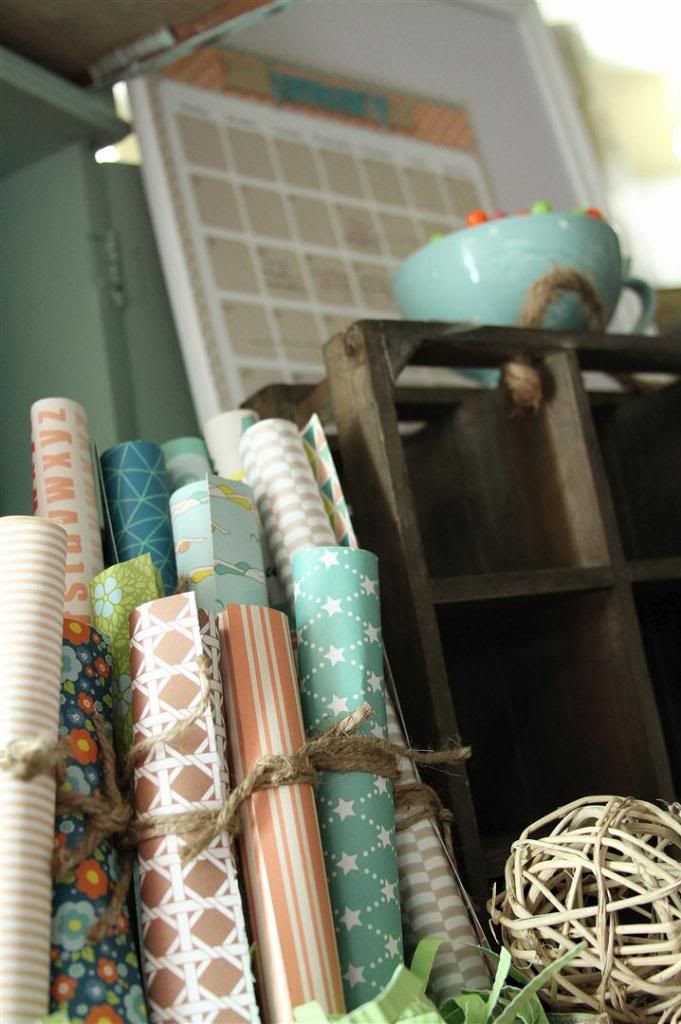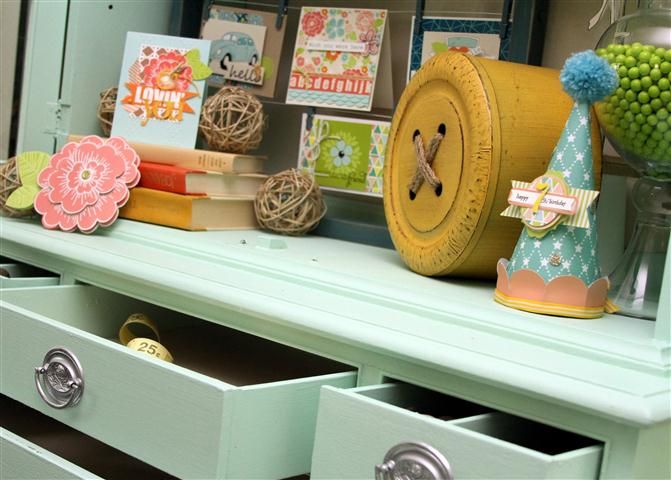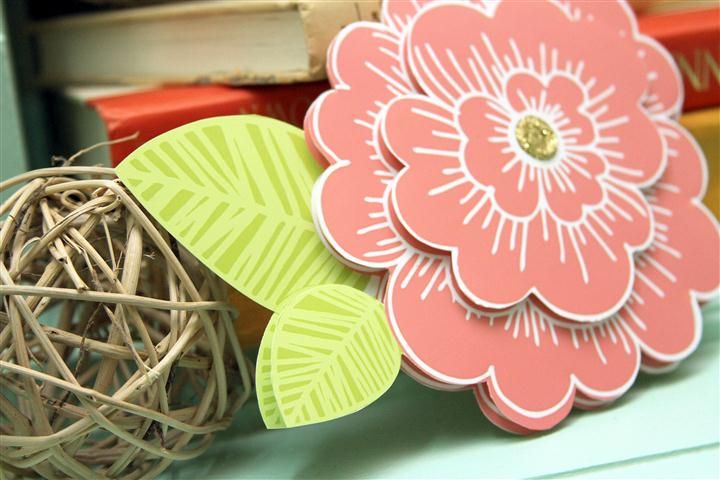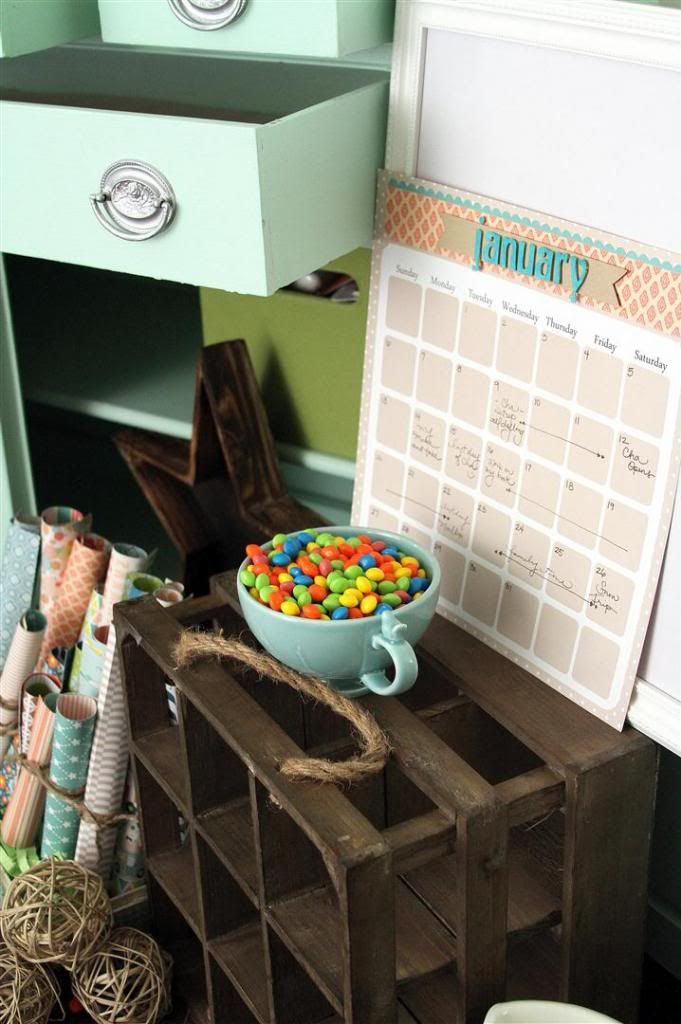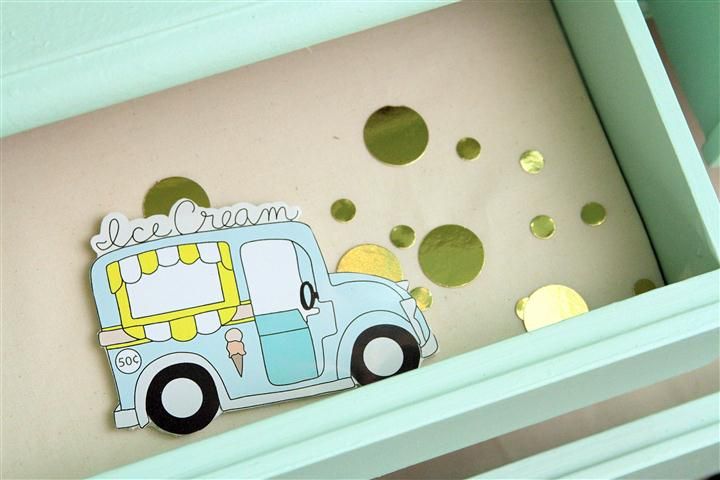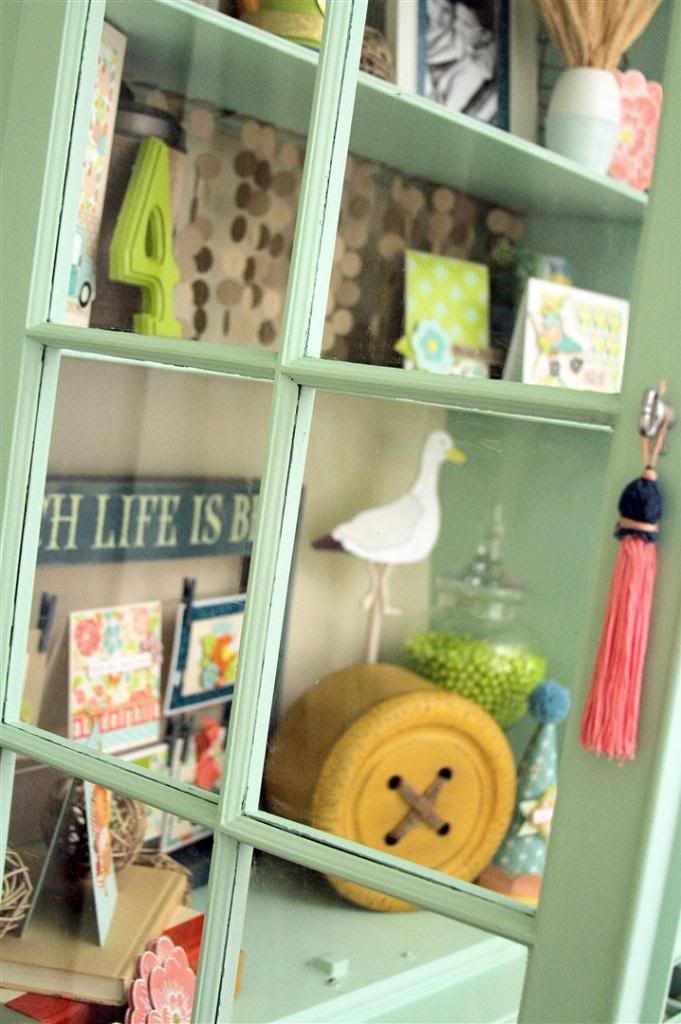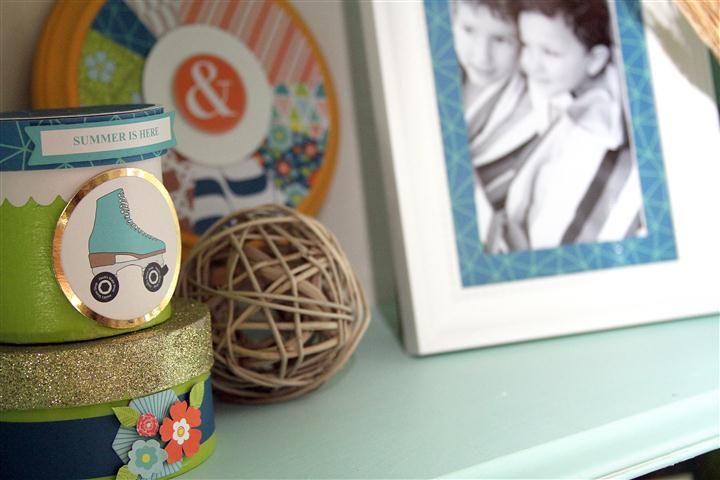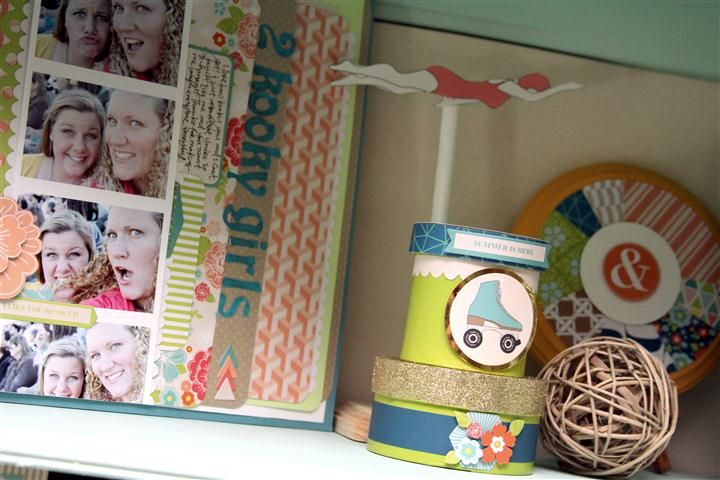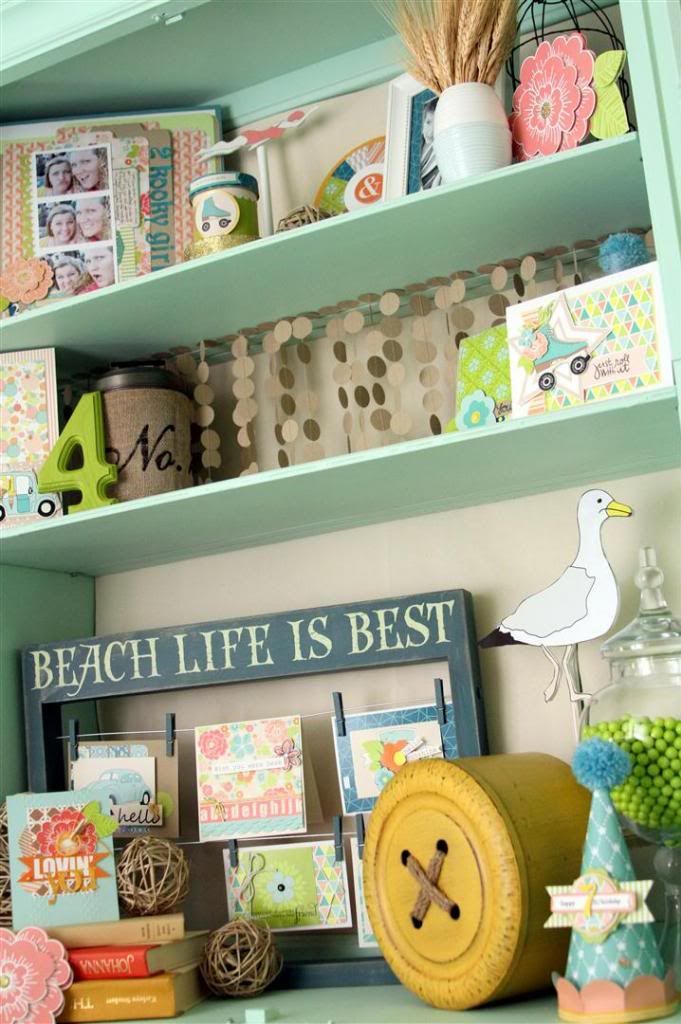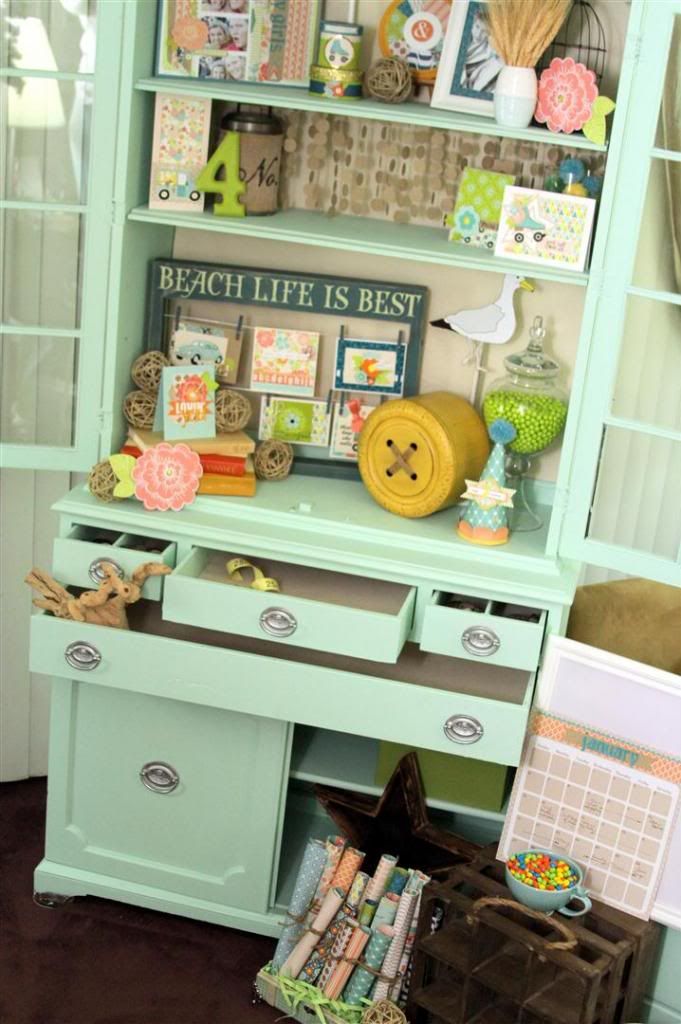 Isn't it just lovely??! It matches SunKissed so well! What do you think?