I'm loving visiting with all my talented bosom buddies. I thought I would just pop in to say hello and to share this layout I made with SunKissed. My letter stickers are white cardstock, which will allow you to ink them up or mist them.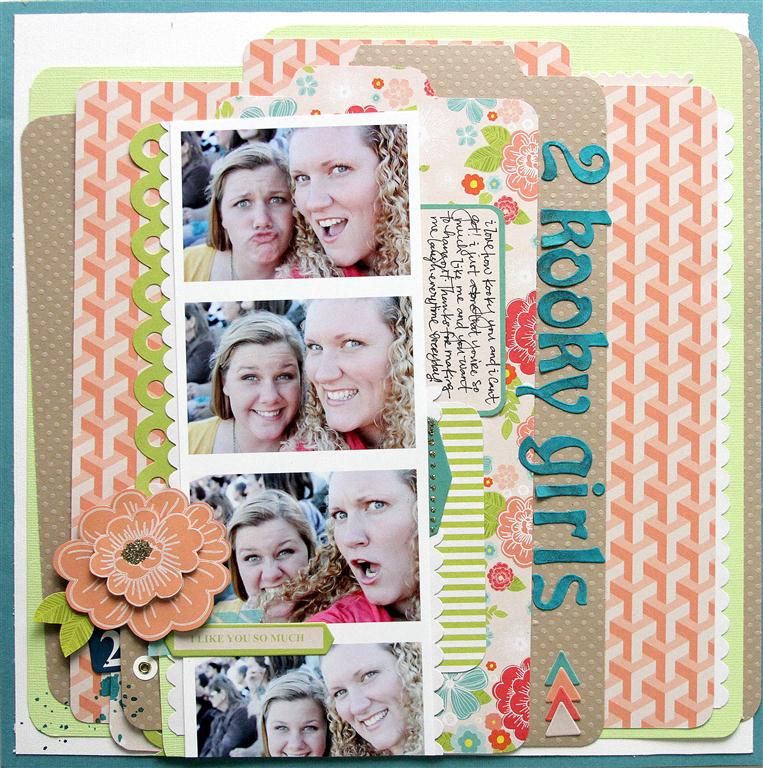 This flower is from my tag paper and I popped it up and blinged it out with glitter.
Remember... if you are coming to the show, stop by on Saturday and send home a postcard. I have about 120, so supplies may go fast. I'm also teaching a make and take on Monday. This will all take place in booth 665.