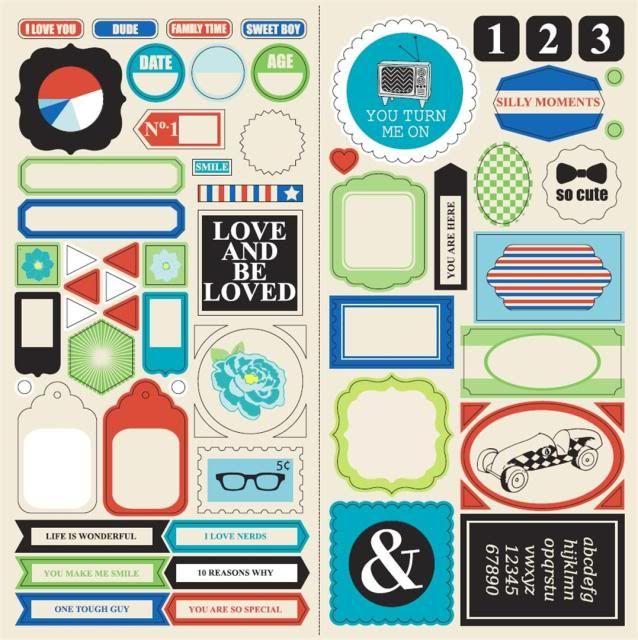 I know... I said I wasn't going to post for about two weeks,
but I missed you all.
I decided I just had to share the stickers from Special Delivery, which I'm so in love with.
LOL because Mr. Sonboul and I are still learning how to "design as we design"...
they took us a while to make. So I'm a proud mama.
This is the first year that GCD Studios will be doing cardstock stickers, which is so excited.
Just checkout how CUTE the shapes are!


Oh and umm...
How about 2 more paper peeks?

This first one is from Calvin's Race - Back
And this one is Mr. Sonboul - Back
Oh and we also changed the embellishment packaging for GCD.
:)
So, I'll be back to my normal posting on Monday of next week.
This small break is totally letting me get caught up on EVERYTHING!
That way I can really enjoy Christmas this year.
See you all on Monday.
Oh and what do you think? I'd LOVE to know.
~H