Don't worry... I'm still going to share my 8th item I'm grateful for, but I wanted to share just one fast and funny thing. As I kid, I loved playing this game so much. It was at many church & family parties and it makes EVERYONE laugh. It's simple really. All you need is a few boxes of powdery donuts, string and a stick. Tie the donuts to the string and one by one, allow kids and adults to eat the donuts. The more powder on the donuts the better. I decided to do this game at Calvin's class Halloween party and it was a hit. The other classes around us even came out to watch and the kids has a blast cheering each other on. It's a must play at your next party! DO IT!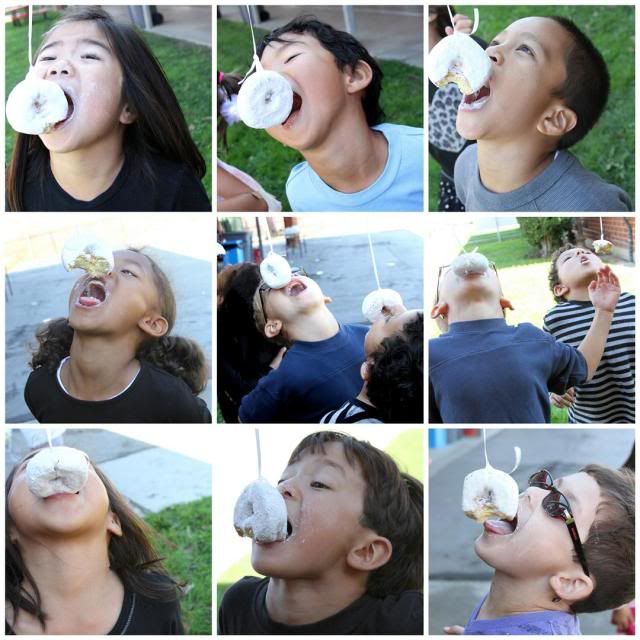 Pinterest:
I know that many women online are grateful for Pinterest this year. That's because it's amazing! I remember my dear friend
Heidi Van Laar
telling me about it 2 years ago and the moment I clicked there, I was hooked. I love that you can look up any and everything, oh but I do hate that people pin nudies. I get it girls...Adam Levine is HOT, but I don't need smutty pics of him with my crafty pics. Just say'n. Anyways, if you don't know what it is...
click here
and be prepared for magic.