I can't believe it's been 21 days when I last posted a layout.
Holy jojo beans... that's a long time for me.
I made this layout for Cosmo and it was in the newest issue from CK.
I have two layouts in the issue, but this one is cuter.
It's not often when I get to work with pink and my niece's shirt
matched the collection (I was given to work with).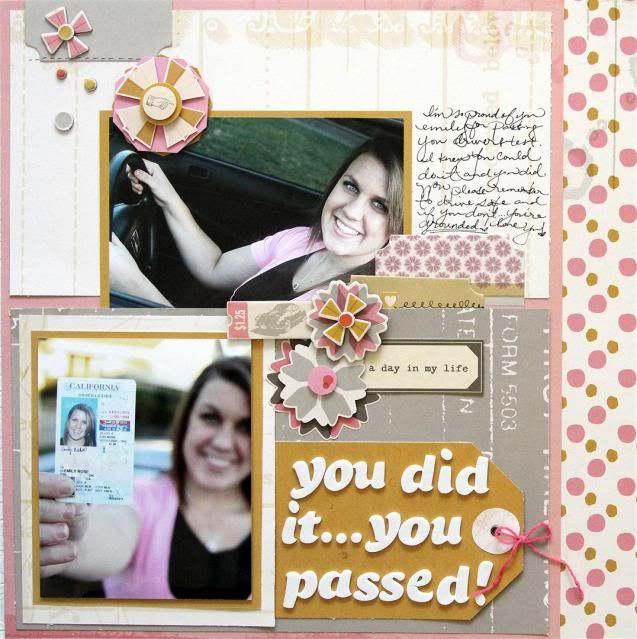 Don't worry people, I wiped all the important info off her ID.
I was asked to keep it clean and simple and I guess for me this is "clean and simple".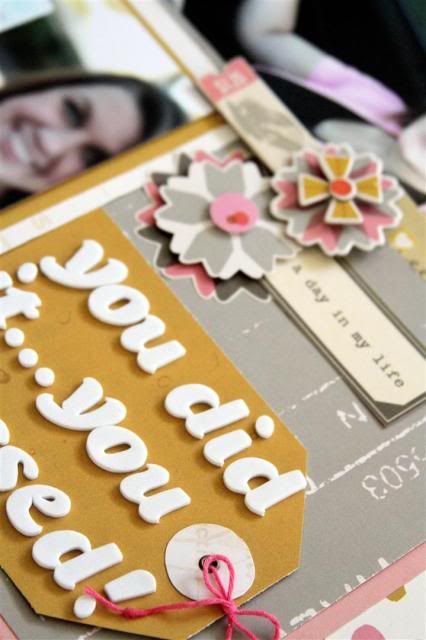 Before I go.
Tonight I weigh in at Weight Watchers and I'm super nerves. I put forth the work this week and haven't missed a workout (6 workouts out of 160). I hopping to see a good number and I'm not going to lie, I'll be totally pissed if not... haha. I worked and sweated way to hard this week to not see a good number. I might try and film it and if I do, I'll post a video here tomorrow. That could be fun right?!