The summer box is in full swing in the Sonboul home and today Calvin pulled the "Movie Night" bag.
After heading to the store and Calvin picking out 5 different kinds of treats, we got everything set up. I know for a fact that Calvin loved being able to call the shots and wishes it would always be that way. However, we can't survive off of just candy, so we'll leave the "food" shopping up to me.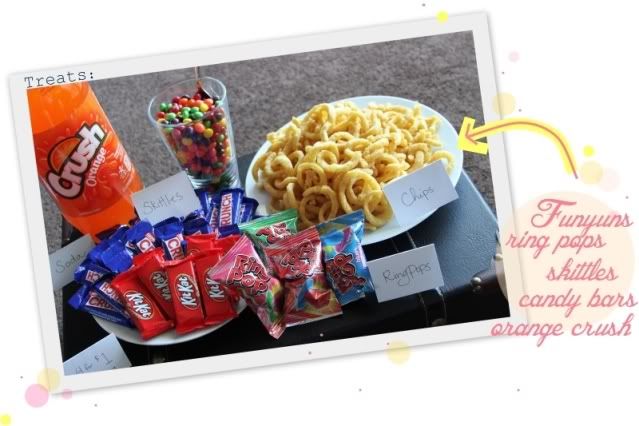 Wanting the night to have a "real" movie theater feel, I made up these little movie tickets and fake money. It took seconds to make them on the computer and the boys LOVED IT!!!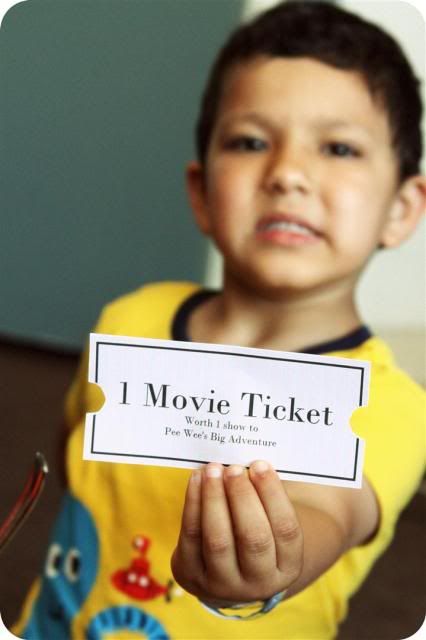 I put Calvin in charge of ticket sales, which again he LOVED. It's kinda hard to see, but the wall has the prices to get in. Adults were $1.oo and Children were $3.oo
Mr. Sonboul and I laughed so hard at this and the reactions of the boys and Spence (who was spending the night). I told them "the Adults always have to pay more and it was only fair they pay more this time". lol
Here he is letting everyone in.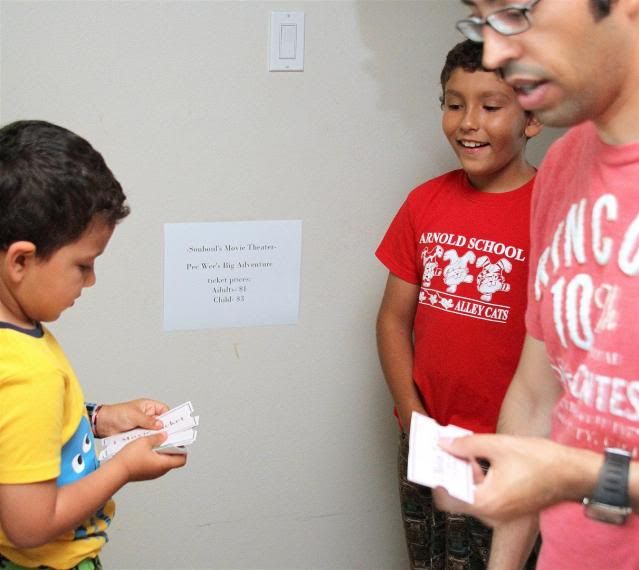 Bradley loved being in charge of his own money and being able to buy his own treats. Calvin thought working with tongs was super cool. He took the job very serious... I think he just loved collecting all the money.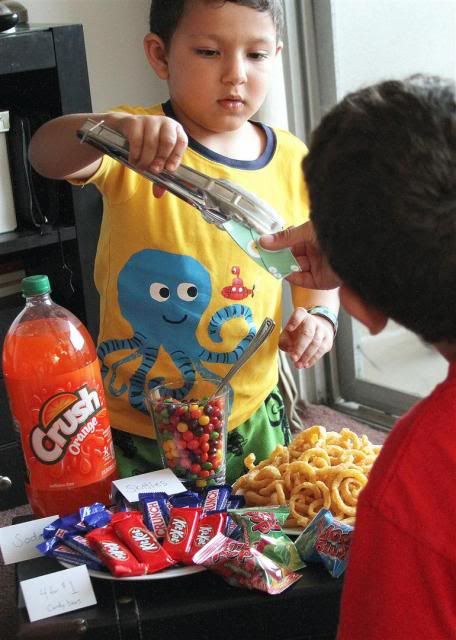 It was a simple idea that turned into magic (which is always my goal). We watched Pee Wee's Big Adventure. We have a summer list of movies from our childhood/80's and early 90's. I'll blog more about that some time soon.
I hope you try this movie night with the kids. It's a blast!