Hello my friends,
Do you love a pop of color? Because I sure do!
My adorable niece Mariah is pack with personality and LOVES to talk. If you know me well, you'll know that this kind of personality is so welcomed by me.
When making layouts, I always want the colors and pattern papers to help tell the story. So naturally I picked watermelon red, a touch of hot pink, sunny yellow, all shades of tan to neutralize the colors, and a smidgen of orange. These colors together...say "Bright and Happy", just like my sweet niece.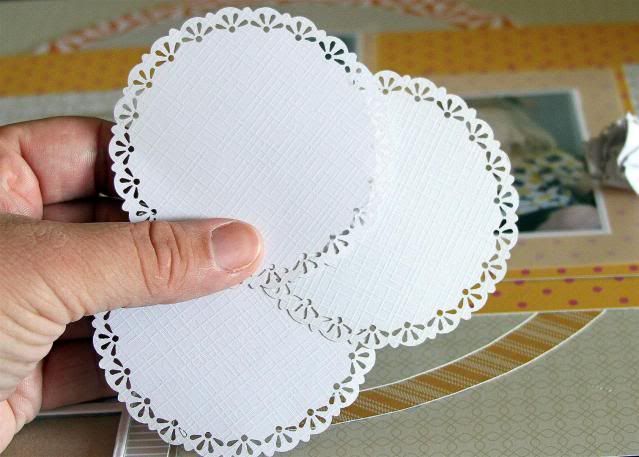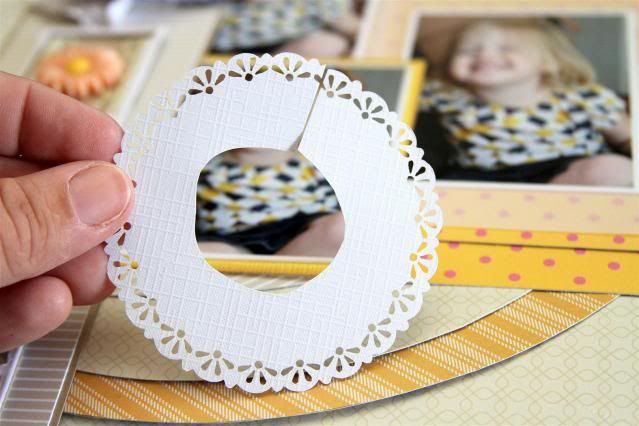 The lace flower is really easy to make.
1) Smash the middle of the first doily and glue it down
2) Cut out the middle of doily #2 so when gathering it in the middle, the size becomes less.
3) Repeat step 2, but cut the middle of the whole bigger, so it's smaller when gathered together.
4) Top it with something pretty.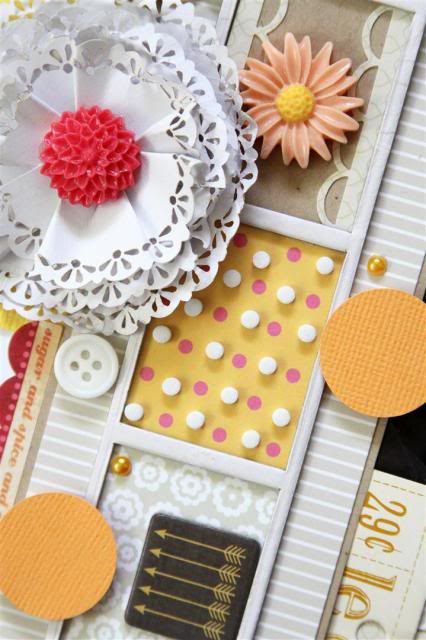 It's fast and simply and super cheap to make.
Check out how
Liz
used these colors in fashion. So darn gorgeous and purkey! Oh she is doing a give away too.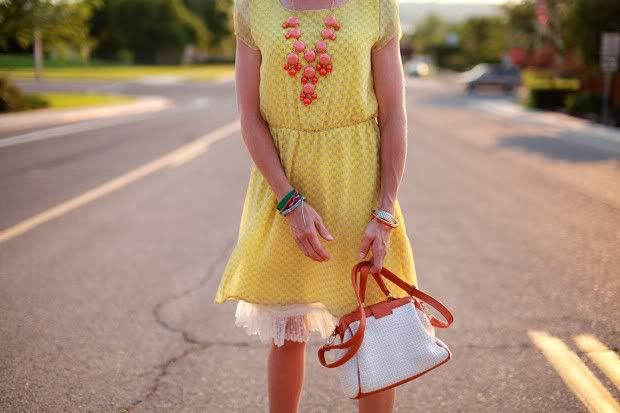 So give it a try and make/wear something happy today.