yeah... I had time to scrap the photos.
I really love this
challenge
and you should try it on the 12th of April.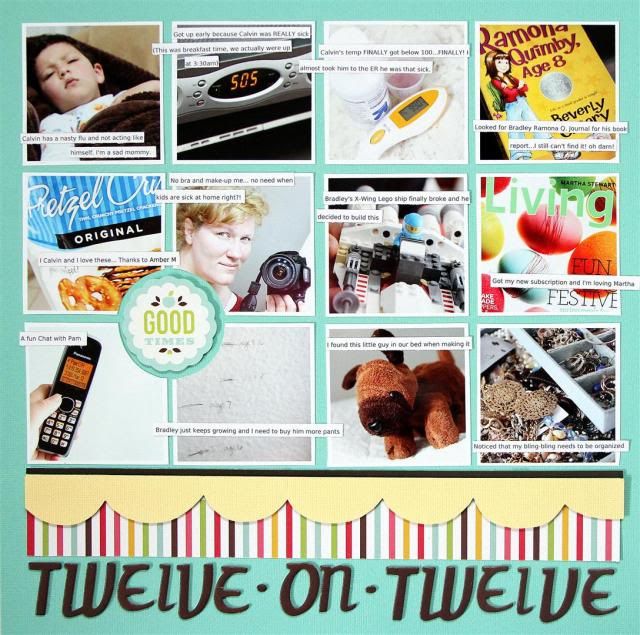 Whenever I have this many photos, I like to either layer like wild or keep it really clean.
I hope you play along on this coming 12th. It's so fun and a great theme for a layout.
Right now, I'm becoming more and more obsessed with pleated skirts. I just bought one and it's kelly green. beat...beat... my heart is happy.