I've been on
American Crafts
for over 6 months now and I'm so loving it. I was asked to help with a blog hop, for a
Scor-Pal
buddy up. If you don't have a score board... you really should get one! They do some pretty cool things and makes the cleanest lines and folds. Can you tell I love mine?
Today I made this layout to share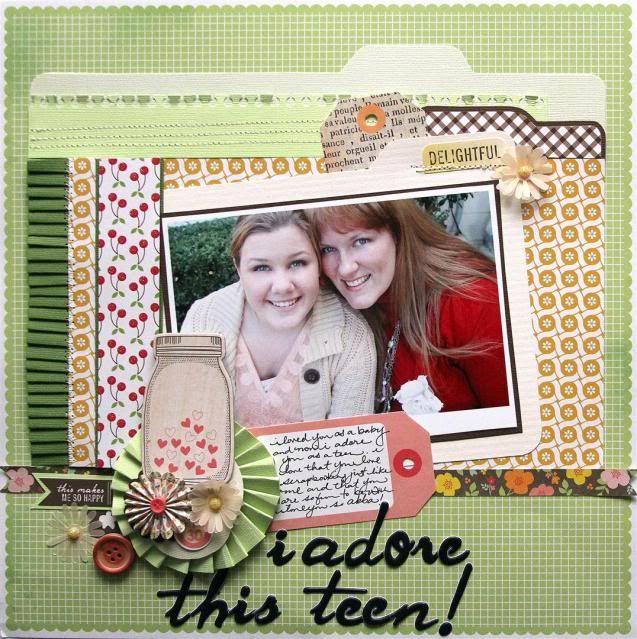 Today I'll show you how to do a simple Pleated fold.
Score every other 1/4 inch and then 1/2 inch. Go back and forth until you reach the end of your 12x12
Then fold back and forth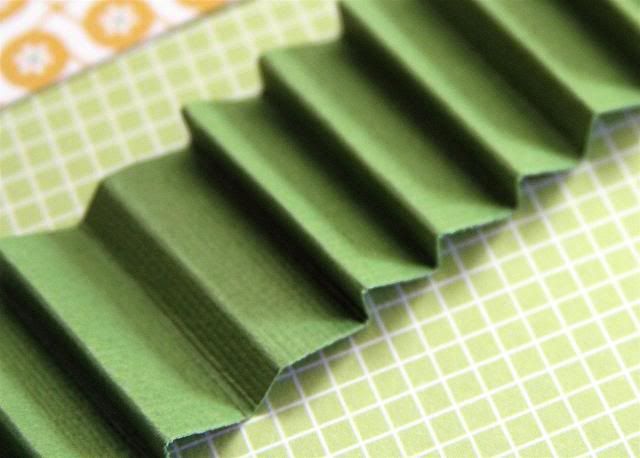 I like to put adhesive on the front and back. This really allows it to stay down. You could also sew it down and save on the adhesive. Just a friendly tip.
Okay, so check this out
You can even pleat in a flat circle. Pretty cool right? who says you have to scrap in a straight line?!
Not this crafty lady! I know that a lot of people have been making these, but next time try it flat.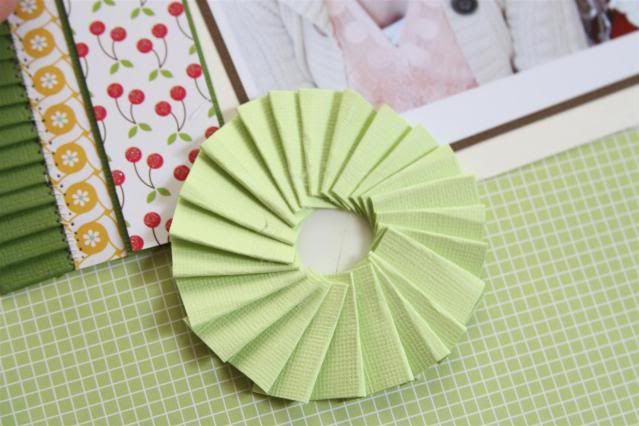 I have fallen in love with Vellum again. When I first started scrapping years ago, vellum was as cool as misting or pleating. Yep- I just showed you my scrapbook age ;)
Anyway, I love vellum and when it's layered from a punch... it's gorg!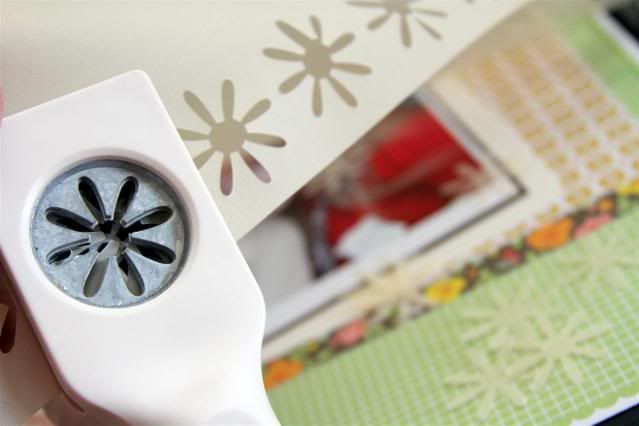 Here they are all layered with a little bling in the middle. Do you see how cute the flat pleated circle can be?!
right?!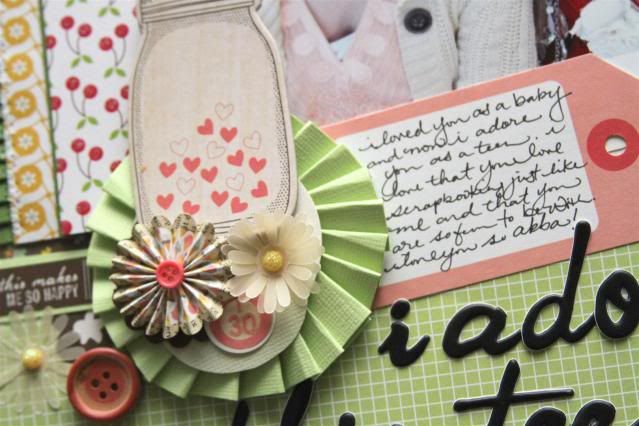 Oh just a couple more things before you go.
1- I used the new Lizzy line. LOVE IT!
2- I'm doing a cute little giveaway on yesterday's post. I do a little fun giveaway every month, just so say thanks to my readers.