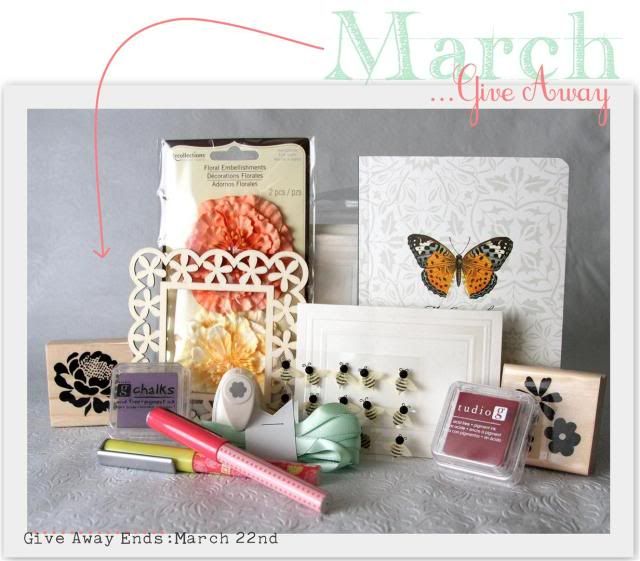 Give away has:
2pens, 2 ink pads, 2 stamps, bees, ribbon, notecards, crafty yet pretty flowers, 1 wooden frame, 1 journal and 1 flower punch
Well hello my bloggie amigos.
It's so nice to see you and thanks for stopping by today. Thing are getting back to normal and so here is this month's give away. The theme is "A little goes a long ways". I love little things. Little stamps, bees, note cars and this cute "not so little" give away can be yours :)
It's simple really... just leave a comment letting me know what "little" thing you love the most.
My favorite little thing is...
Bradley and Calvin's hands. I know that they won't be little for too much longer, so I'm trying to remember to kiss them everyday. Good luck to you all and hey don't forget to follow my blog for more give aways and fun new crafts ------------------------------------------------>
--------------->