I've spent days trying to figure out how to link a Pinterest button to my blog and there was no luck. I mentioned it to Mr. Sonboul "I can't get this darn things to work!" He comes by and in minutes has it working.
THANKS MR. SONBOUL FOR ROCKING MY TECHY WORK! I love the way you whisper HTML to me ;)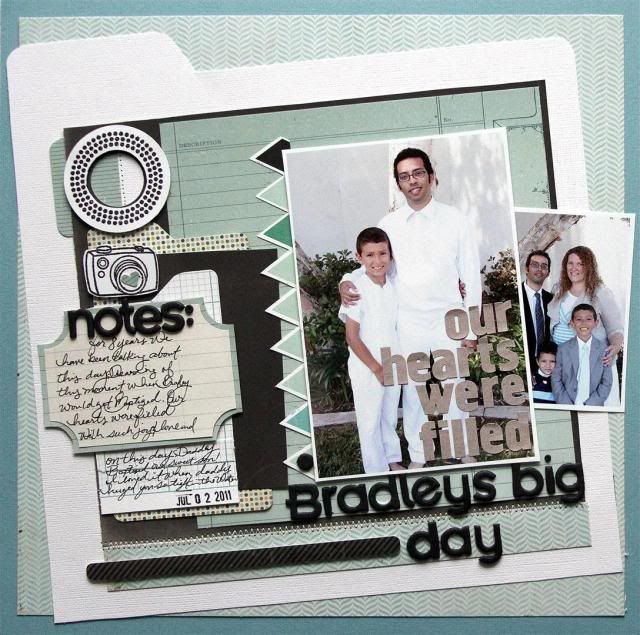 Today's post is short because I'm fighting off the flu and now bronchitis. I think almost everyone is fighting this stuff off this winter. I've seen tons of blogs out there talking about sick kid-os and sadly we are in the same lame boat! Calvin had it first and I got it 2nd. Last night as we put the boys to bed Bradley said "my tummy hurts" OH LLAMA SAVE US FROM WINTER! Anyways, here is a layout I did when I "had" the strength to scrap.
Tomorrow, I'll share how Michelle Duggar and I having something in common. It's funny... you won't want to miss it. Oh and PS. Thanks to everyone that stopped by on Saturday and left a comment. I plan to read them all today. I love comments ya'll!