Every few months I like to try and switch up my scrappy style a little. I know that the editors at scrapbook magazines like it and it keeps scrapbooking fun for me. Over this past 2 weeks I've been scrapbooking for myself a lot (which is a breath of fresh air) and I'm digging on what I've come across. I've been finding big inspiration from
Stephanie Dagan
and her bright take on pattern papers and tags. I'm in LOVE with TAGS! There are so many
tag punches
out there and I want to buy them all ;)
Anyways, I sat down with my
Studio Calico Nov kit
the other day and I came up with this fall layout.
Notice the tags? Plus I've been trying to keep it clean with texture. I wove this paper and I love the fall look it has. I know that a fall layout on my blog is kinda out of season, but I loved these photos and wanted to make sure that I scrapped them.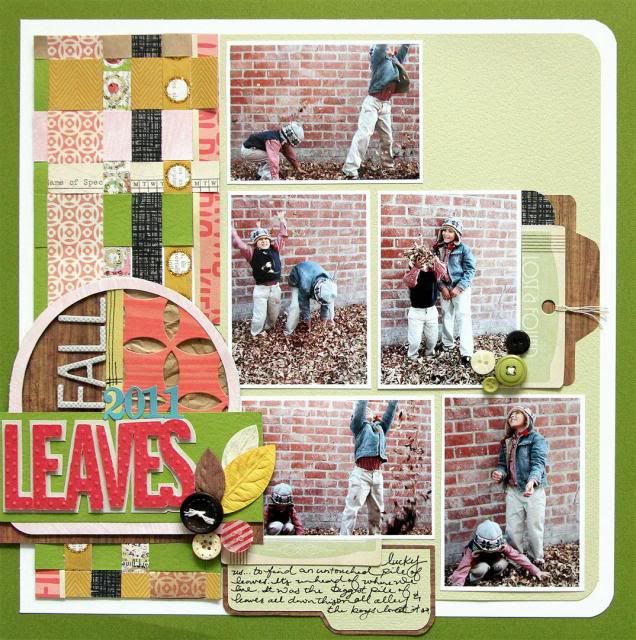 So there it is, the new scrappy me :)
What do you think?

P to the S- I'll be back next week for my Weight Loss Wednesdays. Just so you know.