In the scrapbook world alphabet letters are like the chocolate sauce on ice cream and the embellishments are the sprinkles. Without them ice cream and scrapbooking just aren't as much fun.
Being that I love letter stickers so much I thought I would do a fast tutorial on them. It cost almost nothing and all you need are your letters, scissors and colored cardstock scraps.


Then add them to your layout. I backed mine with foam tape and placed them onto a word bubble, because it's oh so cute! And here is the layout: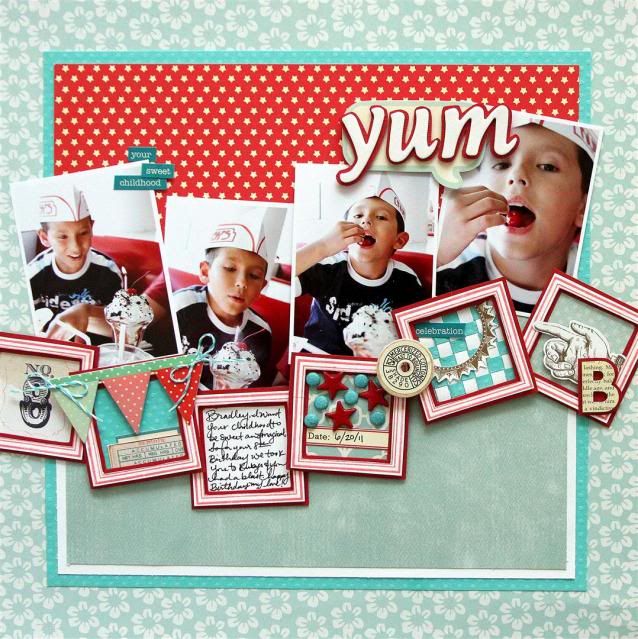 I just love aqua blue, a crisp white and cherry red together. It's so vintage looking and it went well with these photos of Bradley (on his 8th birthday-dinner at Ruby's). Last here is a close up of all the photos.