Because of the summer box, I picked up 2 of these model airplane sets. I thought they would be really fun for the boys to build. After Bradley picked his and we started to assemble it, holy smokes... these where not a walk in the park. There were so many pieces and terrible instructions. So, With my hot glue gun in hand and Bradley by my side... we did our best to make this plane.
haha after we were done, there were many extra piece left over. However, the plan "LOOKED" completed so we called it painting time.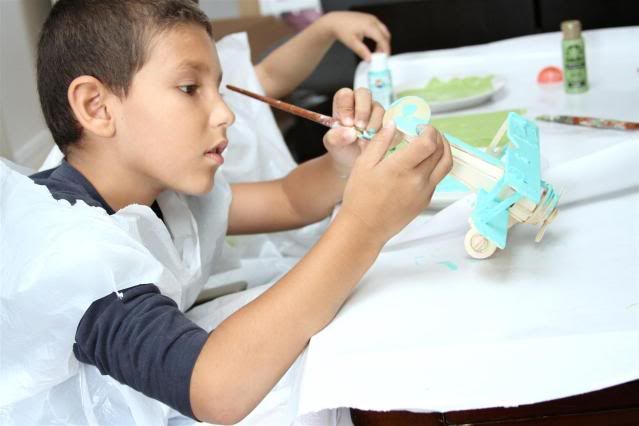 Bradley picked his Favorite colors and went to work. Being that this would be hanging in his room, I made sure he took his time and made it looks nice. Oh and if you are ever in the need of a quick art poncho, use a trash bag and cut 3 holes in it. One for the head and two for the arms.
Here is the finished plane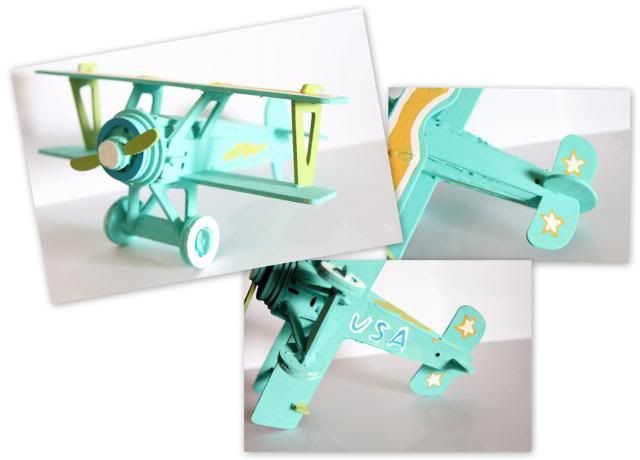 Total coat of this project:
Plane- $1.00
Paint- $3.00