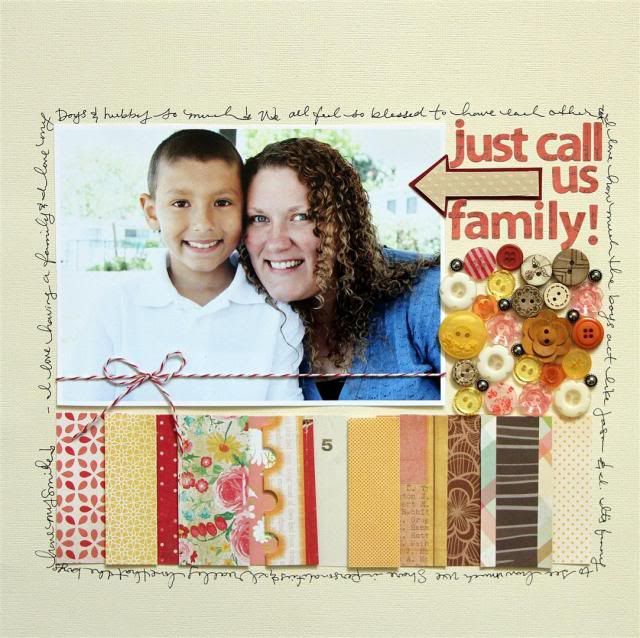 I have been collecting buttons from a young age. I'm not sure why, but I just have. I think it's because they all look so different and their shapes and sizes are so fun to look at. I can remember taking buttons from my moms sewing button jar... which was an old large glass mayonnaise jar.
At the last Winter CHA show, Crate Paper gave buttons a face lift. They designed these cute buttons (that I used for my layout) and I'm sooo in love with them. Now because of them, many scrapbooking companies are taking a better interest in buttons and are making many more cute buttons for ME to play with. lol I say it as if they had me in mind :)
Here is a close up of the buttons from Crate Paper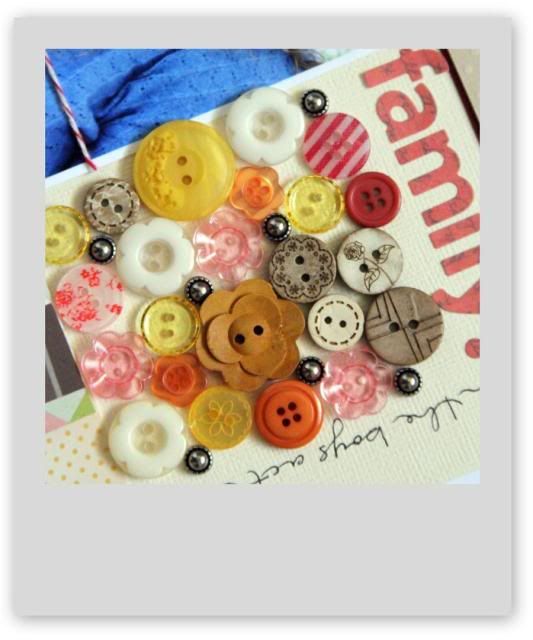 Another Company I love that makes delightful buttons is American crafts. I heart those suckers!!! Here are my top Favorite Company buttons.
In fact here is a layout I did a while back with more buttons on it. Buttons are so playful on a layout and I love how they can add just the right amount of color. I like to think of them as "little dots of color".
Well, that's it for today. Thanks for visiting and I hope you are inspired to use buttons on your next layout.