Our summer so far has been fantastic! It's been filled with everyday fun and a clean home.
Yesterday on 7/11 we visited Seven Eleven. They were giving away free Slurpee's to everyone to celebrate the date. The boys just love it because they had a new flavor.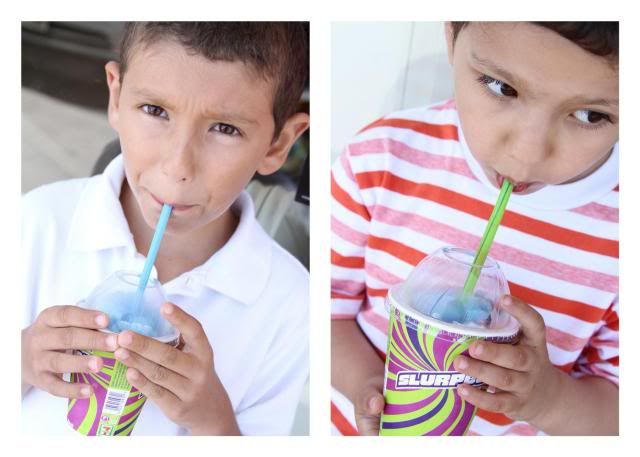 So far our summer check list is coming along GREAT!
This week we plan to check off
-Watch all the Harry Potter Movies (We start on Monday and we have now watch 2)
-Go to the beach (this is will happen tomorrow)
-Visit the Huntington Botanical Gardens (Friday)
-1 Date with Jason (go on a bike ride to dinner)
-Jump in a bounce House (Saturday at a party)
Oh yes... We LOVE you Summer!