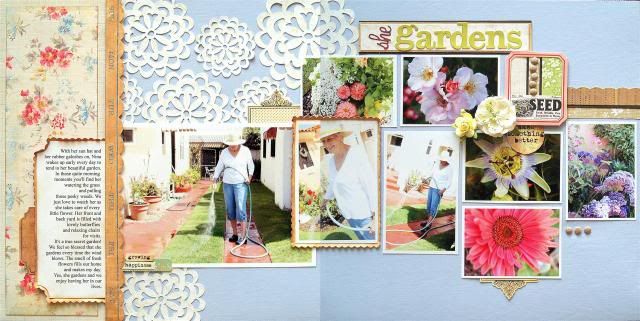 Here is the second layout in the new flower issue by CK (Make sure to leave a comment on Yesterday's post for the give away).
This layout is about my mom and dad's beautiful neighbor Nina. She has the most amazing garden and you can find her tending to it every Saturday morning. She is the cutest thing in her little sun hat and rubber galoshes.
I did a lot of layering on this layout and used GCD Studios, Crate Paper, and a little Webster's Page/Prima. It was fun doing a girlie page and it makes me long for a daughter :)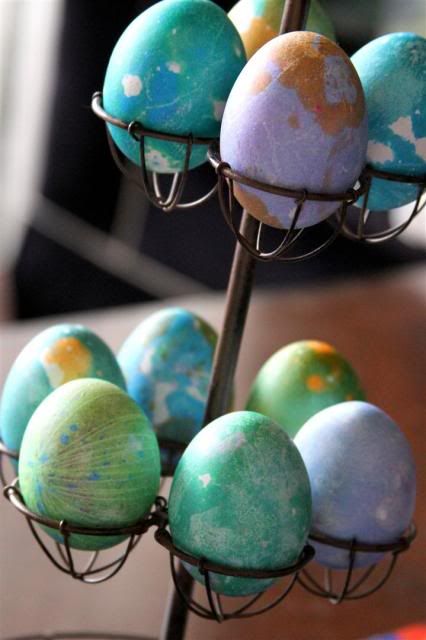 One last thing.
I guess this is a little silly to post this photo, but I just love how our Easter eggs turned out this year. We got a little arty with them and added oil to the dye. It was really neat to see how they would turn out.
~H