Hey girls,
I have another give away for you and this time it's for Creating Keepsakes Special issue on flowers. I was asked to create two layouts for this issue and funny enough, one of the
assignments was titled "masculine flowers on a page". This is because I have two boys and am known for being a boy scrapper :) I took the assignment happily and made this layout
It's about my good friend Bryce.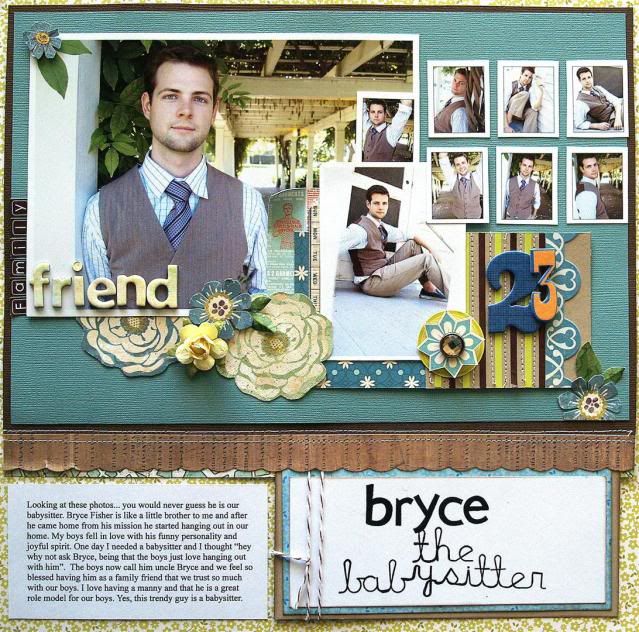 I have one more layout in this issue, but I'll post about that tomorrow. This issue is loading with delightful flower ideas, so if you love flowers.... this is meant for you!
Here is a little sneak peek
Also the winner will receive this from me
The new Fun House flower from GCD Studios.
Please make sure to check back if you leave a comment. Good luck everyone!