Calvin definitely got my wild loud personality. He loves to tease and push everyone's buttons. Luckily when I turned 16, I learned to keep the wild side under control and could respect other's space. Calvin is still learning this lesson and love...LOVES to push buttons. I often have to remind him to slow down and "shh... you don't need to talk so loud, I'm right here".
Jason, is a quiet book reader who loves to take it slow and does things right the first time. He is always respectful of others homes/space and has been this way from day one. Bradley actually acts a lot... A LOT like Jason.
The other day while we were out, Calvin and Jason sat next to each other. I was trying to get a nice picture of Jason and as you can see... Calvin is still learning personal space. lol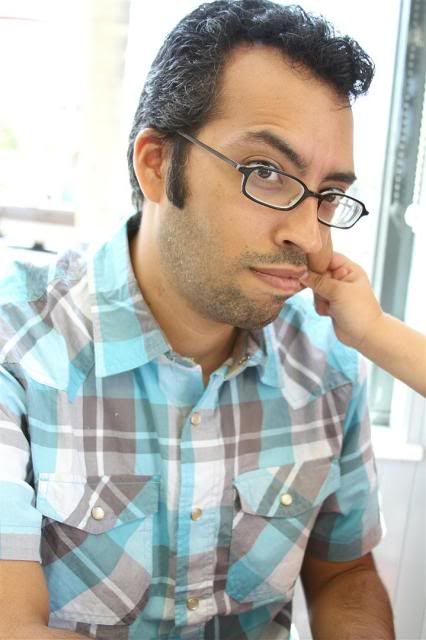 I love my Jason and that he has learned to laugh about this side of Calvin and I. Calvin loves him so much and really loves it when Jason wrestles with him. Seconds later, I took this photo.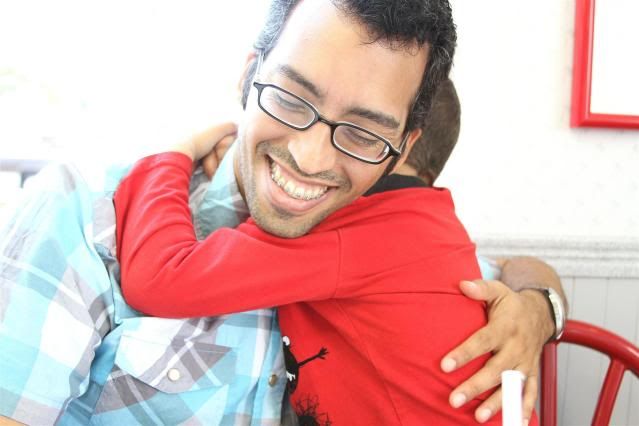 lol You can even see his shirt in this one. Here comes trouble.
Oh and Jason's shirt, he bought that one for me. I thought it looked good on him. Thanks for wearing it babe!
~H