I can honestly say... that these are the words a parent NEVER wants to hear. While getting some stuff done today for work on the computer, Calvin says to me "Mommy, there's a Lego in my nose!"
I did the worst thing possible and freaked out! I said "Are you telling me the truth???". Which is silly because the tears should have been evidence enough. So, I look up his nose and I can't see anything. Calvin is really crying at this point and I call Jason at work and say "I'm heading to the ER" because there's no way I could get it out and he was screaming at this point.
As we're heading out the door to the car, I think "wait... I don't have my camera!". I run back inside and 5 minutes later we are at the hospital.
We get to the ER and I get him checked in. At this time he has totally calmed down. I think he was really crying because my reaction was the WORST EVER! lol
All the nurses were in love with Calvin and he was really enjoying the attention.
10 minutes later, we are in a room and Jason arrives.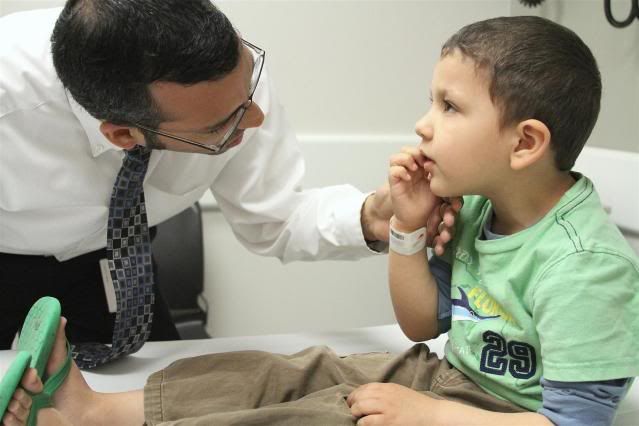 15 minutes later the doctor comes in and looks.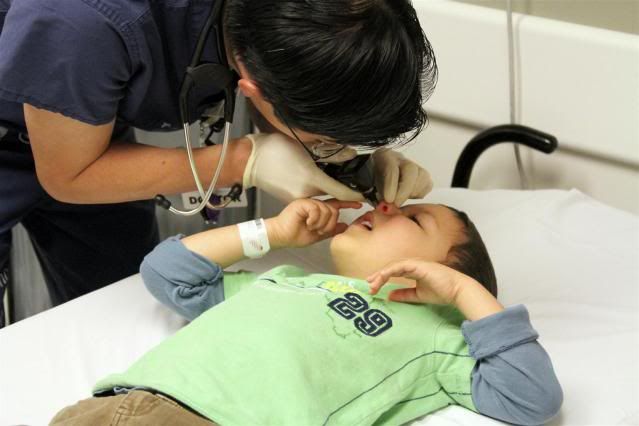 10 minutes later the O.R. (operation Doctor) comes in and looks (they were trying to decide how to take it out, because it was sooooooo far up there!). Calvin at this point wanted to scratch and pick at it really bad and so Jason rubbed Calvin's back to distract him. Calvin loves having his back scratched and rubbed.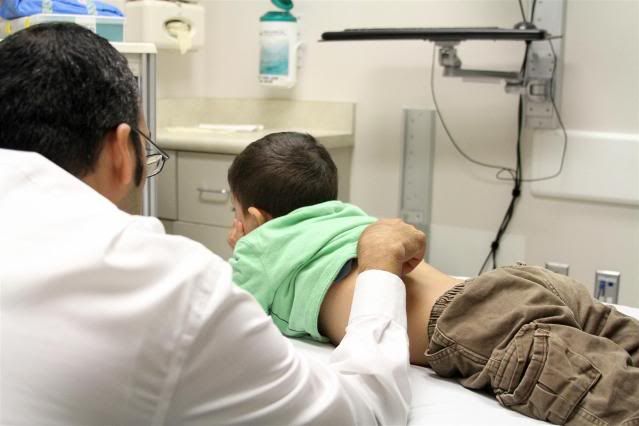 After the doctors talked it over, they wrapped Calvin in a burrito blanket. I'm trying to keep my cool and Jason says "he's going to see it on your face, so calm down!". I'm not going to lie... I was freaking out! Calvin thought being wrapped like a burrito was funny, so he went along with it. I think if he knew that it was to help keep him down... he would have never gone for it!
I pull it together for Calvin and the doctor starts to get it out. Calvin HATED this part and it hurt him really bad, but THANK HEAVENS they got it out through his nose and not through his throat.
This is right after they got it out. His sad little face. I kissed him like crazy and wiped his sad little tears :(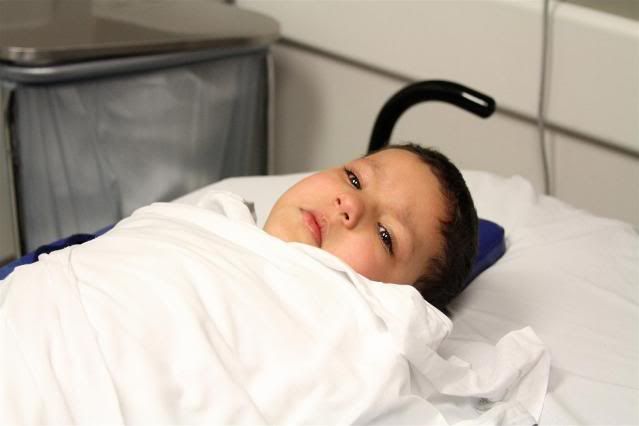 Here is our Hero doctor!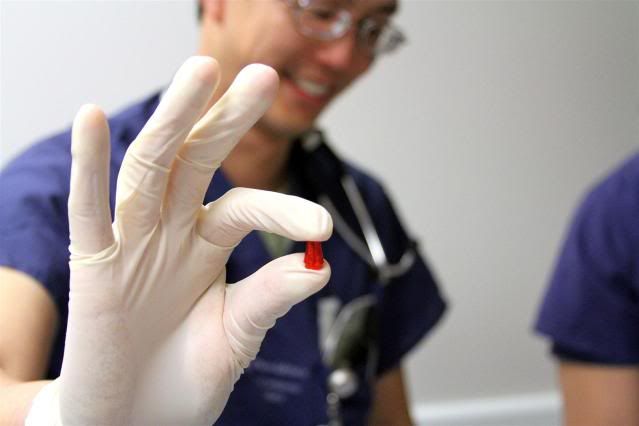 And here is Calvin and hopefully his lesson learned face.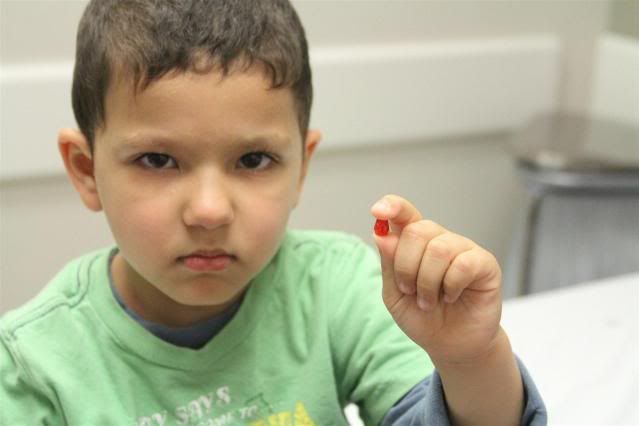 What I learned from this:
I learned to not freak out, because it only makes it worse. I learned that Calvin is 100% just like me and does foolish things. I learned that a tiny tiny Lego can go from 25 cents to a $100 Copay at the ER . Last, I knew I loved every part of Calvin, but now... I REALLY love Calvin's little nose!
Calvin, pretty please don't ever do this again! I love you and your little nose so much
~Mommy