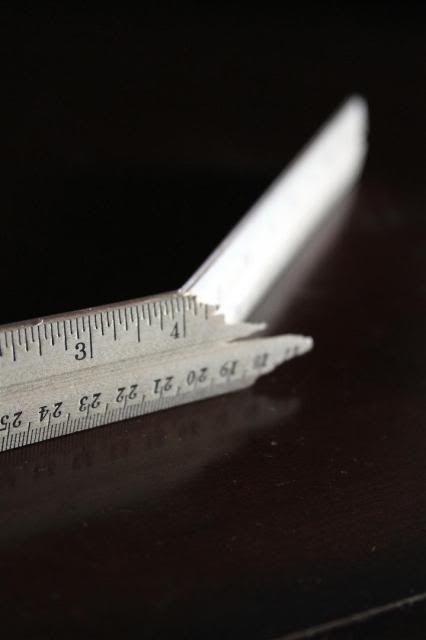 Last week Bradley gets into the car after school and his teacher walked up to the window and said
Teacher:
"I don't know what got into Bradley, but he broke his ruler over his knee...almost like a karate move".
Me:
(I look back at Bradley in a puzzled face) is that true? (I think for a second and remember what we watched for family movie night) Oh, I think I know why he did this. I'll take care of this and he will replace your ruler with a new one"
We drive away...
Me:
"Bradley, why did you break that ruler?"
Bradley:
"I was just practicing my moves, so I'm ready for any bad guys and then it just broke. I didn't mean to break it. I will clean my room to earn the money to replace it mommy".
Back story...
The night before, we let Bradley and Calvin watch Disney's The Sorcerer's Apprentice. The boys loved it and loved all the action scenes. They went to bed acting out all their favorite parts from the movie. We said good night and I didn't even think that this could come back in a bad way.
So, needless to say...Bradley earned the money needed, I got a clean room out of it, his teacher got two new rulers (he bought her an extra one to really say sorry), he practiced his writing and wrote her a sorry letter, and Bradley learned to not practice fighting moves in class or on the playground.
When I told Jason about this, we just laughed. Oh parenting... you're so fun!