Hey all!
Yesterday was Crazy Hair Day for Bradley at his school and well...I never do a 1/2 job. I talked it over with Bradley and he was totally in when I said "WE SHOULD SHAVE YOUR HEAD LIKE AN OLD MAN!" He started laughing and said... "LETS DO IT!".
So the night before school, we shaved his head and we all had a good laugh. I then took off to buy him a cane, suspenders and some cute argyle socks. The next morning, I got him all dressed up. He looked so good! I told him to slouch his back like an old man and to tell people "I hurt my back in the war".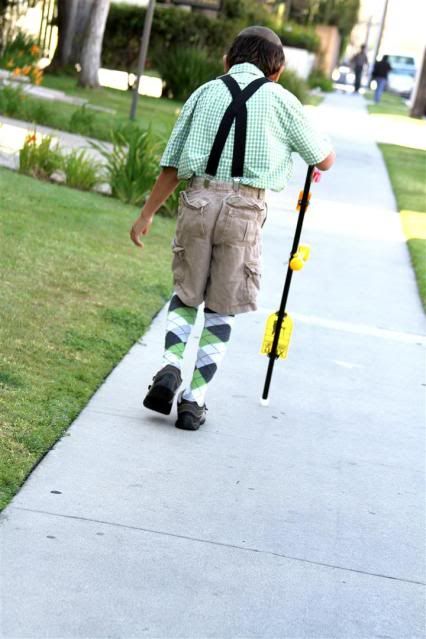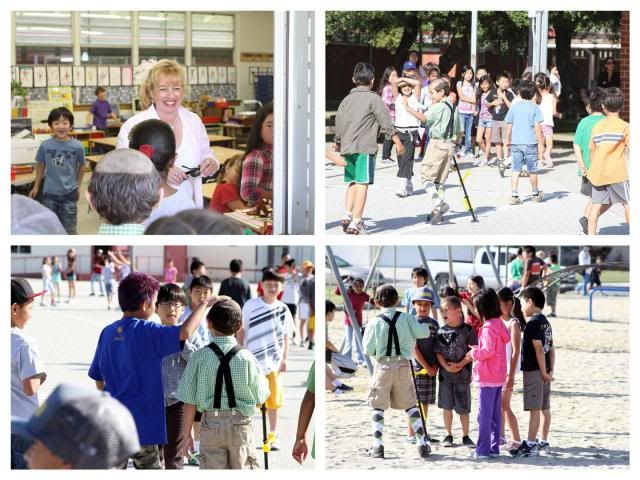 About 20 minutes before the bell rang, we walked onto the play ground and EVERYONE LOVED IT! Some people in the main office thought it was a wig, some kids touched his head, some kids said "that's awesome Bradley" and everyone else thought it was so funny! Although... there was one little girl who looked SO confused lol.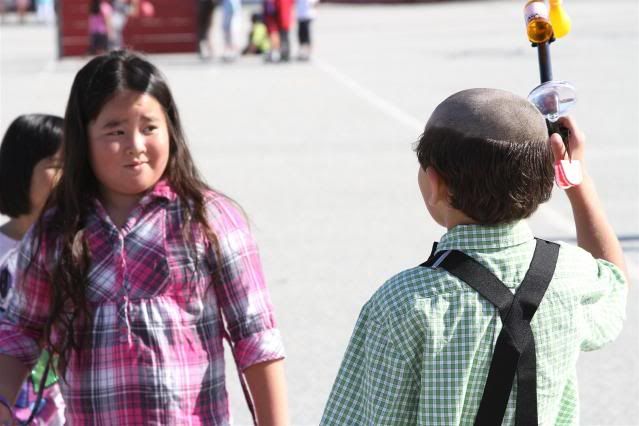 She is in Bradley class and by the end of the day she finally warmed up to his crazy hair.
When I picked Bradley up from school, I asked him how the day went and he said "I couldn't walk anywhere today without the kids staring at me (lol). When I was on the play ground I really couldn't play, because all the kid wanted to touch my bold head".
Yep... The Sonboul's go above and beyond! Most kids came to school with messy bed heads, a few crazy ponytails, and a few heads had a crazy colors sprayed on.... wusses!
Someday Bradley, you'll come across this post and you'll remember how crazy Mommy is. You'll remember how important it is to laugh and that hair can just grow back ;). I love you and this is one of my favorite things we do.
Remember last years???
lol
Thanks for being a fun kid!