Yesterday we celebrated Jason/"dabby's" birthday.
(I'll explain "dabby" later).
Poor Jason had to WORK and GO TO SCHOOL on his birthday. I'm sure by now, you all know that birthdays are a BIG deal for me. It was a bummer that he wasn't all ours on the 10th.
We/I do have a back up plan though. We are going to really celebrate him on this coming Saturday :)
Anyways, I'm sure by now you also all know about our "Breakfast in bed tradition". He leaves for work early, so it was a yummy breakfast on the go. SO LAME!
Bradley doesn't have school today (the next day), so I let him and Calvin stay up until Jason got home (which was really late! They normally go to be at 7:30pm everyday).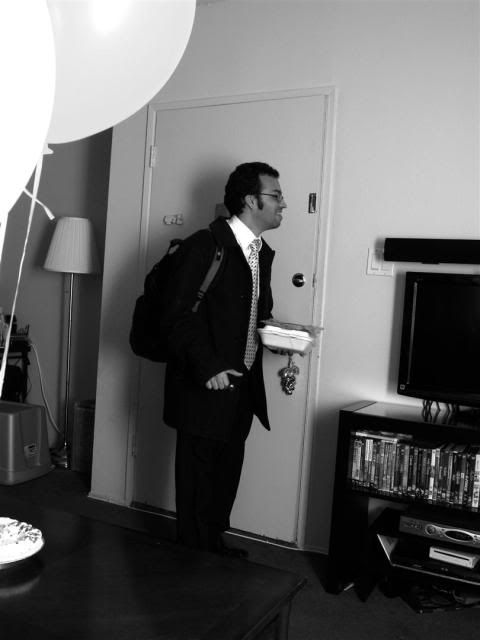 When he got home... he was really surprised. We had some pretty balloons and this YUMMY pie. We are not big on cake and pie makes up for it. because it's delicious!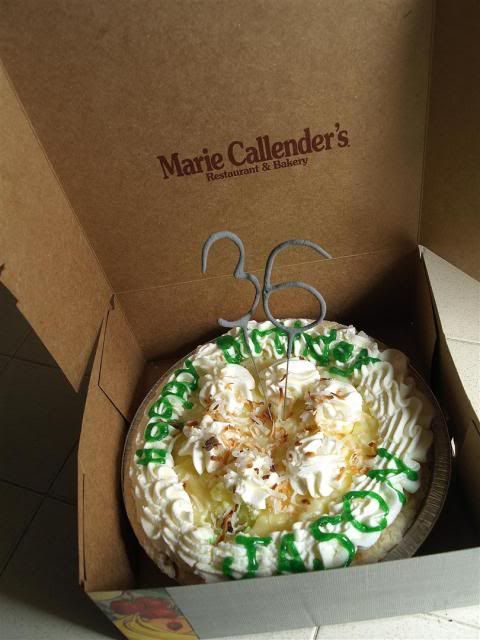 I found these amazing numbers and once I lit them, the party really got started. I love these so much that I bought Bradley # 8 and Calvin #5, so I'll have it for them on their birthdays next year. I told you I love birthdays! They are about $1.99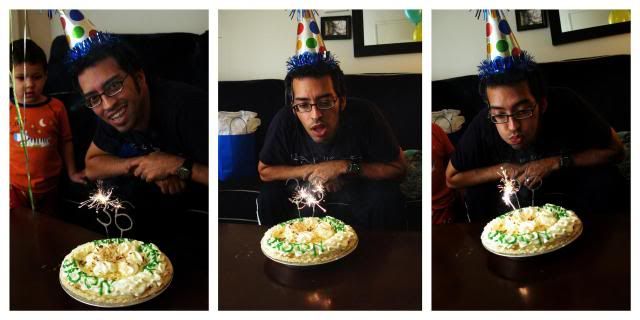 PS lighting them inside can be a little bad. lol there is a lot of smoke. come on...there sparklers... why didn't I think that through?! oh well :)
Bradley gave him this cute card he made all by himself... notice "dabby"?
(heads up- if you like green the church is discontinuing the color in leather.
They are on the way to him,because you can only order that color over the phone.)
HAPPY BIRTHDAY DABBY... WE LOVE YOU! AND I STILL THINK YOU'RE HOT ;)