Hey everyone and thanks for stopping by and playing along with the Autumn blog hop for
Crate Paper!


I decided to do something different for my little tag. It's about 3X5 inch in size and it has a little cute pocket on it. I could never just pick one thing I'm grateful for, because my life has been sooo BLESSED and filled with love.
I made a simple gift envelope and used Crate Paper's ADORABLE fabric Brads. I love brads so much... lol maybe it's why I named my son Bradley ;)
I decorate the main part of the tag with a small fall tree and colorful leaves, and then added more embellishments. I love to add way to much crap on my projects! Can you tell?!
And here is the finished look
I printed out very small photos of all the things I'm grateful for just because it's different and placed them lovingly in the small envelope.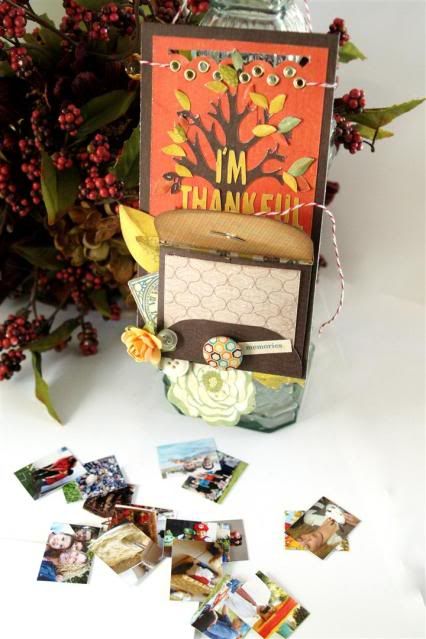 I hope you love this idea and it inspires you to use more envelops on your projects. It's a great way to add more room for photos.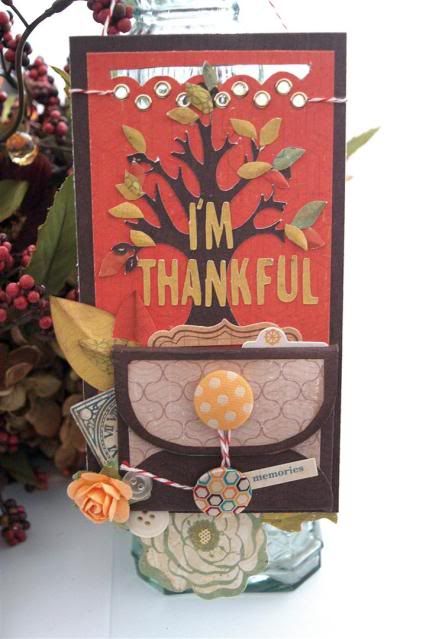 Things I'm grateful for:
My family
My handsome boys
Colorful leaves
Birthdays
My fun hubby letting me take a million photos ALL THE TIME!
Our Savior
Christmas
Medicine to make me better when I get Bronchitis every winter
Nana's love for my boys
Pappy taking time and playing with my boys and making their life special
Spring baby animals
Yummy holiday treats
Water to drink, wash with, and swim in (I LOVE WATER!)
Mash Potatoes (I couldn't live without those)
My life with Jason, Bradley and Calvin and the possibility for new babies