Hello my crafty friends.
Today I have a fun and fast tutorial for you using random papers from Crate Paper's many beautiful collections. I love to mix and match my papers and because Crate's color palettes complement each other, I can match them easily.
Everytime I start my projects I pick my main color from my photos. As you can see from this photo "red" should be my main focus. I decided to use red cardstock and browns and greens for my pattern paper.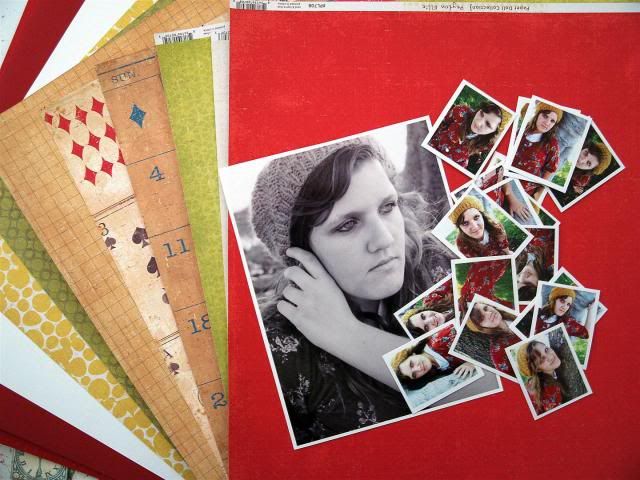 I love little surprises on layouts, so I used my circle punch and sewing machine to create a little pocket for my journaling tag. Simply sew one stright stitch at the tops of the opening and one more at the bottom of the opening. This will keep your journaling tag in place. I stitched my two lines 3 inched apart.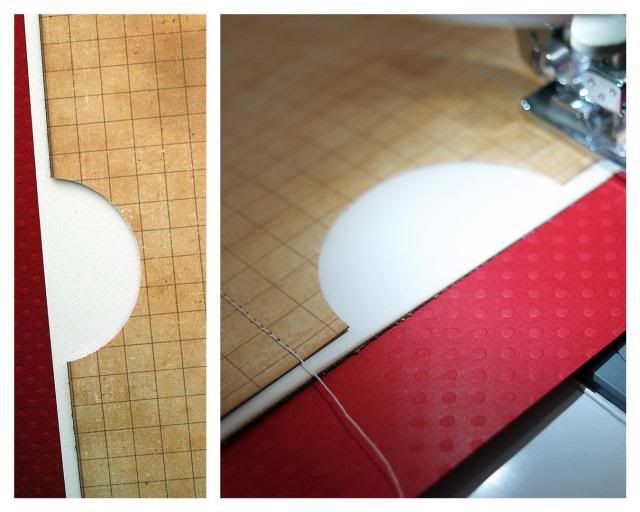 Photos "are my thing" and I love to use a lot of them. To draw focus to my favorite photo of my niece Amber, I turned it into a sepia photo and left all the other small photos in bright colors. I adhered my large 5X7 photo first and then kinda tossed on my many little photos. Think of a wind blowing away a stack of papers as you place them. This will give them a fast layered look.
I inked my edges, added some gold metal detail, string and a girlie bow, and a double butterfly with two mini brads in the center of it. I also tucked in little stickers and little domino tiles just because they are so darn CUTE!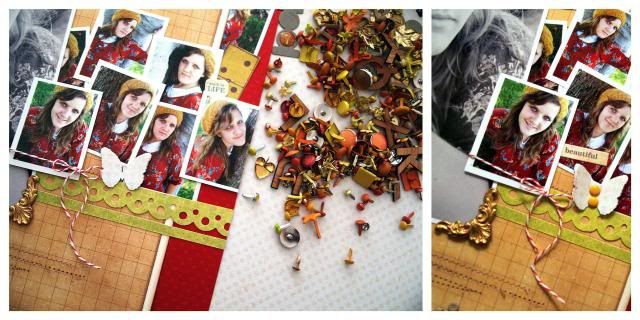 Here is the over all look.
When I name my layouts/titles, I always go with the first thing that pops into my head. So, I title this layout "amber's cute vintage style". Sweet and simple....right?!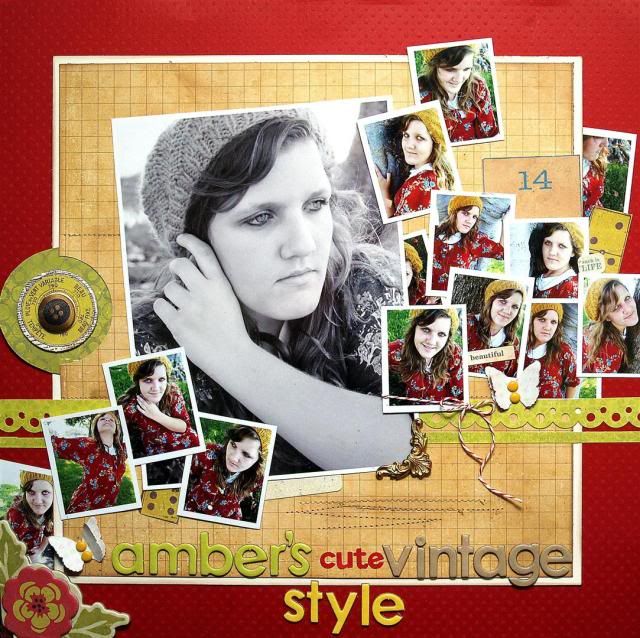 I hope you have fun making little pockets for your journaling tags and projects
~Heidi S.