I'm back home and I survived Scrapfest.
From the moment I got to the airport it was go...go...go!
I grabbed some magazines and waited about 30 mins for the flight.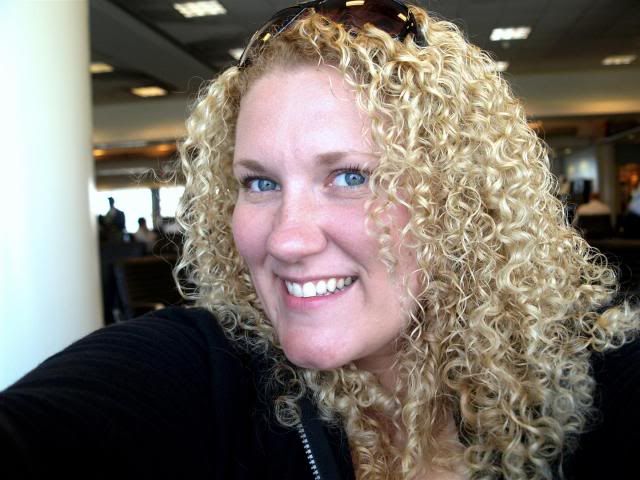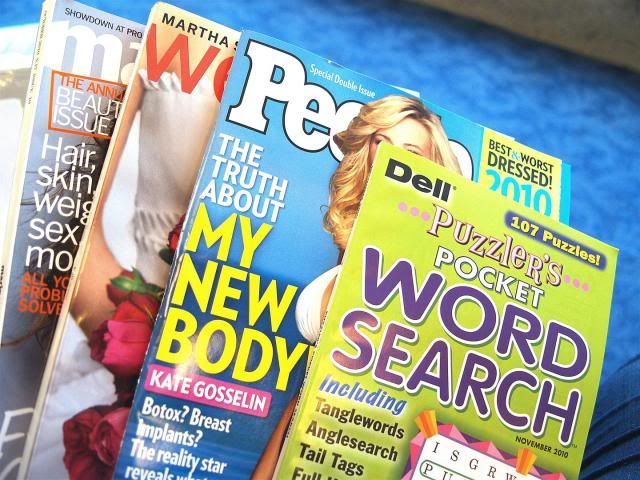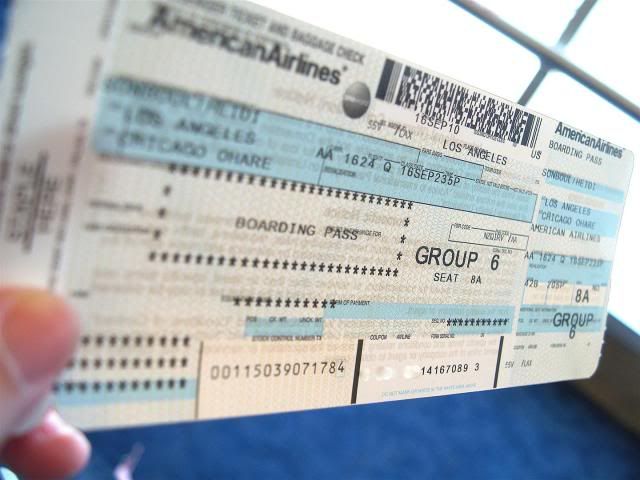 I loved that American Airlines played a movie so I wouldn't focused on the turbulence.
When I landed in Chicago, I stopped in here for food. They got my order wrong 2 times and got my meal for free. lol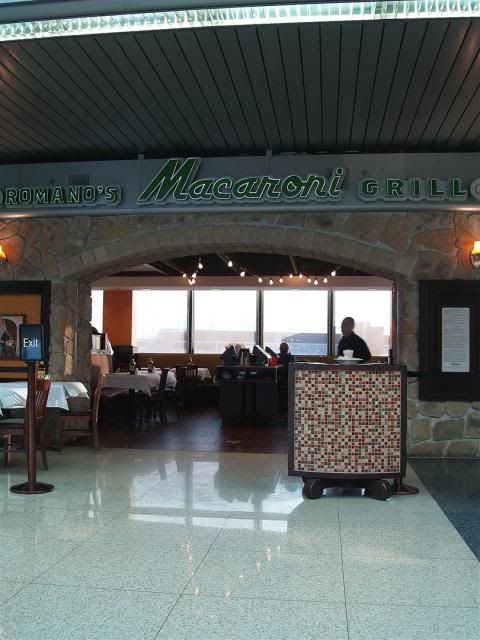 I then hopped on my next little flight(a.k.a...LITTLE PLANE) and flew to Minnesota. I got there crazy late, got my rental car and got to my hotel at 12:30am their time. I was still running can Cali time, so it felt like 10:30pm.
The next morning I woke up at 6am (4am cali time) and got ready. When I got outside it was raining! Thanks to the hotel for having extra umbrella's :)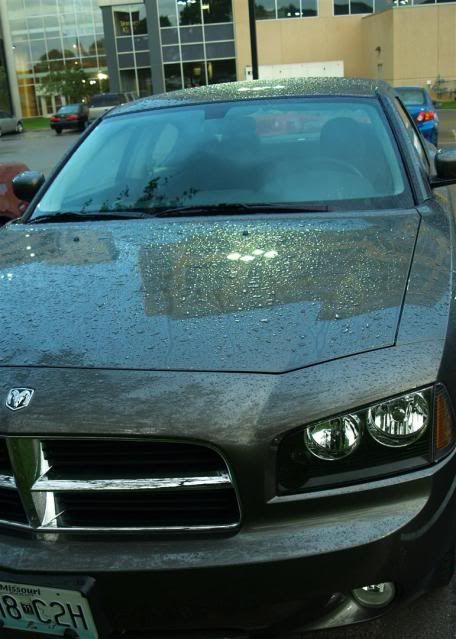 I got to Scrapfest/The Mall of America and started the make and take. It was a crazy day because we didn't have anyone there to help, other then Melody and I. Later in the day two sweet girls offered to help in our booth. Our line was about a 2.5 hour wait. JUST TO MEET Melody and I and to do our Make and Take. The two girls came back the next day and saved us! I gave them the Chipart Tool as a THANKS! So again, "thanks girls for helping out and making the line time shorter"!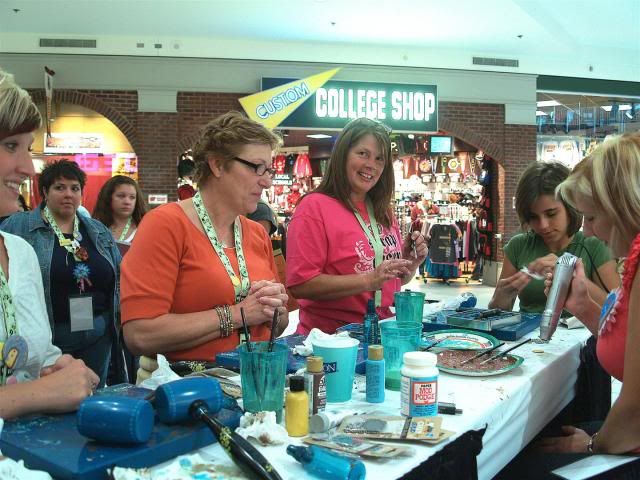 (this photo has one of the helpers behind the table in the pink shirt...holding the heat gun)
My classes went really well and everyone loved the projects, which made me happy.
On Friday night, Melody and I went to Archiver's Eden Prairie Mall and taught a make and take. We had the BEST time with these girls. They were all so sweet and excited to scrap.
While I was in Minnesota, I got to hang out with my phone buddy
Christine M
. She made me laugh a lot and we visited her local scrap store. While there we had this little photo shoot out back. She made fun of me for loving these train tracks in the woods.
Look how blonde our hair is together lol.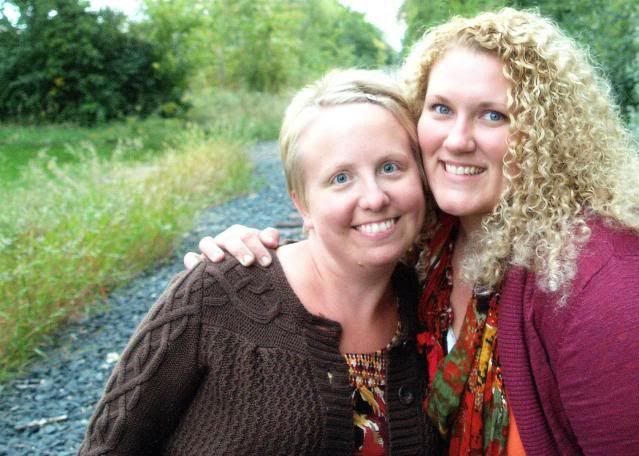 coming home I got up crazy early (2am Cali time) and headed to the airport. There was hardly anyone there at the time.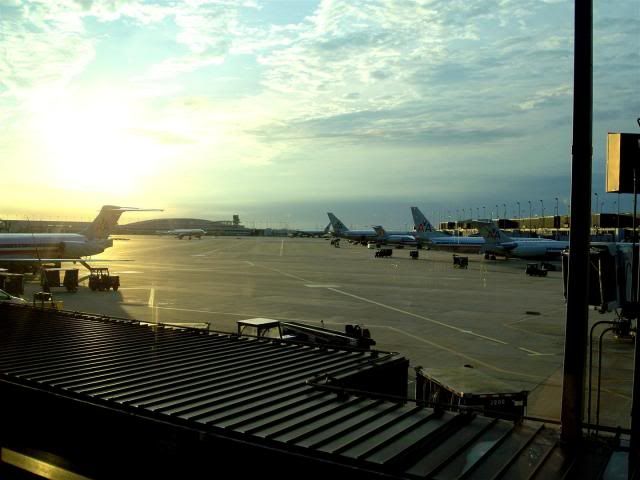 This is what I look like at 2am lol
I had the best time and had altogether 13 hours of sleep over 4 days. I met a
Sweet girl
who opened my door, hung out with lots of friends in the industry, signed my name for fans :), taught 2 classes and 2 make and takes, and took 4 planes to get to and from.
I love my job with GCD Studios and feel so blessed I was asked to go!
But even more so... I was happy to be home with my family again.
~H