A few days ago I was looking in an old folder (on my hard drive) and I found these old photos of my spirited Calvin. Somehow I forgot all about them and wanted to scrapbook them right away.
so I went to work and made this layout: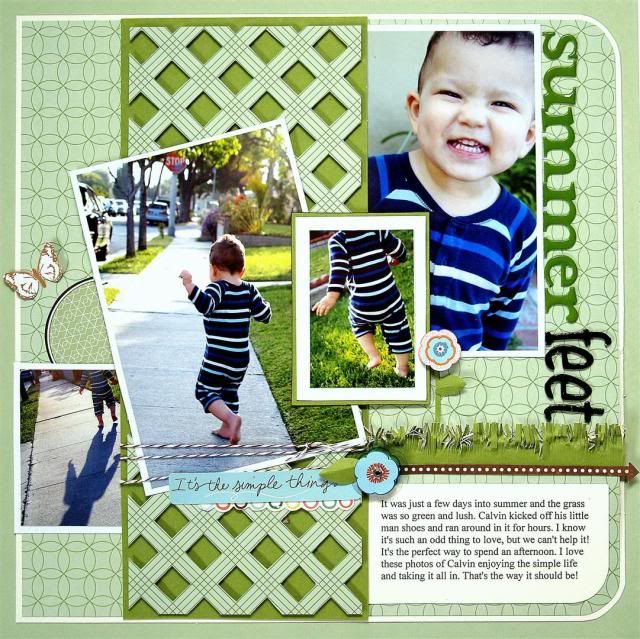 Have you ever lost a photo?
I had a friend once lose ALL her photos on a hard drive and the thought of that makes me so sad. I feel so blessed to have a hubby who teaches me computer "stuff", so that won't happen to our family.
So... BACK UP THOSE PHOTOS PEOPLE!
:)