The day started out with me fighting the wind. I was putting up all the decorations and the "early morning STRONG breeze" didn't help, but after not giving up... the party was ready.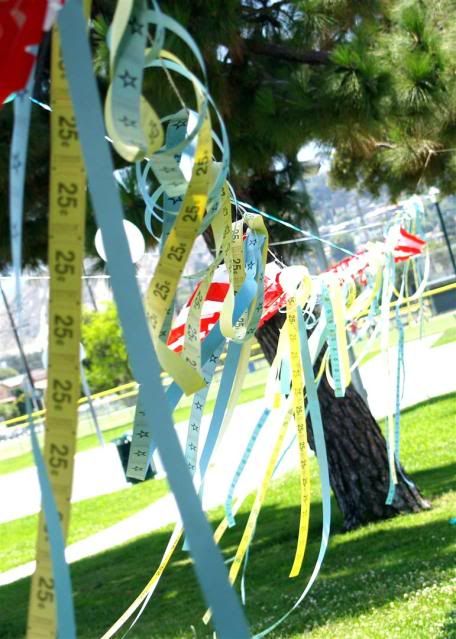 Anyways, I finished the cake on friday night at 10:30pm and at 1pm (on Sat) we started the party. The boys had a great time....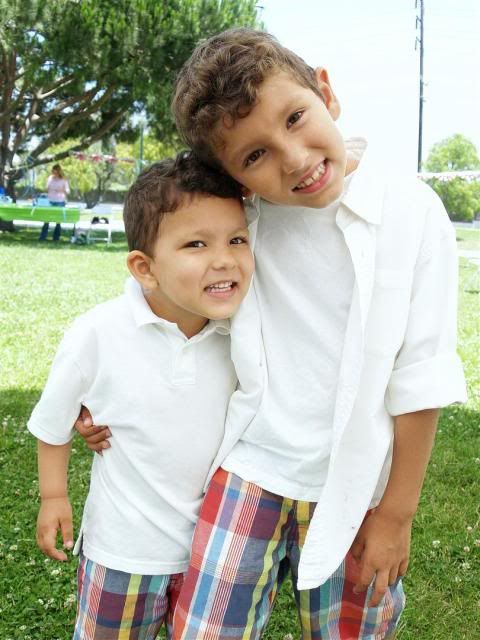 All the boys at the party LOVED the whoopee cushions,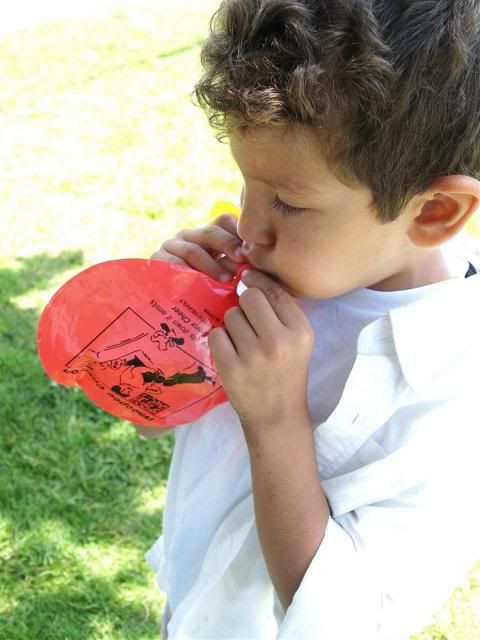 The candy bar ROCKED,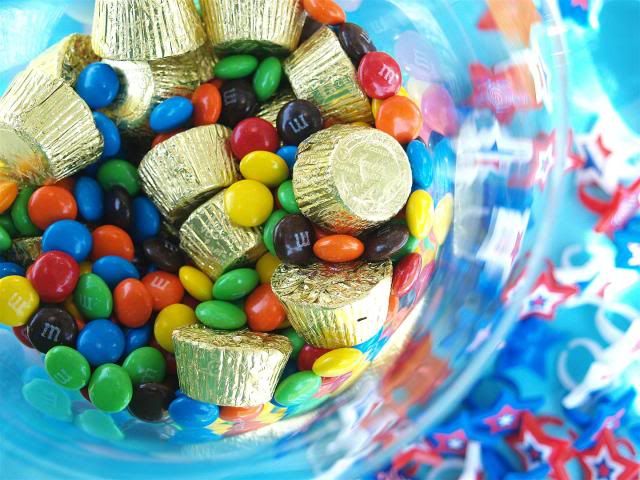 Our guest had a great time,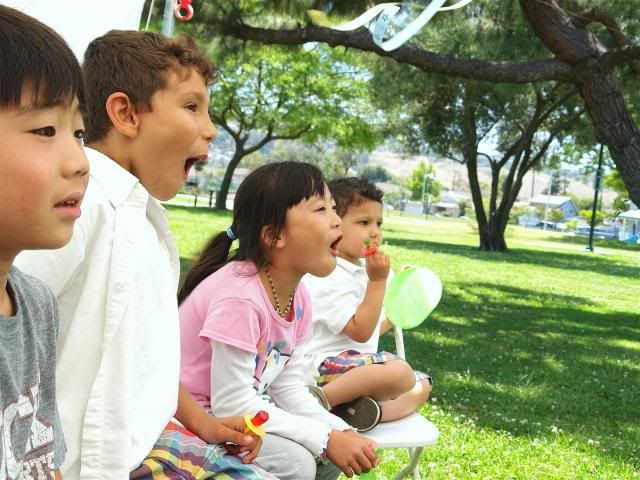 The balloon lady was awesome,
The magician was a little cheesy, but a lot of fun,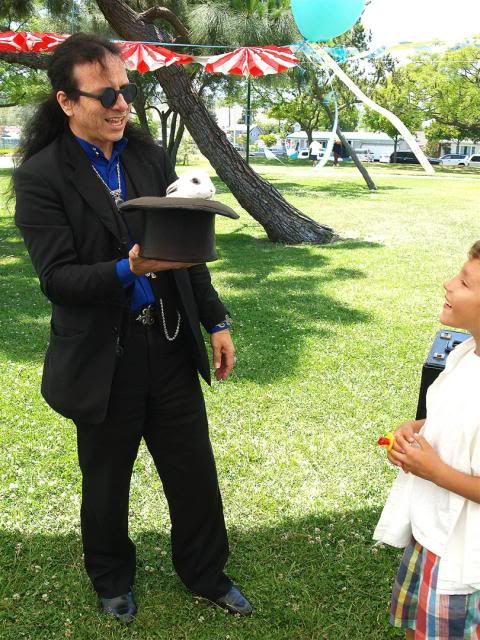 And the cake tuned out great!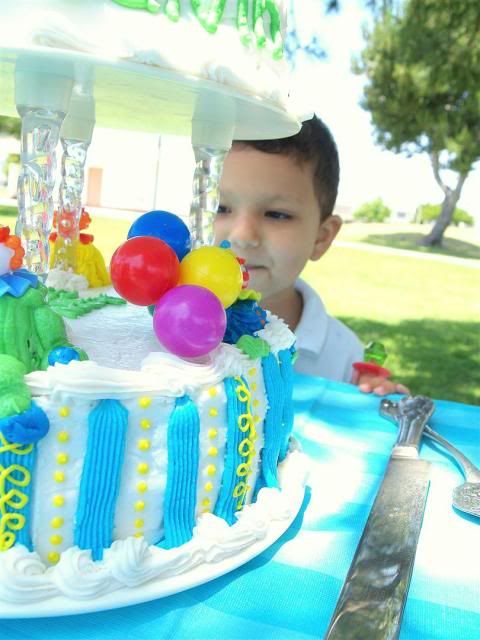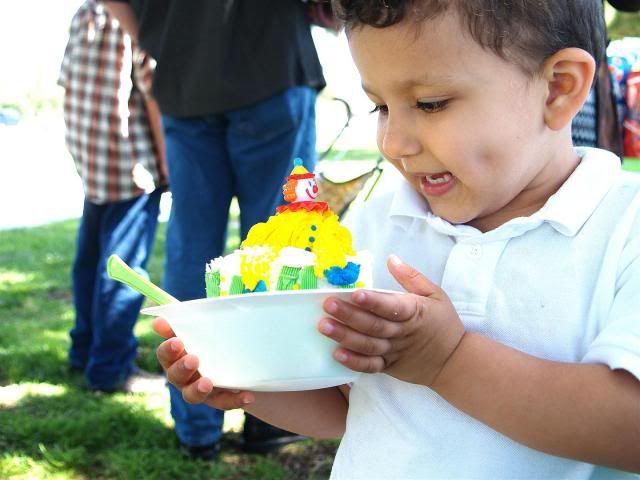 It was a perfect day and worth all the work.
~H