About a month ago I came up with a fun idea for the boys and summer. It's more so to keep them busy and for me to do fun projects with them. I went to the store and bought about $200 worth of arts and crafts, baking stuff, random odd toys, and much more.
Last Sunday, Jason and I sat down and put all of these items in bags and placed a point value on them.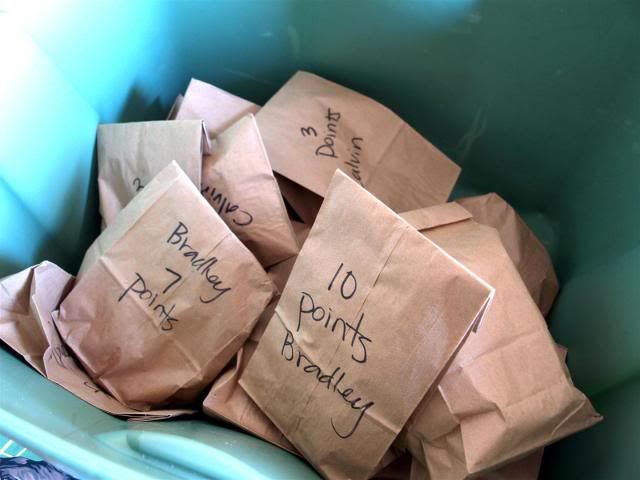 After that was done, we ( Jason made it look pretty) created a chore chart and ways they can earn points.
We started the "Summer Box" this past Tuesday and it was a big hit with the boys. Well at least it was, until Bradley opened the bird house bag lol....
Bradley: "WHAT?... I wasted 5 points on a bird house?!"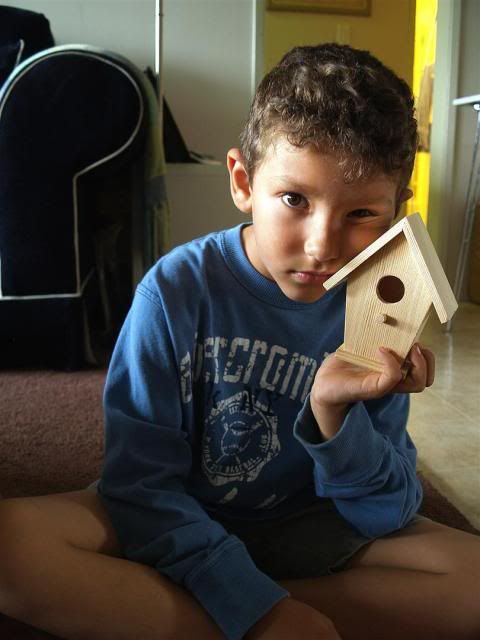 I told him we were going to paint it and that cheered him up some. Then Calvin opened his bag and...
Bradley said: "ha, at least I didn't get a little towel like Calvin (in a teasing voice)!"
Me: "He gets to make a wash puppet out of it."
Bradley: oh man! can we trade?
It's funny how bummed he was over the bird house.
Anyways, so everyday they have a choice. They can use their points or save them. I'll post pics later of the bird house and the wash puppets. In the box there are some bags that have BIG point values and same with little and there are many fun date night tickets with mommy and daddy. I can't wait for them to pull one of those :)
If you have free time before summer really gets started, do this and you and your kids will love it!
~H