the morning time.
I love opening the blinds and letting the fresh air in. I love seeing our boys snuggled up in comfy pj's, in our bed. I love hearing about their boys dream's. I love telling them "I heard you boys talking in your sleep last night"... they get that from me (so Jason tells me).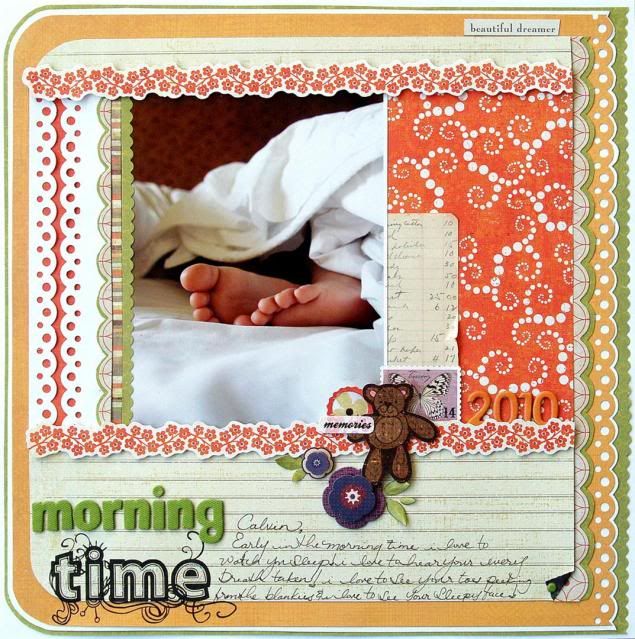 I took this photo of Calvin's feet while we visited the
hotel
. When I'm feeling stressed, I love to look at this photo. It reminds me to take one step at a time and to cherish the small things.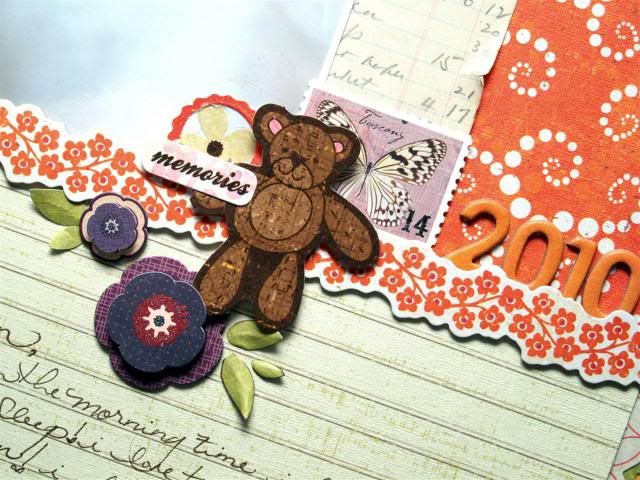 Thanks to Crate Paper for giving me this beautiful paper, to match my photo :) I used warm sunrise colors for the layout.
Life is good and I love my babies toes.