WHERE DO I START???
With Jason being in school and working full time and... with all the work I do in the scrapbook world, at Bradley's school and church... we never take time outs! Every weekend is always so overbooked with birthday parties, holiday parties, extra credit for Jason's classes, helping people move, church lessons to plan, and MUCH MORE!
I think I really noticed how busy we were when Jason and Bradley's spring breaks didn't line up on the same week. I was so sad about it! Finally we had break times, but not all at the same time!
This past Thursday I was feeling frustrated that we never get to spend time as a family! I talked to my dear friend
Pam C
and she helped me feel better. She is SUCH A GREAT FRIEND! After talking to her, I decided our family needed a mini break! The next morning(Friday) I looked for a hotel close by and found something nice, that was 7 minutes away lol.
After booking a room I went to our bedrooms and started packing up things for a one night trip. 40 minutes later I picked Bradley up from school, Jason came home and the 4 of us ran away from all electronic things!
Most of you might be thinking... "Why go to a hotel that is only 10 minutes away?!"
Back in November, I went to TX to teach a class for GCD Studios. When I came back Bradley said to me "Mommy, I wish I could go to a Hotel and order room service." The last time we went to a Hotel as a family was when Bradley was 2. We are very blessed to have family all over the states, so we hardly ever stay in a hotels. I wanted to fulfill this dream of Bradley's and thought this was our chance!
At 5pm on Friday, we started our mini vacation. We checked into the Crown Hotel (WHICH WAS GORGEOUS) and went to our room 4018. The room was beautiful and we had a balcony overlooking the Hotel pool and ocean. It was perfect!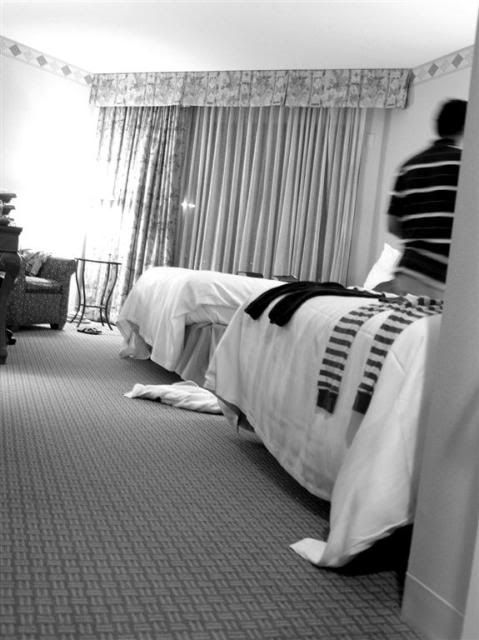 This trip had NO rules! The boys jumped on their bed, we eat a TON of candy/junk food, stayed up CRAZY LATE and much more.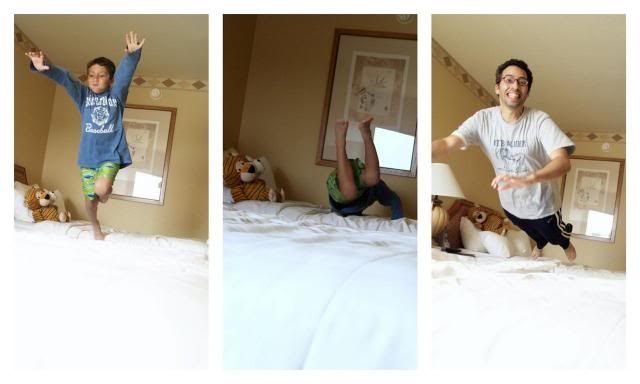 Later in the night we walked over to Ruby's (a 50's style diner). I love that place!
when we came back to the room, we played games and the boys took a bubble bath.
Later, Jason read to the boys from our new Chapter book.
Once the boys were in bed, Jason and I stayed up to play games. In the middle of my turn the whole hotel's lights went out. I'm not sure, but something happened to the hotel. It was a good laugh for us. When the lights went back on we finished our game.
The next morning I woke up at 8am and got the boys ready to go swimming. The pool was SOOO nice! It was heated :)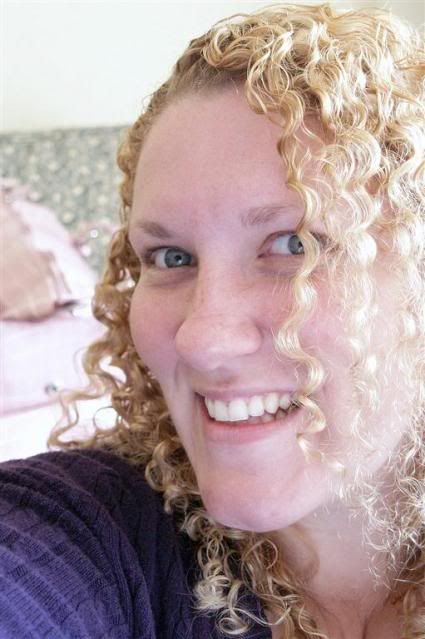 While we swam, Jason got a massage. It was his VERY first massage and he loved it.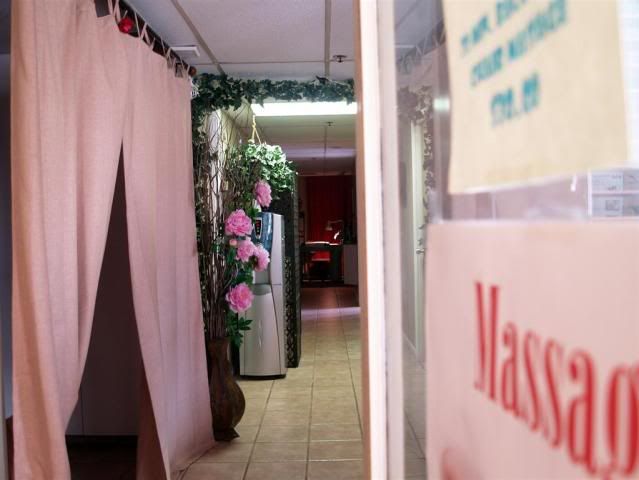 Around 10am we played tennis with the boys. Bradley and Calvin have been asking to play tennis for months and it was perfect timing, because the hotel had a tennis court!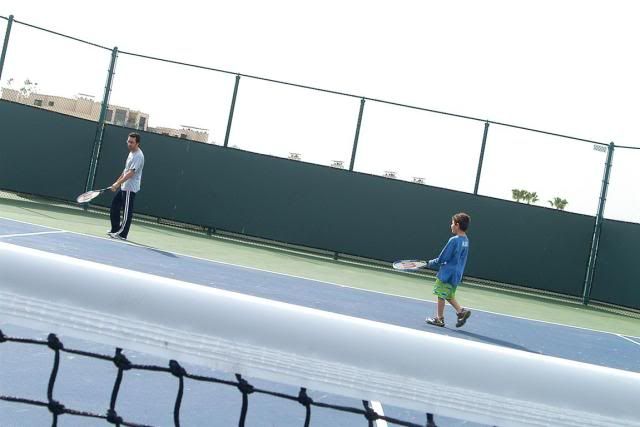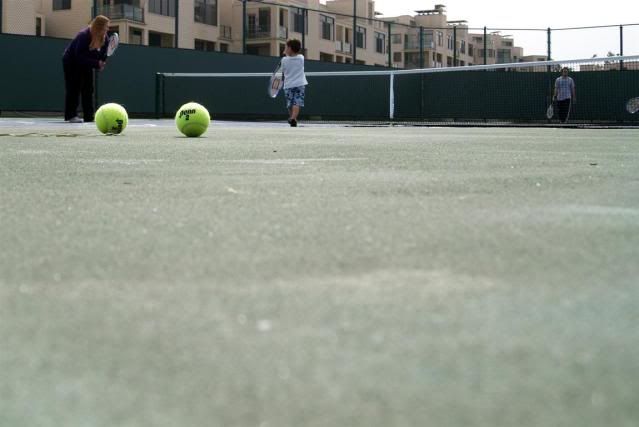 After that, Jason took the boys swimming while I took pictures :)
Around noon we packed up and checked out.
The best part about this trip was that our drive home was only 7 minutes!!! We came home feeling relaxed and had the best time with the boys!
That was the best $185.00 (food included) we've ever spent!