I can't believe that I took these photos almost a year ago. Where does the time go?
On June 20th my little Bradley will turn 7 and I wish I could slow him down!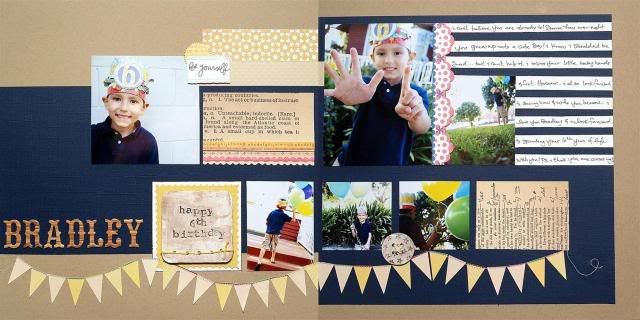 This layout was fun to make, but it made me feel a little sad. I'm so happy I took these pictures and that I'll have these to remember him at this age.
Todays advise:
We all get so busy, but DON'T forget to take pictures of your little ones and each new stage in their life. For example, because I do this for both of my boys, I was able to make this mini album of Calvin.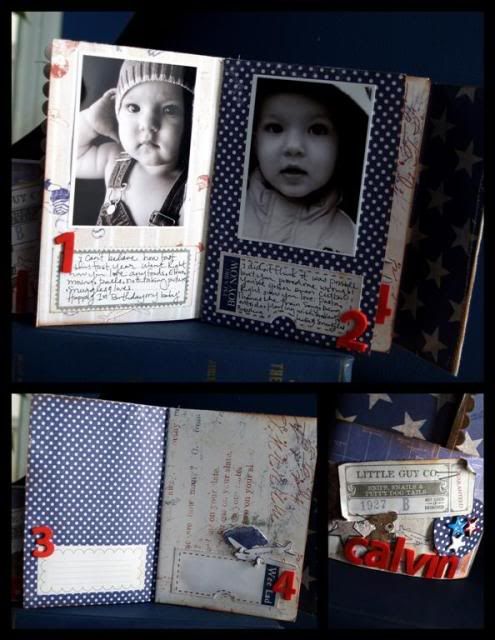 Each new year I fill in the next page. I also write a little something about him that year. Ya know, funny/cute things about him :)
So, the moral of the story is... REMEMBER to use your camera! REMEMBER to document your little ones!