Sorry I didn't get the give away up on time. I had a few things come up.
Leave a comment and I'll pick one lucky winner. Tomorrow I'll post a layout I made with the collection.
Yesterday was a full day! At 10am we went to the orthodontist to have Jason's braces on. So far he is doing okay, but says he can't eat. I made him a smooth last night to help :)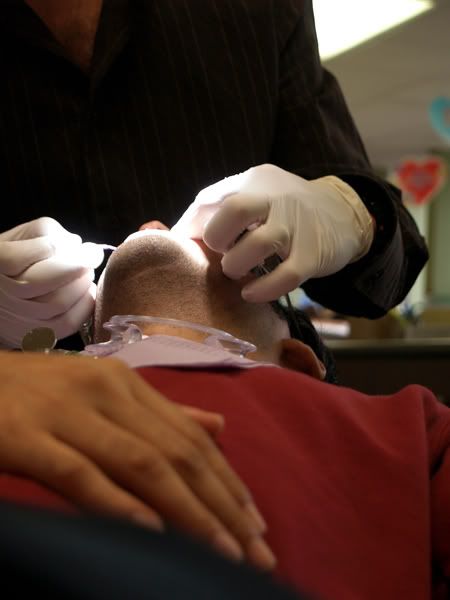 1 strawberry yogurt
3 strawberry's
1 banana
1 cup of milk
1 tablespoon sugar
and blend. I also like to add 2 cubs of ice :)
Let me know if you make it and how it taste!
So, while we were in the car (on the way to the appointment) Bradley says "Daddy I want to go to hold your hand... so you don't get scared." Isn't that so sweet! I love this photo!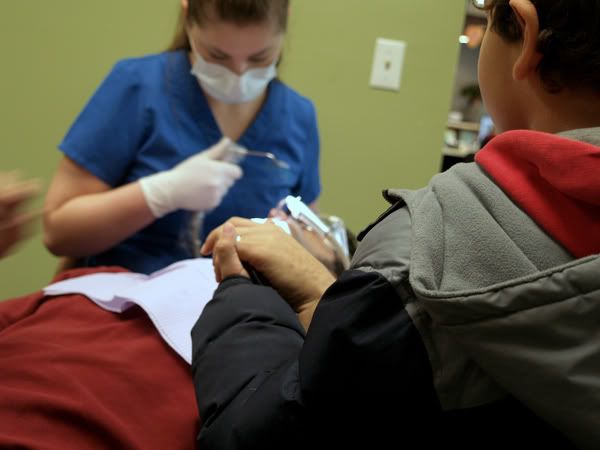 Later in the night I taught a scrappy class. I had the best time with these girls! They are all so sweet and we had the best time. They made a mini album and a layout.
It was a long day and a memorable one!