I can't even tell you HOW MUCH Mr. Sonboul and I worked to get to this point. I was constantly changing my mind and wanting to add or take away things. I'm so happy to say that last night we finally finished the summer collection and it's my
favorite
! It's everything I dreamed it would be and more. I'll have the prints in my hands (in the next two weeks) and I will be able to use them for my book. A goal I was striving for.
Tonight and tomorrow, we will be adding and taking away a little from the boy collection. There's not much more to do and then it's ready as well. I'm so excited to be at this point. I can't wait to see you crafty ladies using them and making them shine. Hot diggity I'm so thrilled, I might need to run around to get it out! Now... I know that CHA is a few months away, but I thought I would give you a tiny peek...lol tiny ;)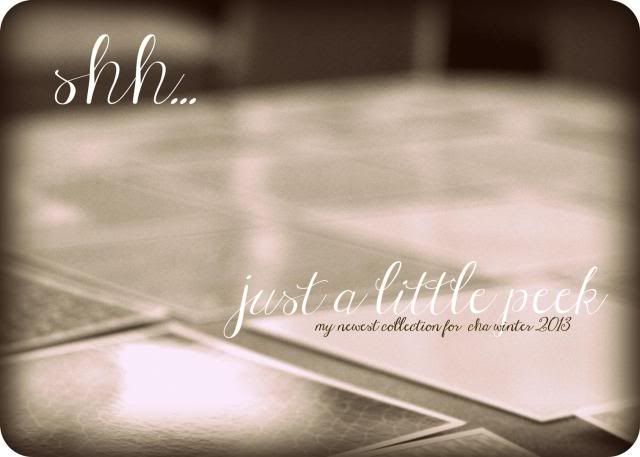 I told you it was tiny. The closer we get to CHA, I'll start sneaking more and more. I'm hoping you will all love it as much as I do. Tomorrow I'll be back with my "weigh in numbers". Again... I've been eating really well, but have missed a lot of workouts (my body needs workouts to see the numbers move). I'm not expecting my number to wow anyone at WW, but I'll be happy to maintain this week.
See you all tomorrow.