I feel like I should become a doctor
for bronchitis!
Yesterday I took my SUPER SICK Mr. Calvin to his doctor and
sure enough, he has bronchitis AGAIN!
I'm just happy that it's not Bradley again.
Trying to get it out of his system before Winter
comes, she hooked this kid up with strong meds.
lol
When the doctor said
"Keep him home for 5 days"
Calvin did a happy wiggle in her office.
That means no school until Monday.
This kid cracks me up how much he hates doing school work!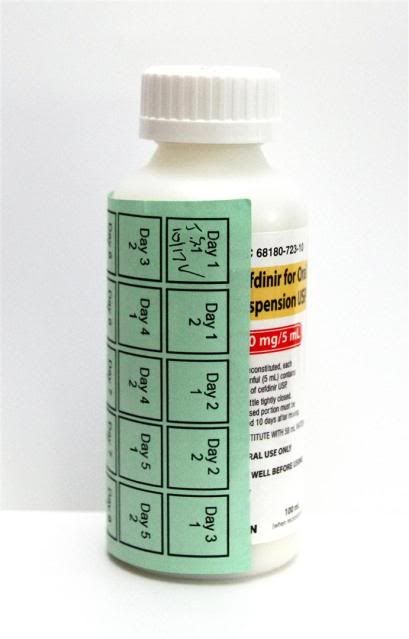 Knowing that Calvin has to take two different kinds of meds,
I decided to make a calender check list. This will help us not
over medicate him, being that he has to take this particular one twice a day for 10 days.
It's the easiest way to remember if you've given them their prescription or not.
Tomorrow I'll be posting the winner of this weeks give away
and how much I lost this week at WW.
:)