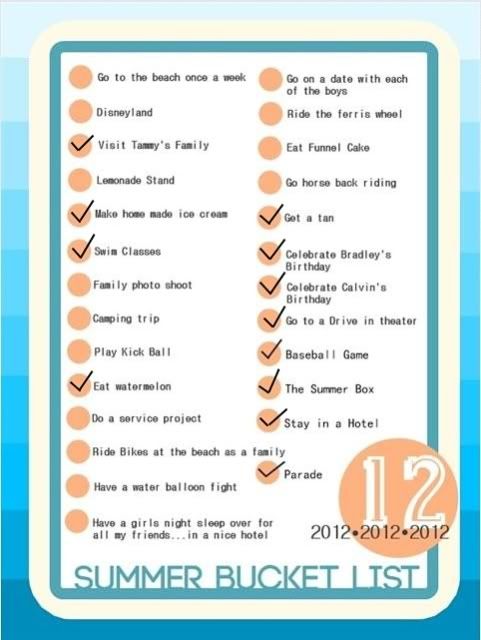 We still have about a month of Summer Vacation,
but I'm starting to get nerves that we won't be able to finish our bucket list.

That two weeks of being sick, kinda knocked us off track.
So the next few things I plan to check off the list
-Dates with boys
-Do a serve Project
-Water Balloon Fight
- Ride Bikes at Beach

:)

How about you? Did you do everything you wanted to do this summer?