At the beginning of this weight loss journey, Mr. Sonboul wrote me this in an email
The email was title "Motivation"
I decided yesterday that I wanted to reward you for your hard work towards acheiving your weight loss goals. So.....if you don't mind....I would like to offer you a 10 minute neck/shoulder rub/massage for every day that you succesfully work out. What do you think? You get to cash it in every night you work out right after the boys go to bed.
Let me know if that sounds like a good idea to you.
Anyway. I love you and hope you are having a good day.
"
Yep... I have a good man! It's now been 13 workouts which = 13 nightly massages
Moving onto my 3rd week of workouts,
I have a new photo for motivation. Riding boots.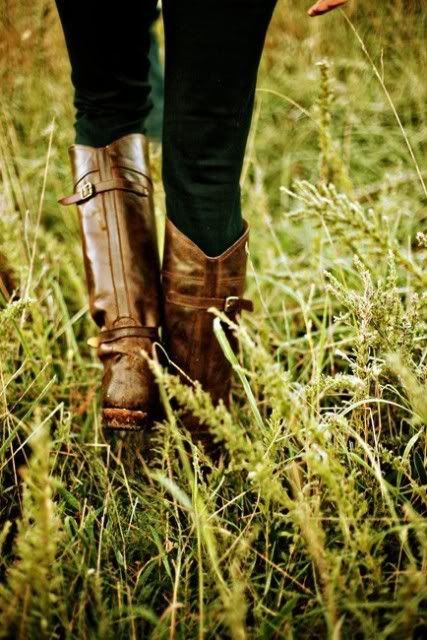 I haven't been able to wear a pair for a while. My calves are too large and this makes me super sad! which is also the reason I always wear pants and long dresses. I have two gorgeous pairs in my closet, just waiting to be loved. If I keep on track, I'll be able to wear them at the end of October. Being that my birthday is at the end of that month...it will be like a birthday gift to myself. One that is way overdue.
So how about you? What is motivating you this week?

PS wish me luck... Tomorrow I weigh in :)